Okey folks, let's talk about the summer fashion 2018! What are the trends, what's everyone wearing and how can you make this summer the most fashionable one? You know, adding the dramatic sunnies, going for the statements and working the lengths etc! Here's the summer fashion 2018: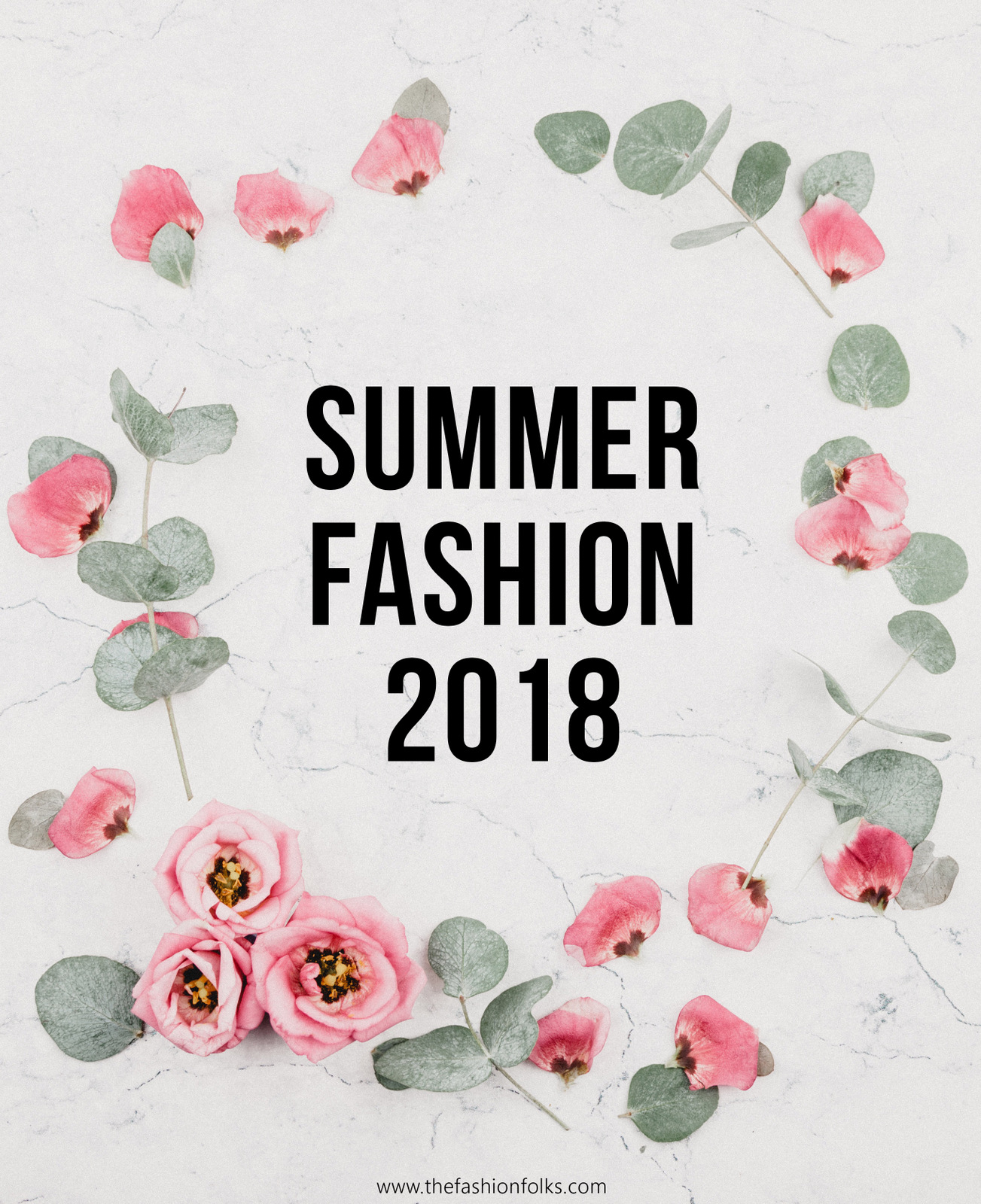 Photo by Georgia de Lotz on Unsplash
Summer Fashion 2018
Fashion Trends
Straw Accessories – The straw accessories have been popular for some summers now and are as easy of a go-to for the city life as the beach life. The structured and casual style of the straws adds an informal vibe to any outfit which makes them chic to work with more glam clothing pieces. The straw hat is a countable accessory, but so is the straw bag. Go for a crossbody version if you want to be extra trendy.
Ruffles – The ruffles are adding some extra life to all kinds of clothes these days. Either by highlighting the hemline, going for the decorated style or just functioning as some extra layers. The ruffles this summer is done extra trendy in combination with a print, preferably floral or dots, and often done as a dress or a blouse. If you feel like you're in need of some extra energy through the power of fashion, don't hesitate to try the ruffles! Catch the trend alert here!
Dad Sneakers – The ugly sneakers aka the dad sneakers are a popular and comfortable trend this year. They're definitely not everyone's cup of tea but they are unquestionably comfortable and a chic contrast to preppy skirts and dresses. They also embody the very idea of 90s street style fashion which makes them an obvious alternative when reaching for that casual edge. Read more about the dad sneakers here!
Dots – If the floral print was the hottest one of spring 2018, the dots might (just might) be the trendiest pattern for summer 2018. The dots adds both life, structure and the "more is more"- vibe to any clothing piece. They work well with the other trends of ruffles, bows and blouses and still adds a new perspective with the current 80s vibe. Catch the trend alert in this article!
Wrap Style – The wrap style is ever so clever and ever so stylish at the moment. The style goes mainly for blouses and dresses but a few kimonos and jackets are trendy in the style too. What I love about this trend is that it's often quite flattering and the styling required is minimal. The v-shaped neckline, and often the bow or knot that pulls the piece together, makes the clothing piece rather complete. In other words, perfect piece to choose when you don't want too many accessories going around.
Midi Lengths – I've been talking way too much about the midi lengths the past months, but the trend is too good not to bring up over and over again (honestly). The midi dresses are perfect go-to clothing pieces on days you don't know what to wear. The midi skirt is great when you want to look more formal, yet casual (like afternoon tea)! You can read more here and here!
Styling Hacks
Layer cleverly – One thing summer clothes often have in common is that they're transparent. One way to work the clothes is to wear a neutral top/dress/skirt under. Go for a neutral color that's close to your skin color or choose a color that's close to the clothing piece you're wearing. That way you'll be able to wear the clothing piece without interfering with its appearance.
Maximalism – Summer is a time where I want to avoid feeling to heavy with my outfit. That means that I often skip accessories and focus on making a statement with my clothes instead (or, I always add the statement sunnies. So should you too!). As summer only requires one or a few clothing pieces, focus on mixing prints and colors! It'll make a statement without being heavy. Catch this article!  
Multifunctional scarf – Bringing a scarf with you is great if it's a bit cold, or if you need a break from the sun. Add a scarf to works well with your outfit, either by its monochromatic look or with a chic print. A scarf barely weighs anything either which makes it easy to bring with! Also make it a cute accessory by having it around your neck or a bag!
Street Style Inspiration
Lastly, here's some street style inspiration for summer! To remember when trying a style is to adjust it to suit your preferences. It can be anything from changing a color to a clothing piece or adding something that will make it look more like you. It's inspiration, not copying, okey?! I do realize that all the outfits I chose below are all typical of this summer with the livly prints, the midi lengths and the monochromatic style. But nothing wrong with that either, just quite trendy! 
Folks! What are your best ways about the summer fashion 2018? What are you working? Let me know in the comments! Xx