I wrote an article in May on how you can prep your skin for summer. Well, now as the majority of summer has passed, how about another pampering session to keep your skin happy? Here are some ideas for a summer 2020 pampering session: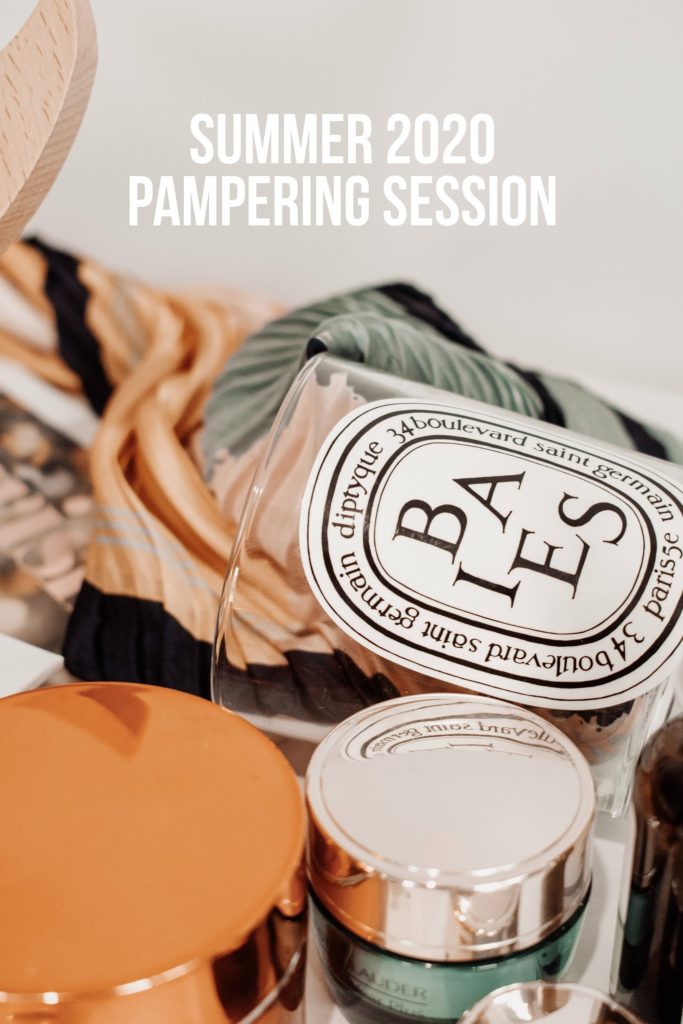 Summer 2020 Pampering Session
Scrub, moisturize
One thing to do is to scrub your body! Invest in a brush or scrub gloves and use them next time you shower. Removing all the dead skin will definitely give you a new glow. Just make sure to moisturize well after to avoid drying the skin. If you choose a chemical peel, you must add SPF!
Manicure, pedicure
Treat yourself to a manicure and pedicure. It's quite the easy thing to do, do a foot bath, reach for the nail kit and get going. Remove old nail polish, take care of the cuticles and shape your nails well. Scrub away dead skin cells from the feet and moisturize. Paint all your nails in a color of your preference. Perhaps an energetic one to embrace summer or a more earthy one for fall? 
Face mask, hair mask
Also, next time you shower: set some time aside for a face mask and hair mask. I suggest you wash your hair, get out of the shower and put on an episode of your favourite show. Apply a face mask and a hair mask. You can even be as multitasking and do manicure and pedicure whilst letting the masks do their work! 
Folks! What's your summer 2020 pampering session about?