I'm a real nerd when it comes to outfit details. I just love to break down a good look to all its components. That's why new trends are really fun as you learn new ways you can play with details and create new, interesting, looks. And honestly, sometimes it's easier to focus on a single clothing piece and build the outfit around that, compared to do the whole outfit at once. So by this article, hopefully you'll get some new ideas on how you can make your outfits more trendy and detailed! Here are some of my best stylish fashion details 2019: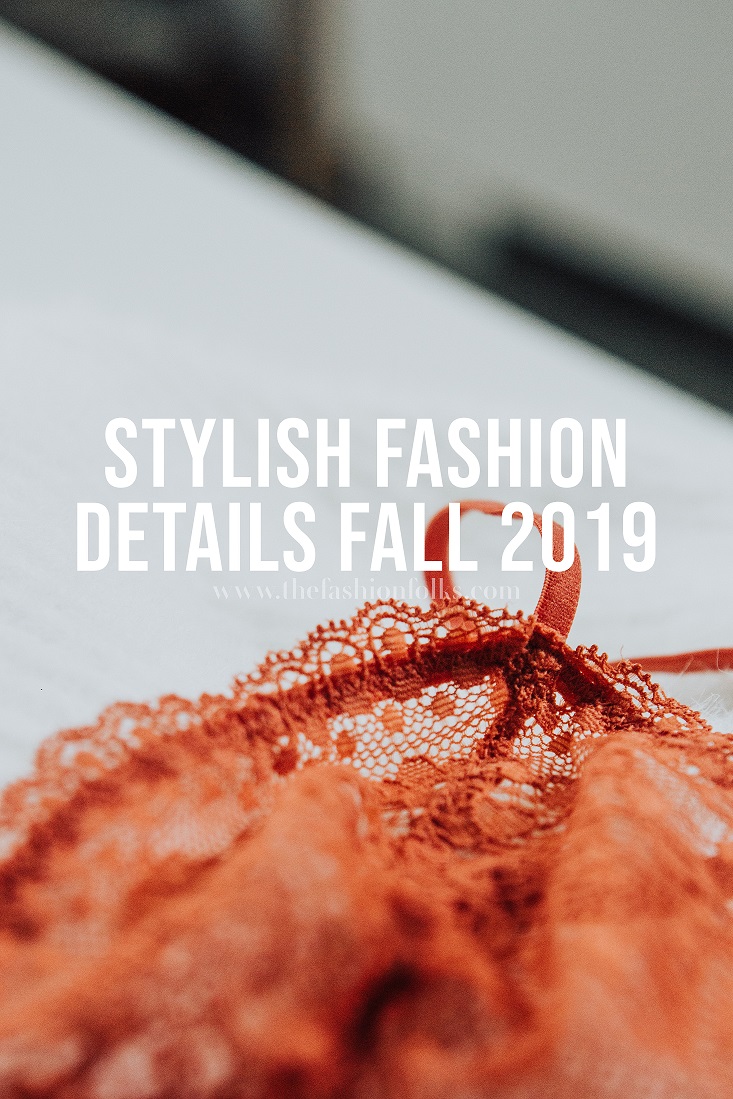 Fashion Details Fall 2019
The Long Sweater
A really trendy and stylish version of the knitted sweater that's popular this fall is the long version of it. Instead of being hip-length (as is quite common), the length is more reaching for mid-thigh or even knee-length. What I love about this style of sweater is that it's first of all really cozy and secondly a quite fun fashion statement with all the fabric going on. This length is chic to do with midi skirts and dresses but also culottes. Also love the idea of pairing the long sweater with some high boots for the ultimate fashion trend!

Wrap Style
Another trendy detail is the wrap style. I'm talking about wrap style on dresses, cardigans and blouses. The wrap style is a fun fashion detail as it often comes with bows or ruffles or even statement sleeves, which makes the clothing piece more dynamic. Love wrap blouses with voluminous sleeves, it's such a powerful statement. The wrap style is a great start if you want to wear more "fashionable" clothing pieces but are used to work classic shirts and simple blouses. This style of clothing piece is quite easy to style too, as its detailed and the bow adds a nice statement. Although the clothing piece is extra trendy right now, I would say that it's a trend that is lasting! 

Hair Details
Lastly but not least, hair accessories are really popular this year. Not your regular fedora hats, but also hair clips, headbands and hair scarves! All these styles can be fun to add to your hair if you, like me, often go for the same hair style. I've actually worked the barrettes a couple of times and I love it. It makes the hair more glam and the outfit more interesting. They also keep the hair in its place on windy days! Love to go full glam with the hair details and do them with pearls, gold, puffy blouses and other sheer materials! 

Folks! Which one of these is your favorite out of the fashion details fall 2019? Let me know in the comments below! Xx