I promised I'd follow up the article on Pantone's color of the year 2018, ultra violet, with a full styling article on how to make the most out of the color. It's a tricky one indeed and I only have my own ideas of random nonsense as usual to go with it. But anyways, hope this one will be helpful, here's how to style ultra violet 2018: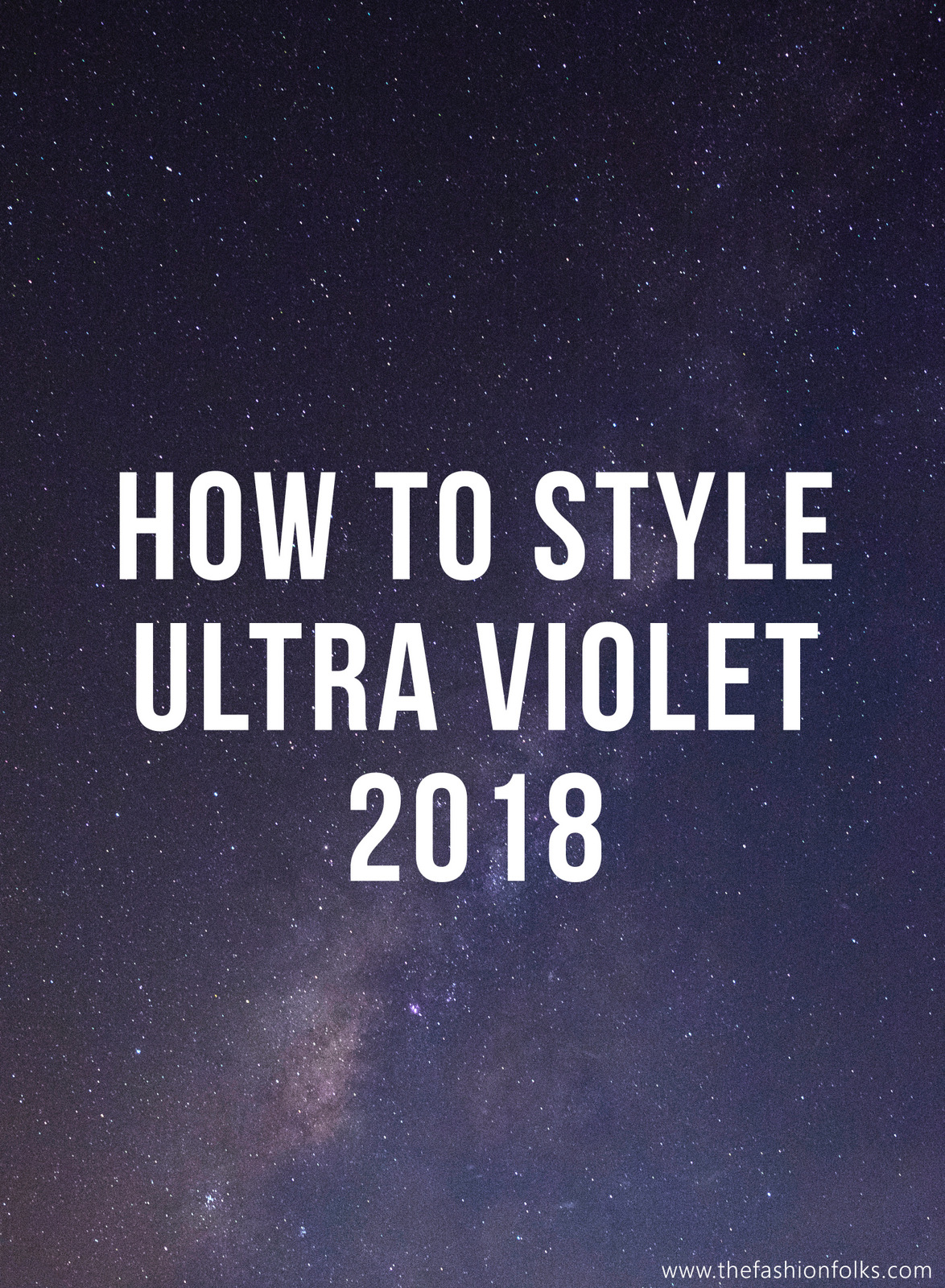 Photo by Mink Mingle on Unsplash
Style Ultra Violet 2018
What To Think About
I think the most important thing to remember with ultra violet is that the color is rather style sensitive. That means that the color is one of those that is highly associated with different styles depending on what you match it with. If you pair ultra violet with a silver color, it's a high likability that the look will be associated with space fashion. If you go for a pea green and ultra violet combination, it ought to have the 60s vibe to it. I do think this "phenomenon" is due to the fact that ultra violet isn't that common, so when it's used, it's used within specific contexts. Compared to pink for instance, you have color that's beloved by everyone and used in different styles. What I aim to clarify with this ramble is that the styling of ultra violet requires some extra thought as you want to be specific with what "vibe" you create. If you're happy with the space age fashion, good for you. If not, you might want to neutralize ultra violet a bit.
Colors To Match
As this is about a color, the natural thing to think about is, of course, what colors to match it with. As mentioned above, this is dependable on what sort of look you want to create. Pea green and ultra violet is a really chic combination, but one strongly associated with the 1960s. Matching ultra violet with silver or white is a stylish way of going for the mystic, spiritual, space fashion kind of vibe with a resemblance to the fashion of the 90s and the 60s as well. Purple and orange is a match for Halloween and purple and black embodies the same "costume" vibe. I think that one of the best ways to keep ultra violet neutral is to pair it with colors that aren't creating the certain vibe. For instance, ultra violet and grey is rather neutral. So is the purple shade and gold, but also forest green, camel, beige and gold. I think both a hot pink and a navy blue neutralizes the intensity in ultra violet and will harmonize the colors!
Some Inspiration
Lastly, here's some inspiration to embrace. From going rather neutral with purple to making it pop with orange – all styles are quite chic honestly! I think the first look, especially, is really chic as the red and blue in the print neutralizes the ultra violet shade. Definitely a weird, but good, way of styling the color if you're unsure about it!
Folks! What are your thoughts on how to style ultra violet 2018? Do you even want to at all?! Xx