I'm sure I've written more about cozy fashion the past weeks than what I've done the past years, but no intention to stop anytime soon! I mean, it's only January and still weather to embrace with the sweaters! Here's, sort of, the ultimate guide to the sweater weather 2018. And oh, there's only three things that I think you need to keep in mind, though rules are meant to be broken!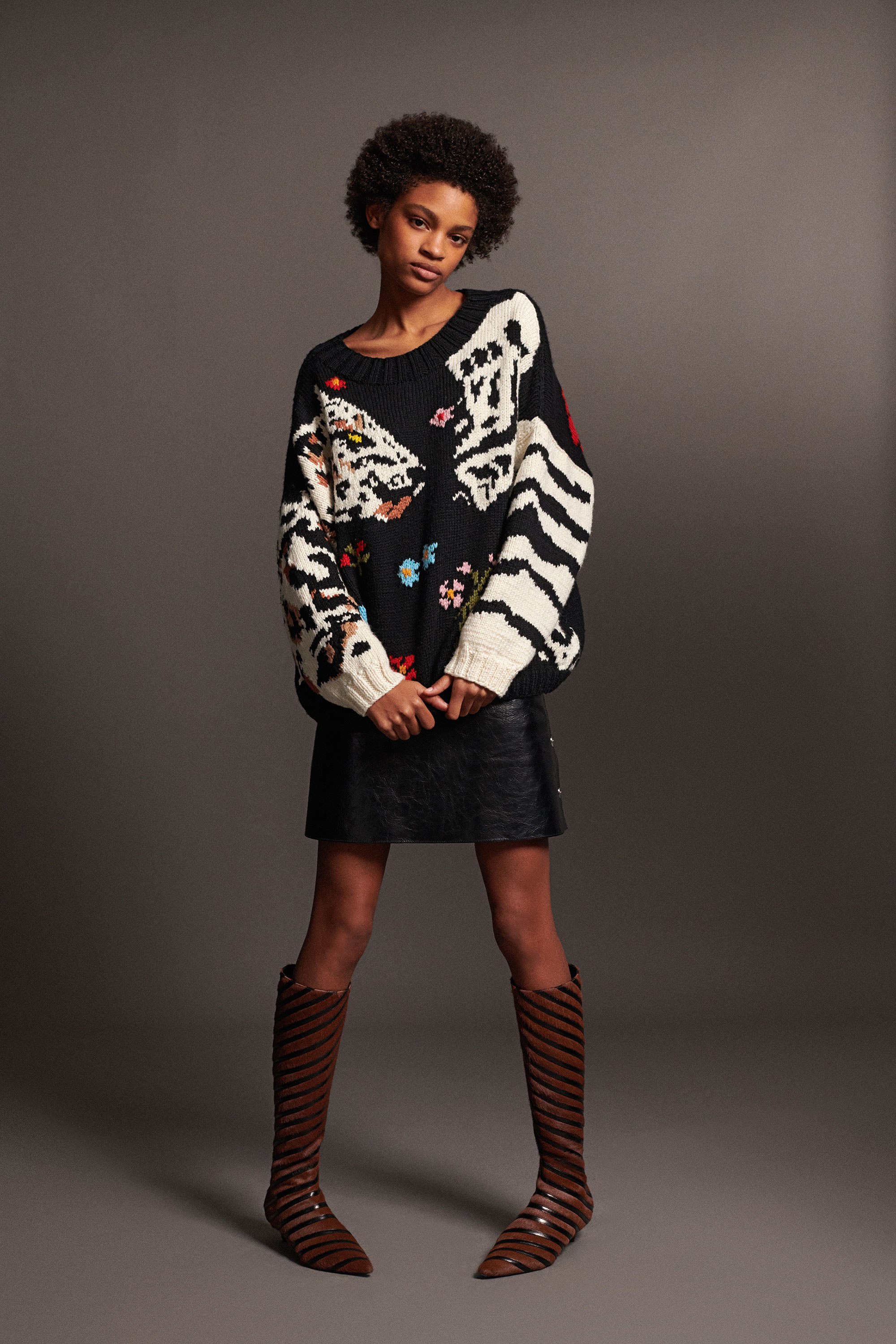 Courtsey of Sonia Rykiel | Pre-Fall 2018
Sweater Weather 2018
Think Texture
I do define the best sweaters as the ones that are knitted, chunky and cozy. With those in mind, the one key thing about the styling game is to think about the texture. The texture of knitwear is soft which makes it a great piece to contrast with materials that are more rough. That includes denim, faux leather and patent leather. Perhaps high waisted jeans with an oversized sweater, or a knitted sweater dress with patent leather pants? Knitwear can come off as a bit clumsy too and is thereby favorable to match with more delicate pieces, as in lace or silk. A slip dress with a chunky cardigan is an interesting contrast for instance. Or a delicate lace blouse layered with a sweater, The thing to keep in mind is to match knitwear with other statement textures as the contrast is ever so fashionable! A simple way to create an effortlessly chic look without overstyling it.
Color Match
As sweaters comes in any color imaginable, it's difficult to give any specific color advice. However, if we shall think about what's trending at the moment, there are some general colors to keep in mind. For instance, red is a popular shade that is fierce to match with anything grey and black. You can also challenge yourself by pairing it with a bright pink or why not a bold purple? A camel colored sweater is nice to do with a flannel shirt or any other piece of print as it's a nice balance of neutrality and statement. The pink sweaters have been popping up lately and are chic to match with a Klein blue, a forest green or why not some silver? Here's another article on color combinations for 2018, if you need some inspiration!
Balance the Volume
As told previously, the sweaters are at their best when they're oversized and chunky. This means though that there's a lot of volume to deal with. One way to deal with the volume is to layer the sweater with a shirt under, a shirt that adds some structure by the collar and sleeves. Another way is to balance with defined pants as in jeans or tights. You can also go for the bootcut style or the 70s to meet the volume with a counterpart. Layering it with a midi dress is also chic but go for the heels or neat shoes to not let the volume be too much of a statement.
Folks! How do you embrace the sweater weather 2018? Do you think about anything specific when styling? Let's chat in the comments! Xx