I've been talking more about style challenges lately, so it's about time to write a full article on this. A style challenge is the idea that you one week follow a specific theme for your outfits. By doing this you'll elevate your style, be more creative and use more clothes in your wardrobe. This is perfect to do for winter too, as many are stuck in a fashion rut. You don't have to do a new fashion challenge every week, but how about starting February with a fun fashion challenge? Pick an idea that speaks to you, and have fun with it!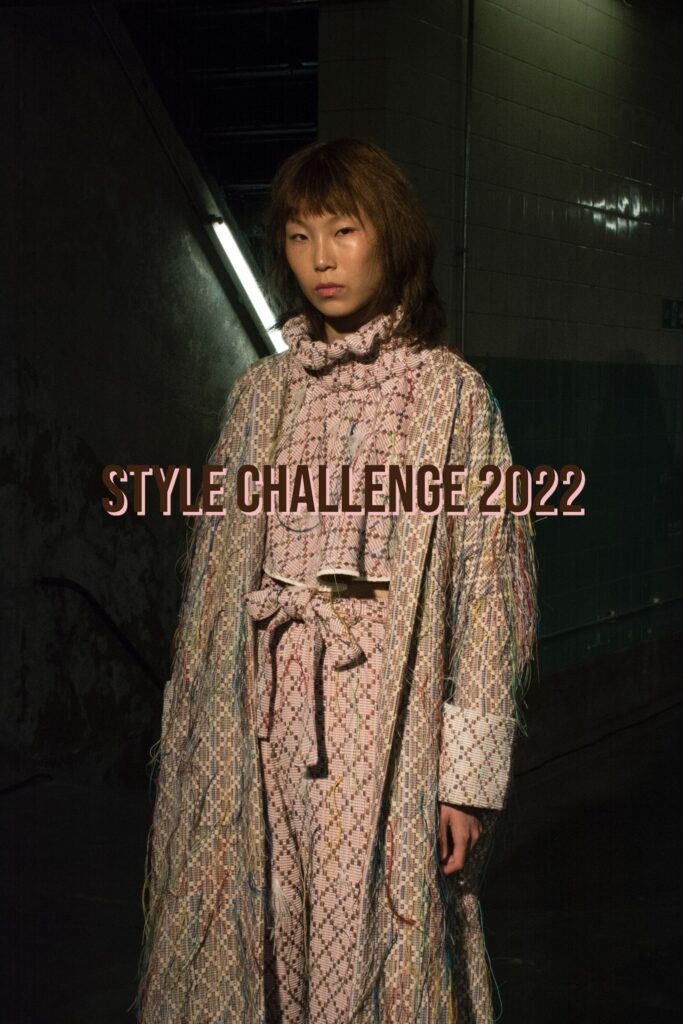 Style Challenges 2022
A New Color Every Day
If you want to work more colorful outfits, I suggest you try a new color every day! It doesn't really have to be a new color either, it can be a new shade within a color. For instance, on a Monday you can wear a dove blue and on Thursday it can be a neon blue. Neither do you have to go for only colorful outfits, it can also be about incorporating a colorful accessory to your outfit. But, make sure it's a new day means a new color. Have a look at this hashtag for ideas on how to combine different colors. 
Focus On Accessories
Another idea is that you style all your outfits from your accessories. That means, pick an accessory you want to wear and create an outfit from there. For instance, perhaps you own a colorful crossbody bag that you seldom wear? Well, take that bag and make all your fashion decisions from the bag as starting point. Work with the color, or the material of the bag or the style. And, choose a new accessory to focus on every day. One day, let it be about your sunglasses. Next day, make it work with a fashionable scarf. Perhaps make your Friday all about your beanie. 
No Black For a Week
If you tend to wear a lot of black and dark shades, how about a challenge where you skip black? Only wear outfits sans black. Perhaps this one demands a bit of planning, but it's of course easy to execute if you plan well. Maybe you'll discover how much more fun the fashion life can be outside the comfort zone of black. And please, don't go for dark shades of grey and navy blue; but really try to choose bright colors.
A Patterned Piece in Every Outfit
Do you find your outfits dull? Well, wearing at least one patterned piece every day might change that. Let at least one clothing piece be patterned in your outfit, and you'll have more dynamic and fun outfits. It's okey if it's a basic print such as black and white stripes, or polka dots, but make sure to make it all about your prints! Even better if you dare to print mix in this challenge. Find an article on that here. 
One Statement Piece Per Outfit
Another great challenge is a statement one. I'm sure you have a few statement pieces in your wardrobe that you seldom use, but you'd like to. An idea is to wear a new statement piece every single day. One day it can be all about a fluffy leopard jacket and the next day it can be a pair of red shoes. Take some time and figure out what statement pieces you own and how you'd like to style them. Wearing more daring pieces will also give you a more confident and vibrant style.
Only Use Clothes You Never Use
This is a fun one, and important as well. Too many of us have clothes we never or rarely use. These are clothes that we often love too much to let go, but because of various reasons we still don't wear them. Typically, in my experience, it's because they're not easy to style or we don't have a good occasion for them. This however can change if you plan the outfits in advance. So, for one week, I challenge you to only wear clothes you normally don't wear. Perhaps you'll discover how much you love to wear them too.
Copied Outfits
Lastly, you can also do one week of just copied outfits. Of course not completely identical outfits, but choose seven outfits you really love and recreate them. Go on Pinterest or Instagram, or any other visual platform, and find some inspiration. For instance, sit down one hour and find fashionable outfits and match them with your wardrobe. This challenge is superb if you'd like to step outside your comfort zone and wear an outfit that's more "bold" or just different. Perhaps you tend to pick sporty outfits, but would like to try more preppy outfits? Well, there you go! 
Folks! What are your thoughts on these style challenges 2022? Let's chat in the comments below! XX