Folks! A few weeks ago I wrote an article on some style challenges. Accepting a style challenge for a week can improve your style and creative skills immensely, as you're forced to think outside the box. I wrote a few examples of what the style challenge could be, and thought it could be nice with some new ideas, and even more specific this time! Pick a style challenge that's appealing to you and try it for a week. Even better if you do it with a friend. And also, why not take photos of your outfits, so you can reevaluate by the end of the week?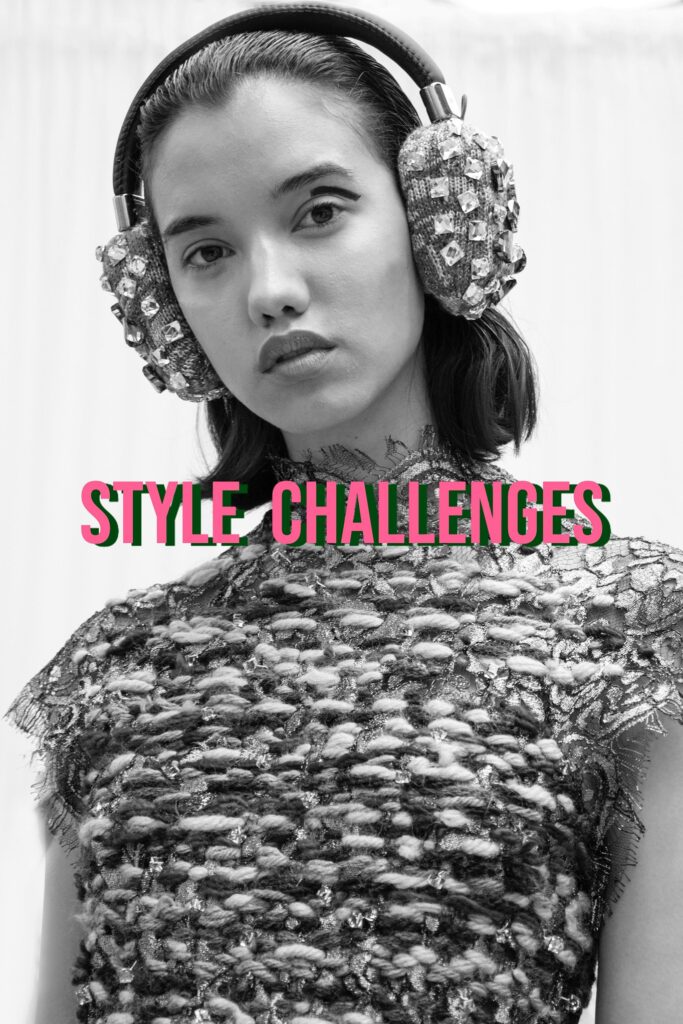 Style Challenges Part 2
Mix Prints
One idea is to mix prints! Yup, every day of the week is a new opportunity to mix at least two different prints. Some classic combinations are:
Leopard & Stripes
Florals & Polka Dots
Stripes & Gingham
Leopard & Polka Dots
Statement Material
Also! How about paying more attention to the statement materials? Put together your outfits around a new statement material. One day, let it be all about your silk skirt. Next day, make that faux fur jacket all glam. And why not work more suede, patent leather, lace, tulle etc? Pay more attention to materials folks!
Monochromatic
It's actually quite easy to pull off monochromatic outfits. Go for all red one day, go for all denim the next day etc. Choose a color to centre your outfit around, or why not a pattern or a material? If you have a lot of one color, make it all about that color. But hey, perhaps it doesn't need to be all black outfits for one week.
No Neutrals
Because to be honest, a favorable style challenge would be to ignore the neutrals for one week. Whatever you're gonna wear, make sure it's not gonna be any neutral. Skip black, white, brown, grey and beige for one week and see how your outfits instantly will be more interesting and captivating.
Mix Styles
A more advanced idea is to mix different styles for one week. For instance, if you wear a lot of sporty clothes; try and mix them up with a more Bohemian fashion or why not preppy or street style? Find ways that you can mix up what you normally wear by adding fun details from other styles. Borrow from family or friends, and see how your style can expand.
Folks! Do you have a favorite of these style challenges? Let me know in the comments below! Xx