Although fashion month wrapped up last week, I'm far from being done with articles on the topic! Before heading into next season's trends and highlights from the runway, a third and final post on the street style is a must. This past fashion month definitely served a major dose of inspiration with all the street style. Lots of "ugly" fashion with mismatched colors and prints, 80s influences and statement boots! You can find the previous articles here and here.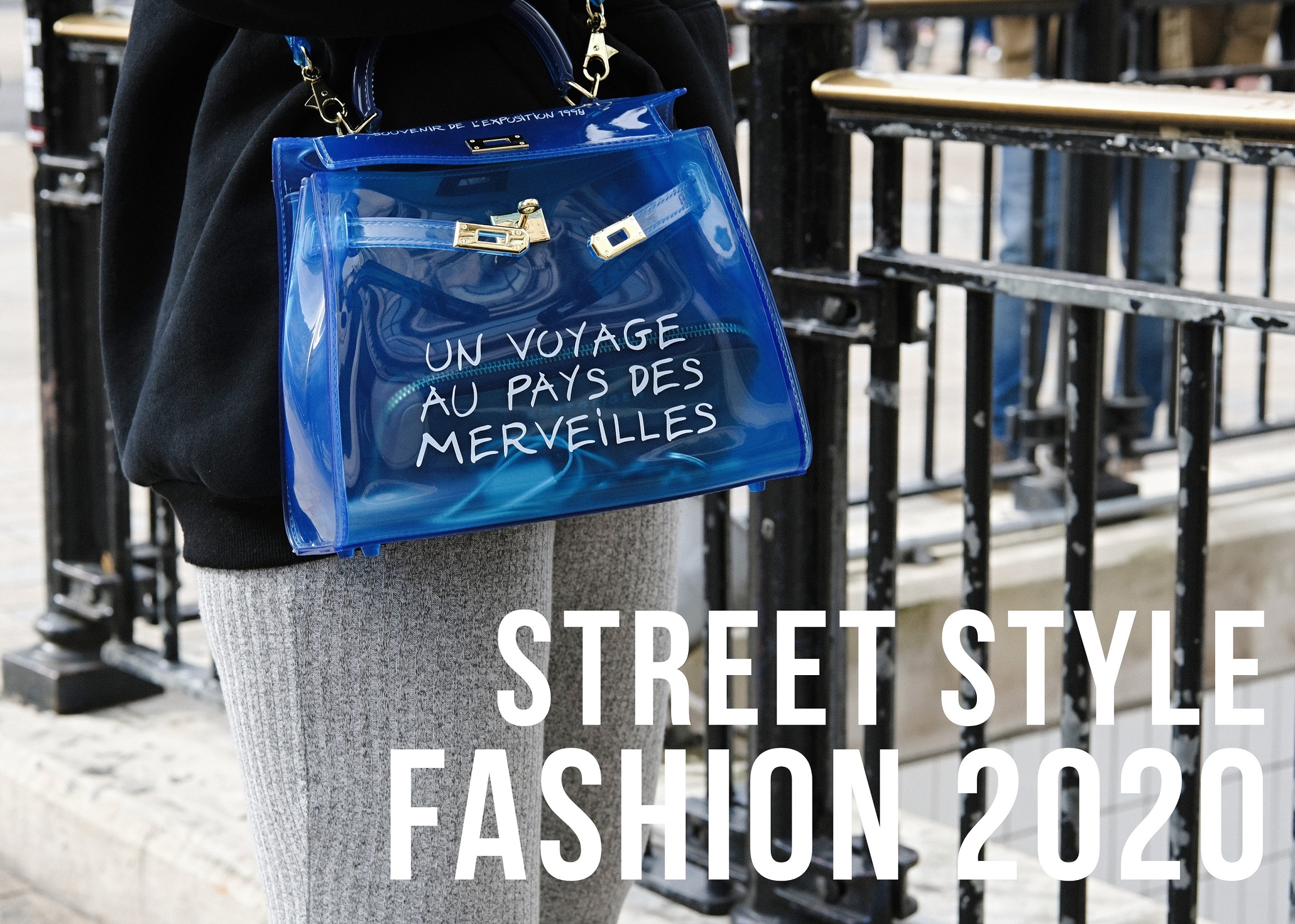 Street Style Winter 2020
Renewed Classics
With all this colorful and oversized retro fashion, it's easy to forget the simple geniusness of black and white. The two in combination makes up for a timeless look regardless if you do it sans print or a print mix. This outfit is well-balanced with the black/white style, but also the balance of the voluminous top and the more defined skirt. The black boots are contrasting the more elegant skirt. The sporty sunglasses are also contrasting the preppy vibe.

Monochromatic Denim
I'm one of those people that think monochromatic denim is a chic idea. The denim material is neutral, so it's not too much of a statement although it can feel like that. If you're not a fan of the denim bag (I am), you can choose a leather bag instead. A jacket in a teddy material would also be a fun mix as well as patent leather boots. If you go full denim, make the most of it and complement the outfit with statement textures.

Colorful Pantsuits
Perhaps these two colorful pantsuits are not gonna convince you to invest in one, as they're quite vibrant, but let them inspire you. Because what's more entertaining than to take something typically masculine (suits) and pair it with something typically feminine (bright colors)? I must say the look to the left is especially chic with the yellow eyeshadow and the purple shoes. Such a fun way of going all the way with colors. Investing in a baby pink, baby blue or mint green pantsuit is a great alternative. The colors are wearable and a lovely match for spring!

Layered Blue
It's easy to think that layering can only be done for winter and only with typical winter clothes. Such as blazers, vests, coats and scarves. This outfit is a stylish example though of how you can layer your outfit with lighter clothes too. Love the sporty style of the turtleneck with the leather dress. Love the energetic vibe! If you own a shirt dress, unbutton it and layer it with a turtleneck or just a long-sleeved top. Great outfit idea for spring when the mornings are cold and the afternoons are warm.

Wearable Winter
Before spring though, how about a last look of winter? This outfit's layering is stylish on so many layers and if you look closely, quite easy to recreate yourself. All you need is a turtleneck, a blazer, jacket, belt and pants. The belt is doing its job by creating a more dynamic silhouette and matching the pants. The turtleneck, the shoes and the bag are matching each other in a chic way too. The pattern of the blazer adds a twist to the outfit while the coat over the shoulders frames everything!

Folks! Do you have a favorite from these street style winter 2020 looks? Let me know in the comments below! Xx