I love paying attention to the details in my outfits. It's often in the details an outfit can be pulled together nicely by the use of the same colors, materials or style. For instance, white shoes, white nails and a white beanie will make the outfit look more cohesive and neat. To enter this weekend with some fashion inspiration, I thought it'd be a good idea to focus on some stylish outfit details spring 2019 and talk a bit about what makes the outfits great!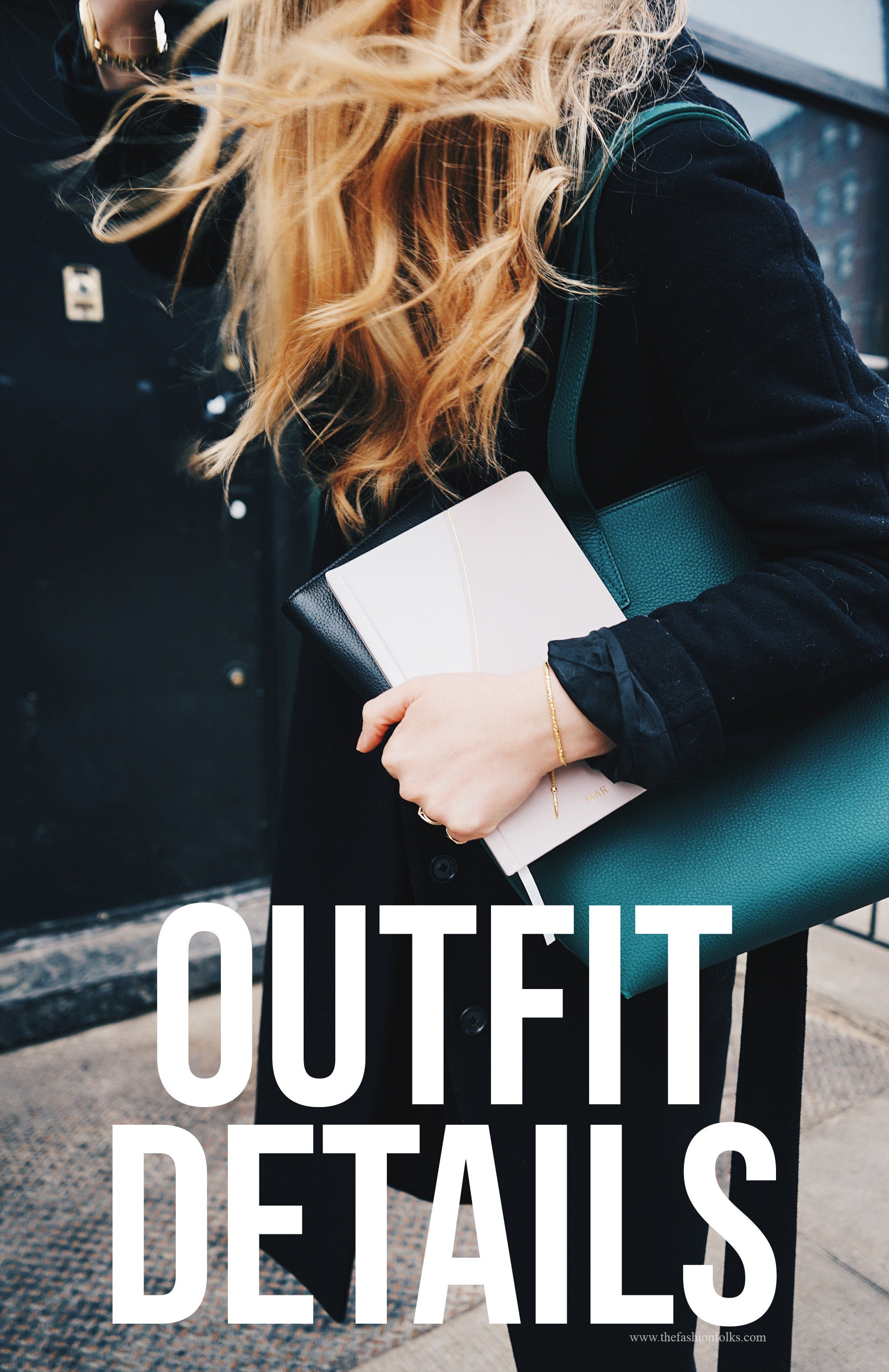 Outfit Details Spring 2019
Sporty Yellow
Let's start with this very simple and sport outfit. The energetic and feminine style of the yellow dress is a perfect match with the sneakers. The chunky style of the shoes enhances the more sporty look in the outfit. Love the color scale of white, black, yellow and grey which are seen in all the elements of the outfit. I'm especially fond of how the clutch and shoes are relating. They're both pretty clean, sporty and simplistic. If you have a bag and a pair of shoes that are similar, try and pair them with a matching clothing piece. Perhaps you have a tan leather bag and tan colored boots? They would be a great match to anything white or pastel (mint green, baby pink, lilac etc).

Casual Chic
If you pair a college sweater with anything more preppy, like a skirt of a dress, you ought to have an outfit that's "casual chic". To be even more specific with your outfit, you can focus on color matching the print of your sweater and the color of your skirt to make it more monochromatic. Love the way the bag enhances the brown shade and how the red nails breaks it off a bit. The golden frame of the bag and the bracelets brings out the warmer shades in the brown. I'm definitely gonna layer my sweater with a more delicate skirt this weekend!

Neon Orange
So neon is really popular this spring and what's a better way to do it than to embrace it fully? Perhaps this outfit is not that easy to recreate, as even the sunglasses are orange, but kind of a nice inspiration anyways. Sometimes it's difficult to create monochromatic outfits, undoubtedly, but perhaps one way of doing it is just to collect all the things you can find in that one color? What color it will be is not the important part, but the challenge of embracing only one color. If you do it in white or another more common shade, remember to focus on different materials to create a more dynamic outfit. This outfit is well styled with the leather bag, the knitted sweater and the orange colored glass.

Stylish Socks
I know this will be, or already is, a trend we will look back on in a few years and be like "what was that?". It's just simply not that stylish with socks in shoes but it is however quite fashionable. What I like about this duo is the combination of sporty socks and elegant shoes. The mint blue kitten heels with the red cherries (?) on top feels both retro and preppy. They would perhaps be more appropriate to pair with some delicate lace, but that's why the match with the sporty socks is more entertaining as it's that unexpected. I know this is not for everyone, but a nice inspiration if you want to step outside the box!

Leo Print Mix
Now this is what a print mix should look like! I adore the retro pattern of the pants and how its color is enhanced by one of the clutches. The pattern, as well as the colors, can come off as a bit too monotone, ironically enough. But that's why the leopard pattern is a terrific infusion as it adds energy and breaks off the vibe completely. I also like that both the bag and the shoes are in leopard, as it frames the print mix better. Read more about mixing prints here.

Folks! What are your thoughts on these outfit details spring 2019? Let's chat in the comments below! Xx