Folks! It's time for some street style inspiration for March 2021. Just a bunch of stylish outfits to try for the transitional period. As always, these are to be inspired by, and if you want to recreate them; work with what you already got!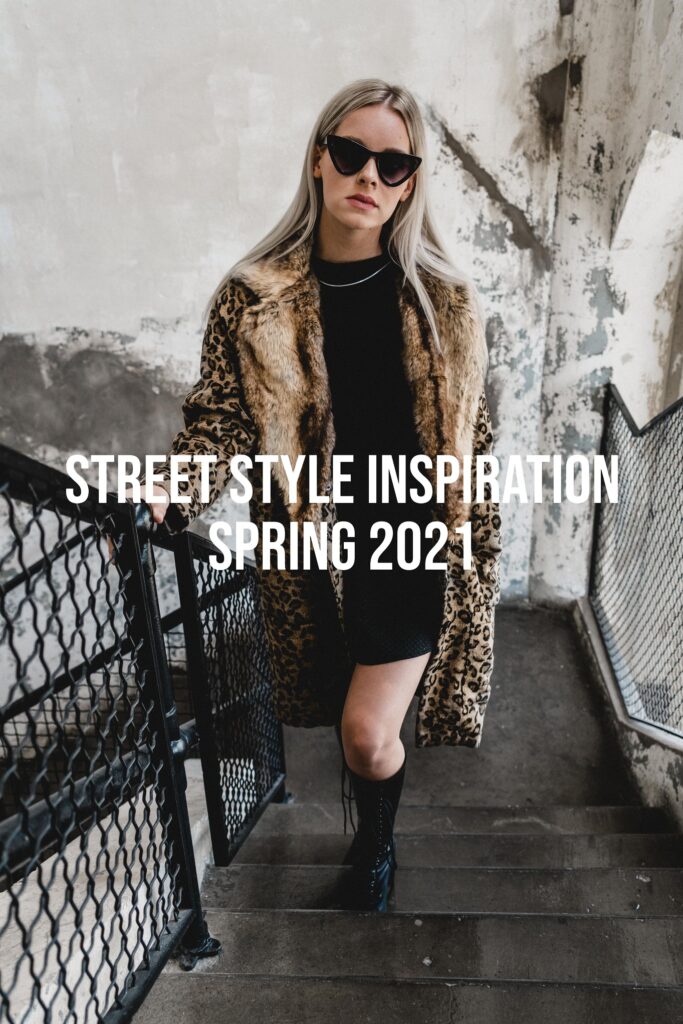 Street Style March 2021
Pastel Dream
The 90s pastels are everywhere atm. Often done as slip dresses, blazers, bags and shoes; everything this outfit has! Pairing all these trendy elements together surely becomes a trendy outfit, and a colorful one too. What I like about this outfit is that it's wearable, although it's full of colors. Pastels, when paired together, have the ability to become more wearable and easy to style. Perfect way to work colors without having to go for beige, white or grey too!
Mixing Styles
How gorgeous isn't this yellow dress? Love how the color is intensified with the orange bag and the gold earrings. Such a colorful, summer, vibe! I think the black boots kind of works with the outfit, although the contrast is pretty distinct. Overall, the idea of going for colorful dresses with statement boots is a stylish one for spring.
Classic Blazer
The blazer is definitely a wardrobe staple this spring, or this year! One way to work the blazer is to style it as done in the outfit below, with a statement collar. Really fashionable to work it with a pair of black boots. Love it with the black leather pants and the matching bag. Way to go if you want to work the black/white vibe this spring.
Modern 80s
How about some 80s love? This colorful, vibrant, decade is definitely still in the spotlight. This lovely polka dot dress is simply gorgeous with the statement sleeves and the highlighted waist! I like that the styling is kept simple with the white shoes and the blue bag that's matching. When working a big statement piece, like the dress, it's often a good idea to keep the styling neutral and let the statement be in focus. Matching the shoes with the color of the dress is a good start!
Casual Chic
I think I've featured this outfit here before, but we got to talk about this again. Such a perfect spring outfit with the mix of the jeans, the cardigan, the white t-shirt and the matching shoes. I love this way of making both jeans and cardigans more wearable, by keeping it cohesive and preppy (with the heels). The earrings and the matching bag are also contributing to that more glam, wearable, vibe. If you have a pair of flared jeans, try it with your colorful cardigan and some kitten heels the next time! Xx
Folks! Do you have a favorite one of these outfits? Let's chat in the comments below! Xx