Folks! How about some street style June 2021 inspiration? Just some stylish summer outfits to give us all a fashionable boost of inspiration. I'm all about this patterned, colorful, and energetic life. Find previous street style articles here.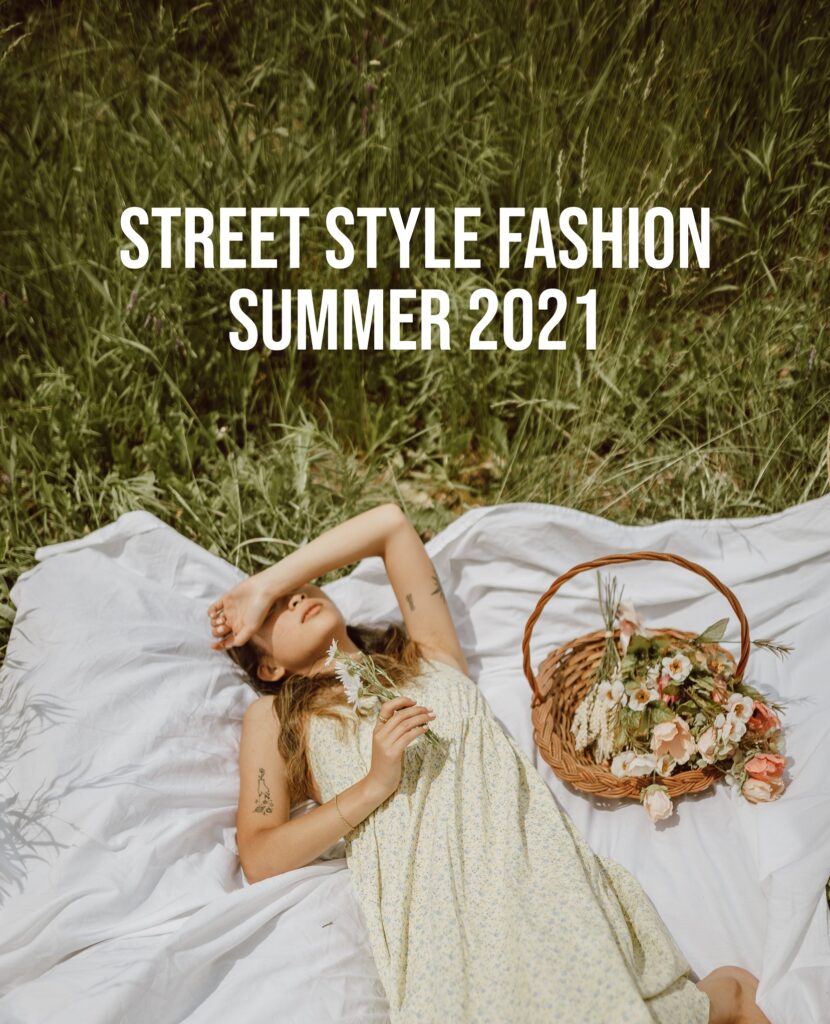 Street Style June 2021
Floral Skirt
How gorgeous isn't this floral skirt? I love the vibrant pattern and the use of color. Genius to go for a simple blue shirt and pink shoes to balance the skirt and make the outfit more cohesive with the matching colors. This outfit could be more casual with a pair of sneakers instead, or a t-shirt instead of the shirt; but love this for a cocktail rendezvous!
Zebra Statement
So what about some zebra? I love this fierce statement dress, the trend of doing blazers in a dress style is just growing. What makes this look extra though are the white boots and the white bag! Matching accessories is definitely a good idea if you want to keep your outfit more tidy. Although I love this bw look, I think purple, pink and yellow are great colors to add to zebra.
Simple Pink
How vibrant isn't this pink dress? Adore it with the heavy sleeves and draped details. What makes this look fashionable are the black accessories. I think the black shoes, the bag and the sunglasses helps to frame the pink dress in a favourable way. The low bun also adds a more preppy and glam twist to the outfit.
Summer Suit
If you're tired of your regular blazer look, how about this summer version? I think the combination of blazer and matching shorts can be quite chic, if you style it in the right way! I think going for a pair of heels is a great idea as you'll add a more glam touch. This outfit could need some color though, so I'd add a colorful or patterned clutch.
Orange Glam
Love this fierce orange dress! So chic with the midi style, the fitted silhouette and the statement sleeves. I love that the shoes are nude, as they balance the "heavy" style of the dress. The dark lips match the pattern of the dress gorgeously, and love the orange bag!
Folks! Do you have a favorite of these street style June 2021 looks? Let me know in the comments below! Xx