Folks! What's a better way of getting a good dose of fashion inspo, than have a look at some stylish fashion week look? I decided to highlight outfits that are pretty wearable, as those are the ones with the biggest dose of inspiration. Here are some street style looks!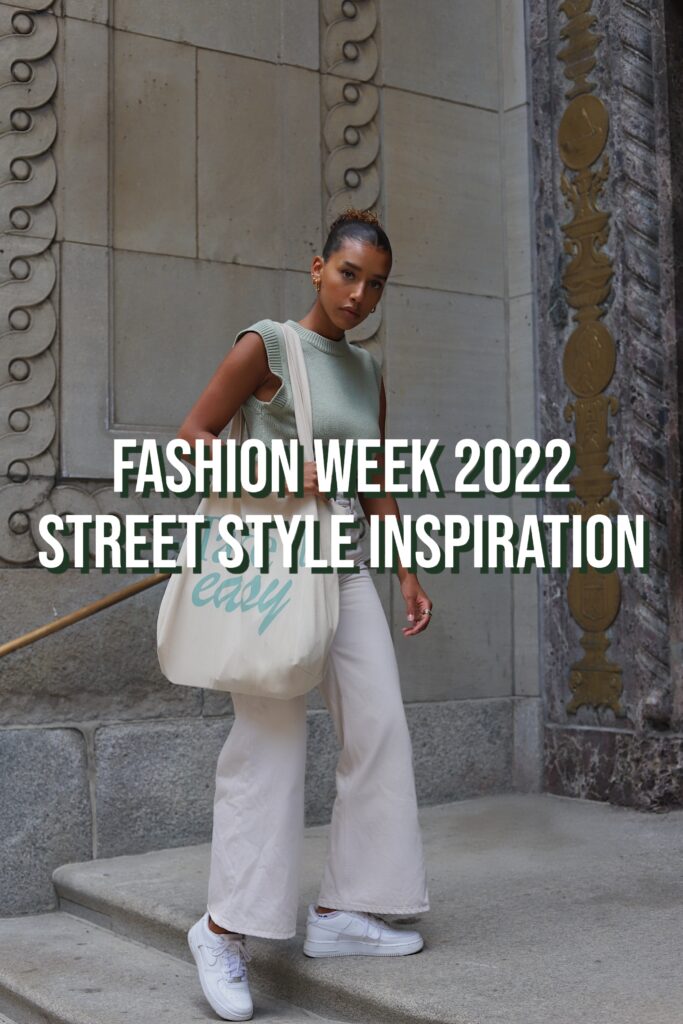 Street Style Fashion Week 2022
Bold Colors
I absolutely adore intense color matches and this one is no exception. I think it's pretty easy to recreate at home too! Just take two colors you have a lot of, and that matches quite okey, and build the outfit. Love how energizing it is to wear popping colors for fall too. Give this a try asap!
Casual Leather
If you want to embrace the 1980s, you have to try this outfit. Just the simplicity of a chunky leather jacket and some loose jeans. I think what makes this outfit extra, are the pointy shoes! They add a glam, together with the sunglasses, a nice glam to the outfit.
Monochromatic Green
If you want to work a really simple outfit, go for a fully monochromatic look. Of course this works in black, white or beige, but I dare you to go for another shade. This green look is very pleasant, but would also be fun in a navy blue or why not a full red? Go for your favorite color!
Matching Orange
Is there even fashion week if Olivia Palermo is not there? Well, I love the simplicity of this look and how she highlights the gorgeous jacket with a matching top. I think this outfit shows how chic it is go for a matching top and jacket combination. It looks clean, it looks chic.
Trendy Pink
If you've kept an eye on fashion lately, I'm sure you also can spot that this is a Valentino look. Valentino has had a lot of fun with this intense hot pink the last months, and there's a reason where it's everywhere. Maybe it's not everyone's cup of tea, but it's quite refreshing for a more neutral fall fashion.
Folks! Do you have a favorite of these looks? Let me know in the comments below! Xx