There's nothing like a dose of summer fashion! Summer is indeed the time for colors, prints, dresses and all things preppy and cute. Following the monthly tradition of posting some fashionable outfits, here's a dose of street style fashion June 2020: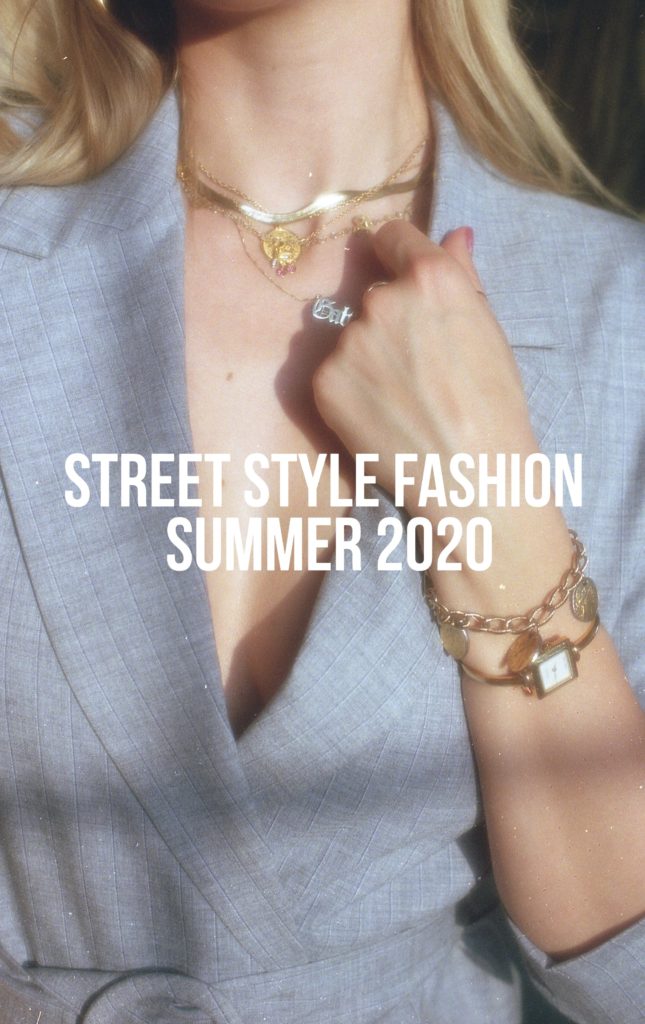 Street Style Fashion June 2020
Green Maxi
What's a better way to highlight a print than to work a pair of matching boots? Well, see how nicely the white boots are picking up the white parts of the print? Styling done right! I love how it connects with the white sunglasses. I would've preferred the bag to be completely in leopard, it would have been such a chic match with the green dress. If you own any pattern in green and a leo bag/leo shoes, you gotta try that combination!
Wearable Lavender
I know some people think the pastels are too sweet, but perhaps they'll change their mind after seeing this picture. I'm just madly in love with how well lavender and navy blue balances each other. The pastel color adds a playfulness to the navy blue, that in return gives the outfit a more mature impression. I think switching the colors can be a good idea too, with a lavender dress (or top) and a navy blue blazer. Or as always: just work with what you got!
Polka Dots
This is definitely how polka dots should be worn this summer. I love the crispy style the white jeans are adding, so chic with the loose blouse too. Love the idea of working kitten heels with white jeans, and the black clutch that adds some geometry. It would work with any other style of white pants too though, shorts are a terrific alternative for a hot summer day. I do think however, the denim style adds a bit of an attitude to the look. With the polka dots, the gold earrings and the kitten heels being a bit preppy.
Matchy Red
If you own a colorful dress and a pair of shoes in a matching color, you definitely need to try this combination! I love how tidy the outfit looks and effortlessly chic. I think the white bag works, but a leopard bag could be chic here too or anything with polka dots. This look is fun if you want to dress up a bit, but still keep it a bit casual. All white would also work, and all black of course. But yeah, a colorful combination would be the best!
Glam Edge
I've always thought the combination of tulle and boots is a good one. This outfit definitely proves it! I love the embroidery of the dress and how well it goes with the semi-transparent style. The boots are definitely unexpected, which makes them so much more interesting. I also love that the boots look really comfortable, which make them suitable for a day of walking or running errands. I'd say this look is for anyone who wants to go a bit preppy, but mix it up! 
Folks! What are your thoughts on this street style fashion summer 2020 inspiration?