Folks! The summer fashion is going strong and it's surely an entertaining one. In order to keep up with the monthly tradition of presenting some chic street style fashion, today's article is about the fashion of July 2020. Just some fashionable outfits to provide us with some inspiration for our summer life!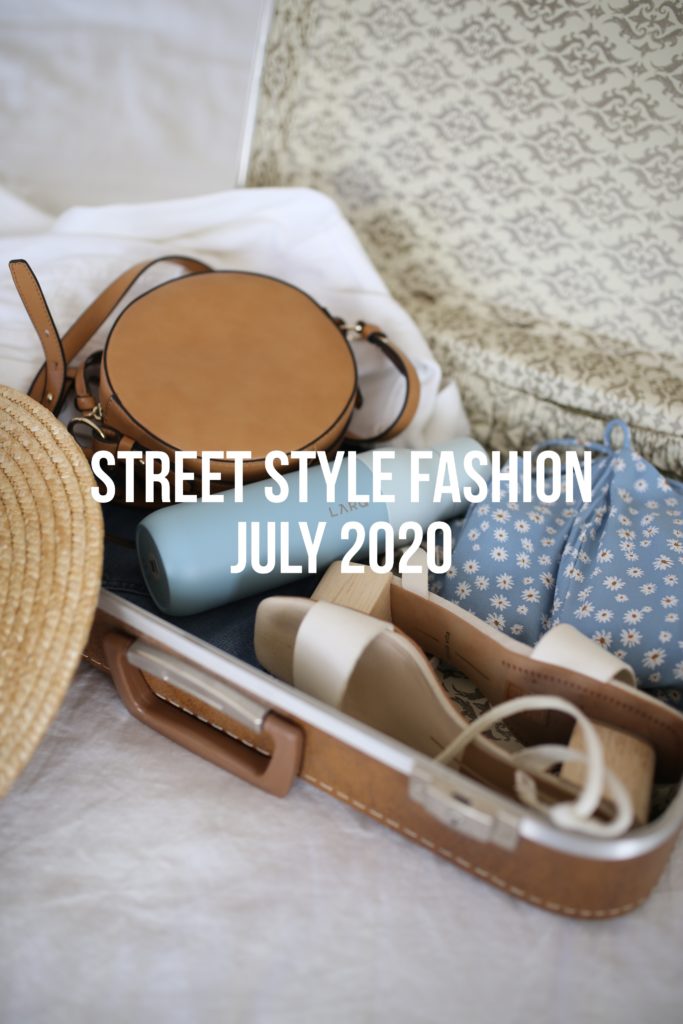 Fashion July 2020
Yellow & Beige
First of all, I love the clash of colors in this outfit. The floral yellow blouse is a hit with the beige pants. Perhaps because there's a subtle hint of yellow in the beige color, but also because these two works unexpectedly well together. I also like how the sunnies adds some contrast and the gold earrings some glam. Such a fresh summer outfit with the linen and floral combo! 
White & Leo
Well, let this outfit serve as a reminder that leopard and white never gets old. It's such a timeless combination that works whenever, wherever. I also like the match of a cropped top and high-waisted skirt. Really 90s, but chic with the black mini bag too. This outfit is perfect inspo for anyone who loves the minimalist 90s fashion that's trending right now. Trop chic! 
Statement Florals
So maybe this is one of the cutest dresses I've seen this summer! Such a gorgeous shade of yellow, love the subtle cutout details and the bow in the middle. What's even better with this outfit is the dark green bag that complements the yellow dress so well. Love the gold jewelries too, that enhances the glam style of the outfit. If you own anything in this yellow shade, you gotta pair it with some green!
Casual Chic
I know I've been talking a lot about preppy blouses, dresses and silk skirts the past weeks, but let's not forget what casual chic looks like. I love these linen shorts with the sweater. So simple and fresh with the white and blue shades. Love the splash of yellow the bag adds, such a sweet retro vibe it embraces! Perfect outfit when you're home but you want to do something more dressed, yet comfy. 
Folks! What are your thoughts on this street style fashion july 2020? Let me know in the comments below! Xx