Folks! It's time for the street style fashion December 2020! As always, just some inspirational outfits to be inspired by or try this month. You can find earlier street style articles here if you're in need of even more inspiration. Also, don't forget to check out this styling category for the ultimate inspiration dose.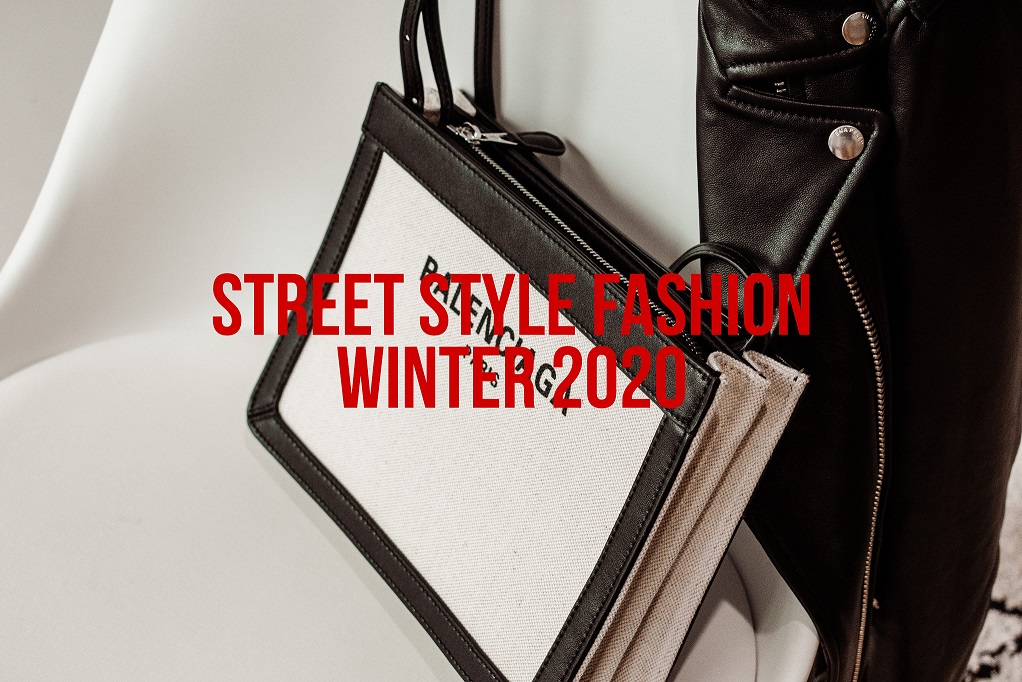 Street Style Fashion December 2020
Glam Attitude
Okey, but we got to start with a glam one! I just love the mix of edge and elegance in this outfit. So stylish to go for a luxurious piece (the dress) and work it with something edgy (the leather jacket and the boots). I think this outfit is superb to try if you want to make your glam clothing pieces more wearable. Let it be the focus of the outfit but make sure that your second and third clothing piece is casual. You can make it wearable also by picking elements in the same color!
Holiday Glam
If you want to make it more holiday glam, well obviously you should wear something red. Knitted vests are really trendy this year, and choosing one in red is a superb idea. I love the idea of layering it with a midi/maxi dress, so gorgeous! Also love the oversized bow, definitely another way of making it more holiday glam!
Wearable Leo
I think the leopard pattern is such a terrific matching with anything leather and I also think it's superb with pink, so, no wonder that this outfit is crazy chic! I adore the pink cap and the matching pink sweater (see the second pic). Love how the leo coat frames the outfit with the midi length and the faux fur style. The oversized bag and the chunky boots are also demanding such a chic form of presence – love it! 
Statement Dress
This statement dress is such a dream. I know it's not easy to recreate a look that is this simple and all about a very expensive dress, but what you can try is to go for a statement dress at home! Just let it be in the centre of attention and keep your makeup, hair and accessories light. This is such an easy way of letting your clothes work for you, and at the same time look effortlessly chic. Although you might not be going anywhere this holiday season, why not have a glam night at home with the family or with friends on zoom?
Elegant Minimalist
Maybe it's too cold for slippers, but can we talk about this white and brown combination? I'm all here for the minimalist style when done with fun twists. I think the brown leather bag, the chunky sweater and the matching slippers is such a fun idea. And of course, the bag that ties everything together. Some people might think it's too matchy matchy, but what's wrong with a cohesive outfit? If you truly don't like the idea of just working two colors in one outfit, I'd say that anything orange or green would be a nice fit with the white/brown color combination.
Folks! Do you have a favorite look from these street style fashion December 2020? Let me know in the comments below! Xx