A new tradition that started earlier this year, is to every month do an article on some stylish street style. The outfits I choose are not something that necessarily have been worn in August 2020, but outfits that would be stylish to wear this month, or versions of it. Find earlier months here, and for summer fashion in specific: here's June and here's July.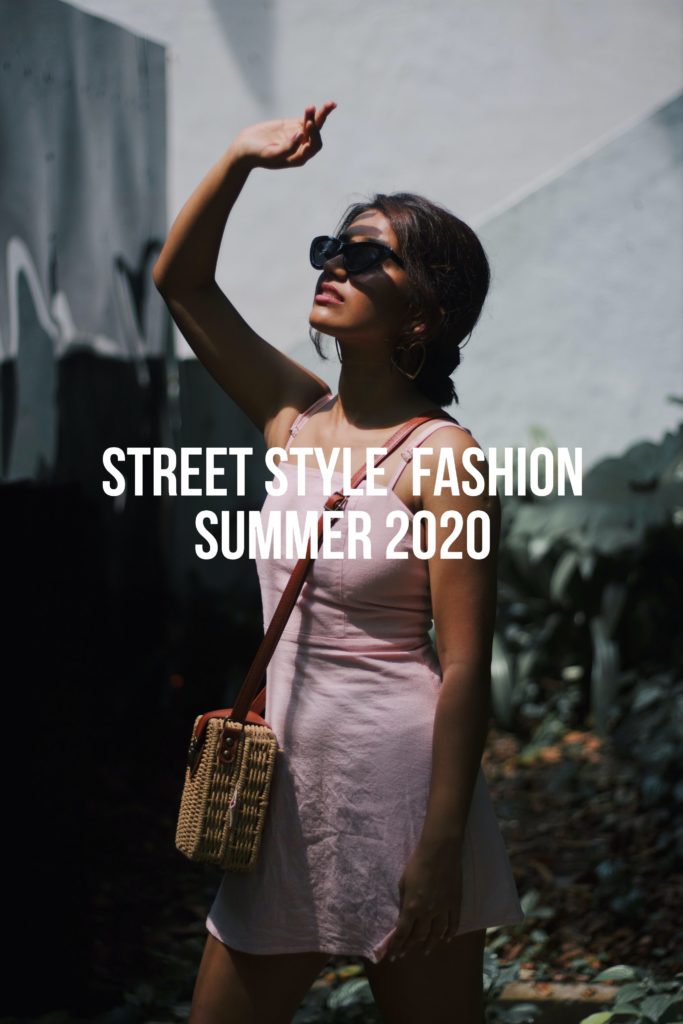 Fashion August 2020
Red Dreams
Red is such a forceful color. It's captivating, it's energetic, it's powerful. Love this kind of red top to toe look. Gorgeous with red shoes, bag and red lips to enhance the red of the dress. Love the classic style of the sunglasses to add that retro touch. This outfit is pretty easy to recreate. Either you go for a color you have as clothes, bag and shoes or you just go for a red dress with red lips! 
Mixing Prints
Okey, but fall is slowly approaching and I'm totally here for it! Well, I do have a lot of summer outfits left to wear, but the outfit below is such a good reminder of all fashionable things with fall fashion. The layers, the musty colors, the prints, the burnt orange and so on. Absolutely love this outfit! The shoes, the bags, the sweater and the sunnies are all adding an orange/brownish color to the outfit, which kind of enhances the brown hues in the snake print patterns. But this print mix mainly works because the two patterns are completely opposing each other, but have brown in common. Also, snake print is so chic with anything orange, such as the sweater!
Silk Luxe
Another way to embrace a monochromatic fashion this month is to go silk. Just love how luxe this material is, especially when done is this pale blush color. Gorgeous with the belt to structure the blazer and create a top/skirt combination. Love the neutral shoes and the oversized clutch. Let's embrace the silky look this month!
Bold Dots
I know I've showed this look before, but when I saw it now I thought we need to talk more about it. It's just such a gem!! Love the wrap style, the oversized polka dots and the maxi length. Such an interesting combination. The minimalist hairstyle and the oversized bag is such a mood. Love the kind of chunky sandals too. There's something subtly dramatic with oversized looks and items, such as this one, and I love it. Would've loved a pair of oversized sunglasses too, to get all the drama. But if you want to try anything from this look, do red lips with your polka dots!
Midi Shorts
I'm not too fond of the bicycle shorts, but I must say I like this dress. Kind of love it actually with the matching blazer/jacket. Love the glam, but minimalist, heels to go with the look. The bag is also a gem. I think the matching clothes is the key in this outfit. The shorts don't get too much of attention, which is a good thing here!