Although street style fashion might not be the first thing to cross your mind these days, there's plenty of old outfits out there to be inspired by. If you want to use this extra time at home to put together more outfits and develop your style, having a look at the street style fashion is a great way of doing it.  A much needed dose of fashion inspiration will definitely make you more creative!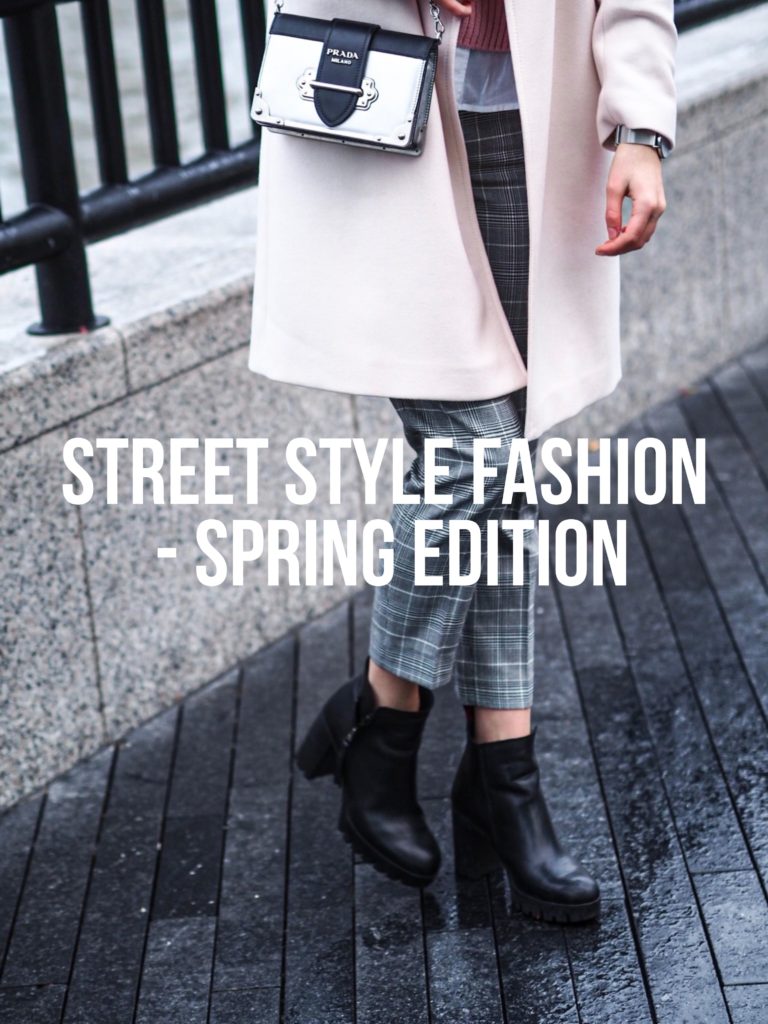 Street Style Fashion April 2020
Headband Statement
The first look shows the power of the headbands! I love how the warm copper shade is enhancing the brown/beige tones of the outfit. I also love how the colors have been layered and the striped top that's making a pop. I'd probably have gone for another bag. Either a warm snake print bag or a leopard. Right now the cold hue of the bag is clashing with the warm shades of the outfit.
Vintage Vibe
Sometimes all we need is a dose of vintage fashion. This wearable 1940s look reflects how well polka dots in black and white goes together with red. I love how the coat is framing the dress and I love the pop of the red lips and the shoes. Gorgeous with the statement earrings too, as well as the bag. If you're gonna work a polka dot dress this spring, add the red lips! 
Casual Denim
Jeans are always a good idea for spring. One trendy way you can style them this year is to layer them up with a cardigan. The cardigan can favorably be a bit oversized and chunky. What makes this look genius is the layering with the turtleneck top and how it matches both the bag and the shoes! Such a wearable outfit that's perfect for a casual day out.
Floral Suit
As many of you know by now, I'm a big fan of the monochromatic pantsuit. Even better if they're patterned. This floral dream is so cute with its pink hue and sophisticated floral pattern. A simple white t-shirt would be stylish with this outfit, but I like the semi-transparent top. It's making the pantsuit less intense.
Yellow Life
With Easter approaching, yellow should of course be the go-to color for the weekend. I like the idea of wearing it top to toe, like done in the outfit below. Love the white sneakers and the white bag with the outfit. The black belt is also defining the outfit as well as the layered necklaces. Stylish to go for two casual pieces (sweater/jeans) but making them interesting through their monochromatic style.
Folks! Which one of these outfits of street style April 2020 is your favorite? Let's chat in the comments below! Xx