I know that we just left the holidays behind and in a way it feels nice to get back to routines and our daily lives. But (always a but!) one thing I don't think we should leave in festive season is that extra sparkle. I mean, the entire December is about choosing glitter over normal, sequins over knitwear and add red, gold, silver or green wherever we go. That extra sparkle of fashion, beauty life, mood – whatever – is much needed for our daily lives too. Especially when talking January, the start of a new year and back to business after some days off. With that ramble, here's how to stay festive January 2018: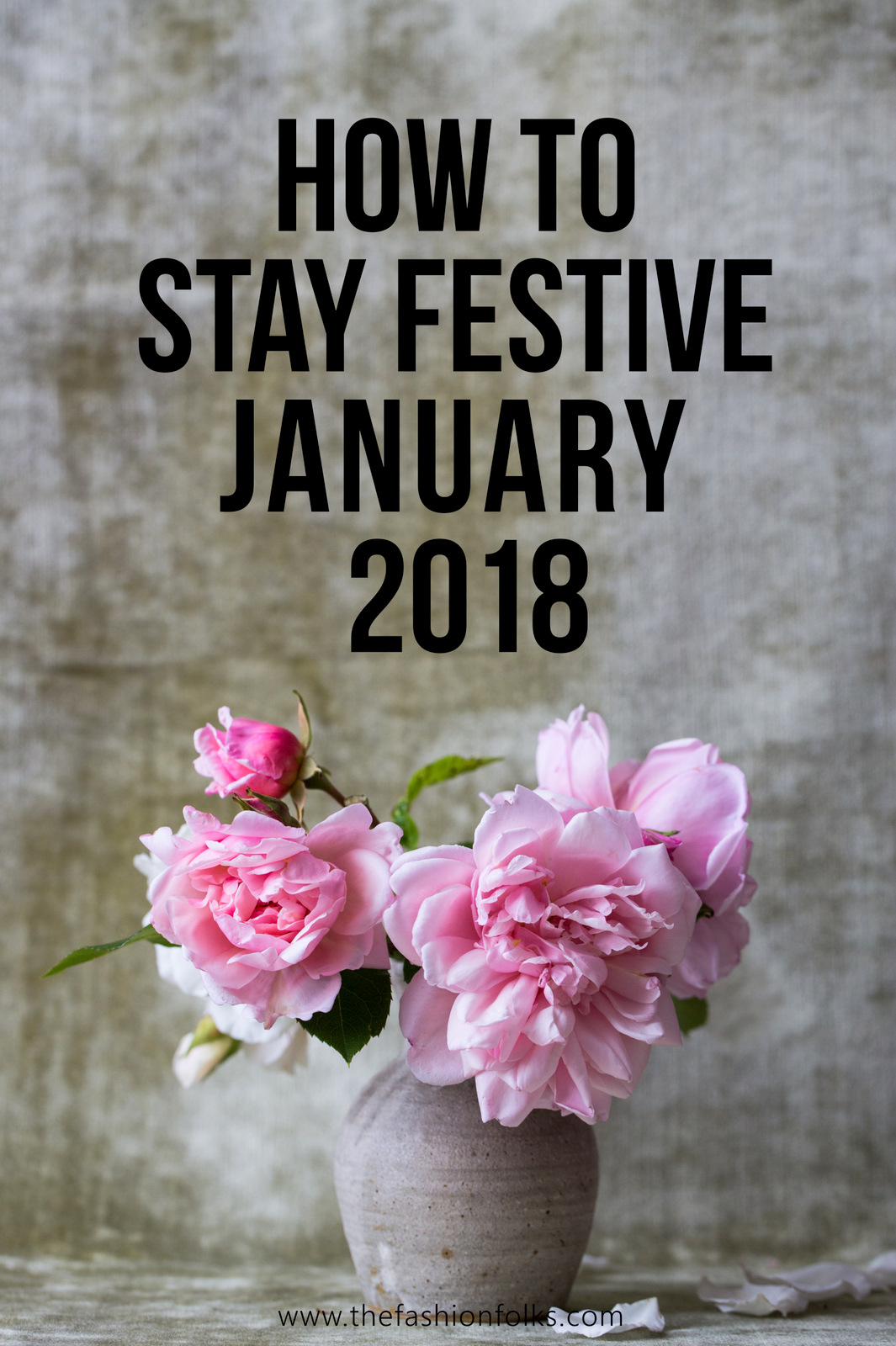 Photo by Alexandra Seinet on Unsplash
Festive January 2018
Add a Pop of Sparkle
Okey fine this might be the easiest trick of them all and surely one that many of us perhaps are already doing? But the shiny fabrics or the metallics are ultimate for the dark winter days as they add some light, though it's quite subtle. Adding a pop of sparkle is about choosing a metallic or sparkling nail polish, wear your sequin top or your glitter socks. It will contrast the "ordinary" outfit in a way that ought to make you stay festive January 2018!
Colorful Lips
I wrote about the lip statement in the article about the beauty resolutions 2018 and here's another reminder. Colorful lips, or just the good ol' statement lips, are favorable to go for as they make any day feel more festive. Literally adds some life to your face by some color or draws attention by the statement. The matte lips have been trendy for quite some time, but perhaps the shiny lipsticks feels even more festive? A red is always classic whilst a dark purple works well with the winter mood. Whatever you choose, be sure to go for the statement!
Statement Material
I talked about my love for statement materials before Christmas in this article. It's just something dramatic and good with a material that adds the extra touch. Compare working an "ordinary" coat with a jacket with faux fur, faux feathers or sequins? Quite the difference where the latter adds a more festive feeling as the materials are not, usually, a part of people's "everyday wardrobes". That's why it's fun and unexpected to choose a material that's challenging rather than anonymous. Go for a statement jacket, a scarf, a top or why not a bag in a fierce material? It will surely change how your outfit looks!
Go For the Highighlighter
It's quite common to read articles about a summer glow, but not that many are gushing about glowing winter skin – at least what I know of! That's why an extra layer of glow for the makeup look is only helpful, right? A simple highlighter will definitely do the work for you or some coconut oil. A gorgeous glow is a subtle way of going more festive in January. You can easily go even more festive by going for a highlighter in a metallic style, as gold or rose. I'd say that this step is the easiest one for keeping the joyful vibe alive during the cold winter days.
Folks! How do you stay festive January 2018? Do you keep the cozy life from the holidays or are you back in the everyday looks? Let's chat in the comments!