So if there's one piece of accessory that says both fierce and fashion at the same time, it's the statement earrings! Have them oversized, in a poppin' color, or fun shape, they'll certainly gain you some fashion points either way!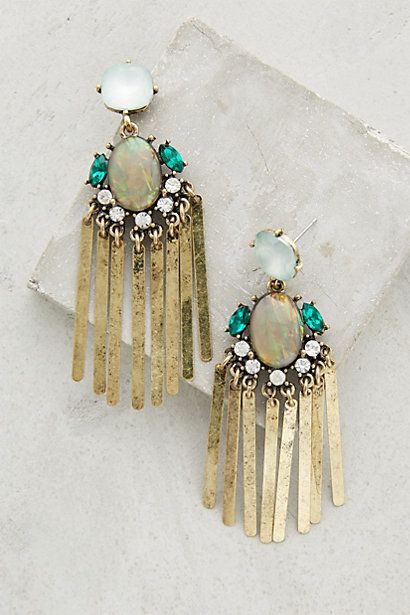 Usage
It's common for people around the globe to have a few pairs of go-to earrings. Earrings that works perfect for daily wear, kind of goes with anything and is often subtle yet charming. Their counterpart are the statement earrings that brings up the fashion game a level or two. These pieces of fashion are bold as they draw the attention to the face and the neck, and kind of steals the spotlight. They are also fun to match and play around with as they make quite the impact. They are both great for daywear and nightwear, and will lit you up either way! 
History and Today
Throughout history we specifically remeber the statements of the 1960's through the use of earrings. Also the 1980's
got their accessory on a fashionable level through bold shapes and colors. Today we see them in different forms, often flirting with more luxurious sides. They're also common to wear on the red carpet, to complete or uplift an evening gown. A fashionable gem we've talked about before, Iris Apfel, is a big fan of the accessory, and frankly speaking; she's the best at pulling them off!
Need more statements in your life? Checkout our post on The Statement Necklaces!