Prints might not be your go-to choice for an outfit, but perhaps something you've been wanting to embrace? Believe it or not, but summer is the perfect time to play the game of prints. Here's how to start wearing prints: summer edition!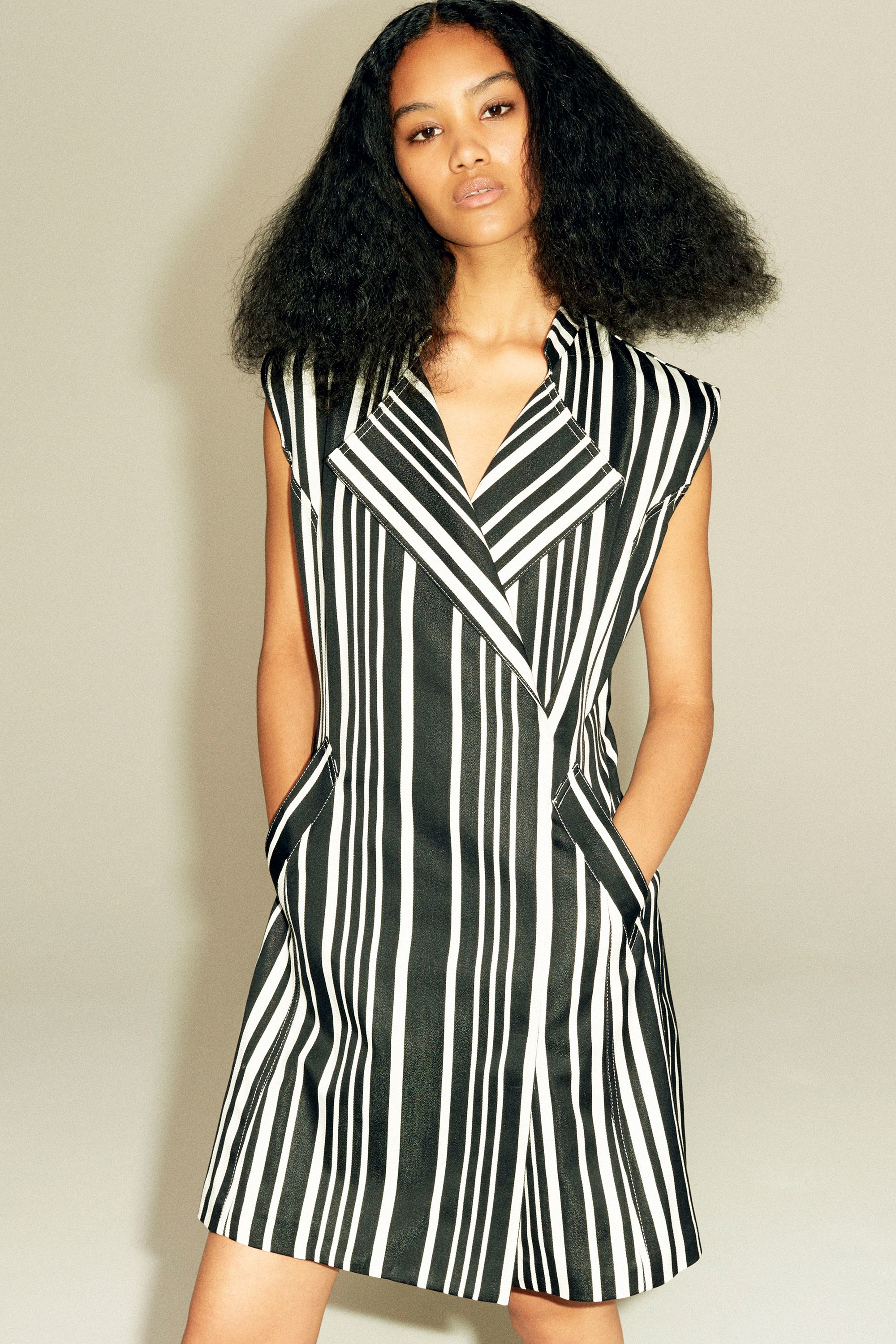 Courtsey of Public School (resort 2018)
Start Wearing Prints
So this is a no-brainer, but summer clothes are lighter (literally) than winter clothes. The fabrics are not as heavy, due to obvious reasons, and the colors are often brighter and easier to match and mix. That's why prints are easier to wear as the styling is a piece of cake with less clothes and favorable colors to work with. You can literally only work one clothing piece in a print and be done with the outfit.  Just choose a print with colors that are close to each other (that'll give a more subtle print) and you're one step ahead. Also choose a print in a color you enjoy as it'll be one step closer to your already existing comfort zone.
Three Prints To Try
Florals
The floral prints are undoubtedly classic and comes in so many different looks and styles. You can go retro, historic, natural, surrealistic, subtle, artsy and whatever you can imagine. With that said, whether you work the minimalistic style or 90s vibe, there will be a floral print that will suit your look. I'm not going to list all the typical floral prints for each style, let's save that for another time, but if the core of your style is reflected in the print; it'll most likely match your style. For example, if your style is minimalistic and the print is subtle and clean, it's probably a match.  Also, floral prints are perfect for summer with the bright, popping and energizing shades. Go with the flow of nature!
Stripes
Stripes might not come with all the options that floral prints gives, but is inevitably a foundation of fashion. It's a case of fashion history to discover a time where stripes in any version weren't popular. The trick with stripes is to know what style to choose. The general rule is that horizontal stripes adds to the width while vertical adds to the height, it's how the eyes register it. After that, decide if you want to go statement with wide stripes or subtle with more discrete ones. Stripes in contrasting colors will attract attention and stripes in closely relating colors will keep it subtle. Colorblocking stripes will add a dynamic level and monotone stripes will be more low-key.

The best part with stripes are that they can be styled as a one colored piece. They are THAT basic.  So do your styling as normal with a striped piece and it'll fit perfectly with your style.
Details
The best "print" to wear though, or to begin with, are the details. Details are randomly placed embroidery, embellishment or even text. It doesn't really count as a print, I know, but adds movement to a clothing piece – which is what print does. With a print, something happens in the outfit and a first step towards it is to have small places of details where it happens. In comparison between a white tee and a white tee with a text, the latter will definitely add the "excitement" to an outfit. Start ridiculously small if you're uncertain and try an embellished collar or an embroidered pocket. Keep it simple and work yourself up from there.
Folks! How are you working the prints this summer? What are your best tips on how to start wearing prints during summer? Let's chat in the comments! Xx