So the idea to this article popped up when my jeans were way too short and uncomfortable, creating an awkward gap between the hemline of the jeans and the boots. This problem made me think of more common fashion problems, and these five are what I pinned down. Of course some problems are more appreciated than others and works with the outfit, but some problems just needs to be dealt with. Here's five common fashion problems and how to solve them.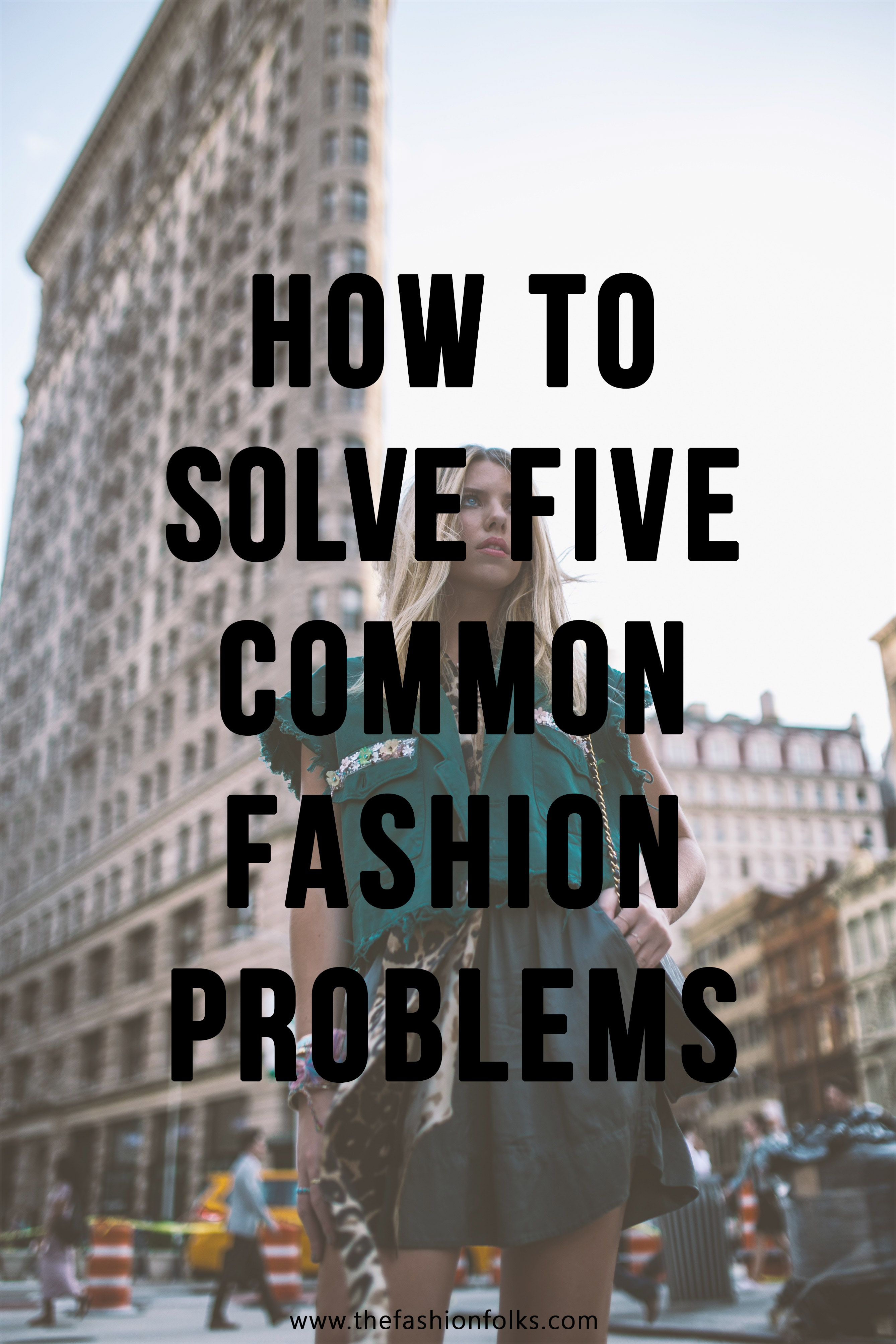 Photo by Josh Sobel on Unsplash
Common Fashion Problems
The Jeans Are Too Short
Some people are fine by leaving a bit of skin between the shoes and the pants, others aren't. To me, this depends much on the situation and also the weather. If my pants are too short, I often choose a pair of high ankle boots which closes the gap and creates a fun contrast between the shoes and the material of the pants. Another thing I do sometimes is to wear high socks or black tights and pair it with black shoes. This works if you don't have any high boots but still wants the outfit to look united with the gap/shoes! If you want to go full on crazy you can choose socks and shoes in different colors. And not to mention, if the temperature allows – choose shoes that are open! Shoes that are closed á la full circle around the ankles creates a harsh contrast with the hem of the pants. If you choose pumps, ballerinas or gladiator sandals – the visible skin will connect from toe to the hemline of the pants. Very detailed, but actually works!
The Outfit Looks Messy
It's not that common of a problem perhaps, but certain outfits just seems to have too much of everything? One way to solve this problem is to remove one item, or even two, before leaving the house. The other way is to neutralize a piece. If you're going for a print, statement texture and statement jewellery, there's a high risk it all will look too messy. So perhaps remove the statement texture as in faux fur and go for a faux leather jacket instead. Or change the piece of print to something neutral. A rule that can be good to remember is that one level of the body should have one statement, but there shouldn't be more than two statements in one outfit, and they should not be "touching" each other. That is: if you have a hat, make the other statement with the belt. If you have a statement necklace, don't make it fussy with the hat but go for statement shoes. It'll create some active space which is vital when balancing statements.
Short Sleeves
This problem might not be an issue these days as the trends are all about long sleeves. But the problem has happened before and will surely occur again. Too short sleeves are ever so annoying and also cold if it's cold outside (hey, that logic!). Sometimes, the short-sleeved look works perfectly but other times it looks a bit off, especially if it's about a jacket. To solve too short sleeves in the jacket style, you can either choose a long pair of gloves to wear under (very elegant if you ask me) or you can layer with a long sleeved top under. Choose a top in the same color or a contrasting one if you want to go either subtle or make the look pop.
The Jacket Is Too Cold
I've talked about this hack before, but it can definitely be repeated. If your jacket is too cold, you can layer it with an invisible jacket underneath, or a cardigan. An invisible jacket is a warm clothing piece that's not viewable as an outer layer. Think of it as a part of the lining of the jacket, but more warm and more cozy! 
The Outfit Looks Dull
A final common fashion problem is when an outfit looks dull. You know how it goes, you had a fierce outfit planned in your mind for a fierce occasion but when you try it on it looks way too boring? Well, if the solution to a messy outfit is to neutralize, the solution to a dull outfit is to intensify. That means that you should add the prints, colors, statement accessories and textures. Adding statement pieces to a dull outfit will shift the vibe and you ought to go from "okay" to "yay". Perhaps this means adding a colorful jacket to your outfit, or add a scarf in a popping print to your dress. I talked about pushing the fashion boundaries in this article.
Folks! Which one of these common fashion problems is the worst one you know? How do you solve it? Let's chat in the comments! Xx