Maybe it's just me, but I do think fall/winter is the ultimate time for pamper sessions at home. It's cozy, it's helpful and it's definitely relaxing! One thing to pay extra attention to is the skin. As the colder seasons tends to be tough on  the skin, it's favorable to give it some extra love! Here's a list on some skincare hacks for fall and oh, don't forget to check out these articles for more love on the skin!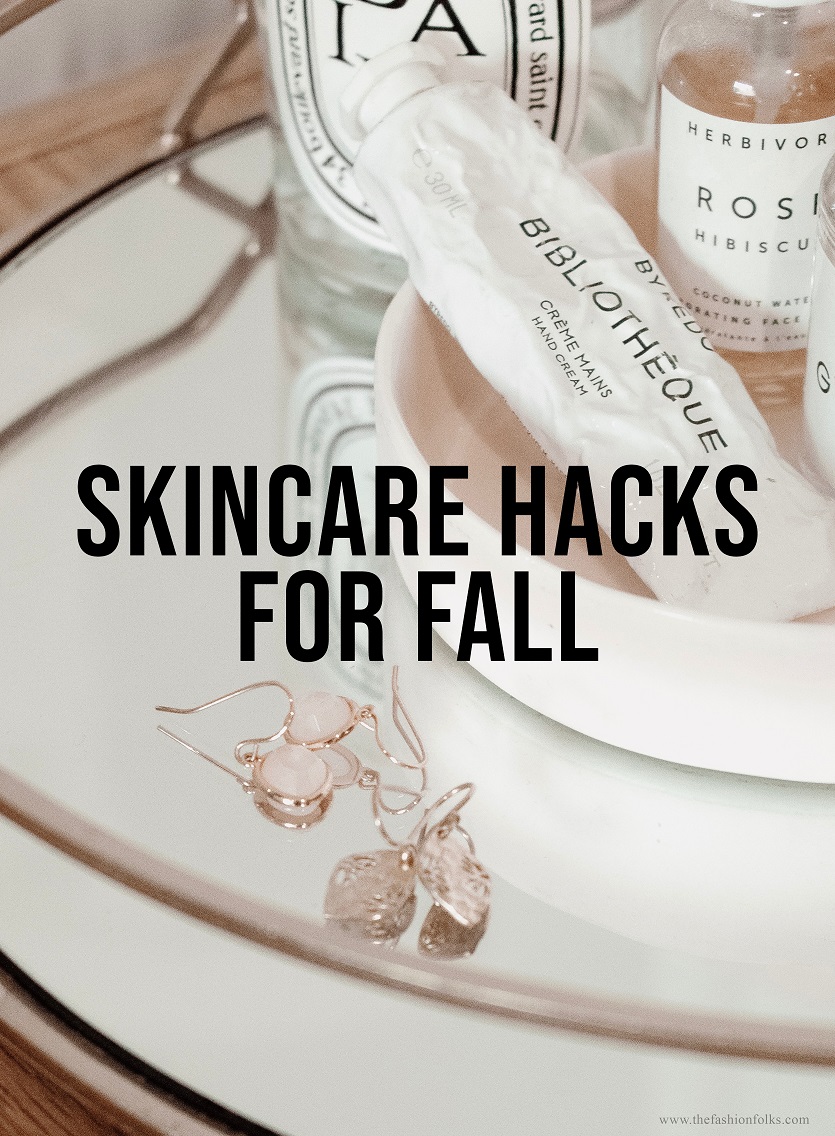 Skincare Hacks Fall 2019
Clean Your Phone
So the reality is that the majority of us are on our phones constantly, which also means that we touch our phones constantly. Yet, many of us never clean our phones although they're full of germs. One of the best things you can do for the skin is in other words to clean your phone! Not all people get outbreaks from the phone, but it can still be a nice idea to clean it if you think about all the things you touch during a day, which transfers to the phone, which transfers to your face = lots of extra unnecessary bacterias!

Moisturizing Skin Masks
There's sort of a trend right now with exfoliating face masks. Nothing wrong with that. Acids and vitamins are considered to be among the best ingredients when it comes to maintaining a clean and healthy skin. But as the winter months are on the drier side, it can be a good idea to do more moisturizing skin masks! Either if you try DIY recipes at home or if you buy in store – choose a face mask/ingredients that will keep your skin moisturized and hydrated! You're gonna love the extra glow too. 

Keep the Lips Moisturized
The lips tends to be quite dry for many people during fall and winter, so one skincare hack is to give them some extra love. Do a lip scrub 1-2 times a week and moisturize well with a lip balm or a basic oil (olive oil, coconut oil etc). My best tip is to apply the lip balm before it even starts getting dry. Yup, be proactive and not reactive. Another tip is to avoid matte lip products as they dry out the lips even more and instead invest in tinted lip balms or lipsticks with a moisturizing function. And oh! Keep one in your bag and one at home! 

Drink Green Tea
The last skincare hack is to drink more green tea! Except water, it's one of the healthiest things you can drink. Green tea is full of antioxidants and is a nice boost for the immune system. Choose a green tea with a flavour you like (classic lemon is never wrong though!), and make it even more yummy with some organic honey or why not a slice of lemon or some ginger? It's a great idea to make a big cup in the morning and pour it in a thermos and keep it with you during the day!

Folks! What are your best skincare hacks fall 2019? Let me know in the comments below! Xx