I know the fashion inspiration is not the best in November,  that's when lists comes in handy to cover you on days where the fashion game is not on top. So, I wrote down a bunch of random ideas that hopefully will serve as inspiration. Here's  seven outfit ideas November 2017!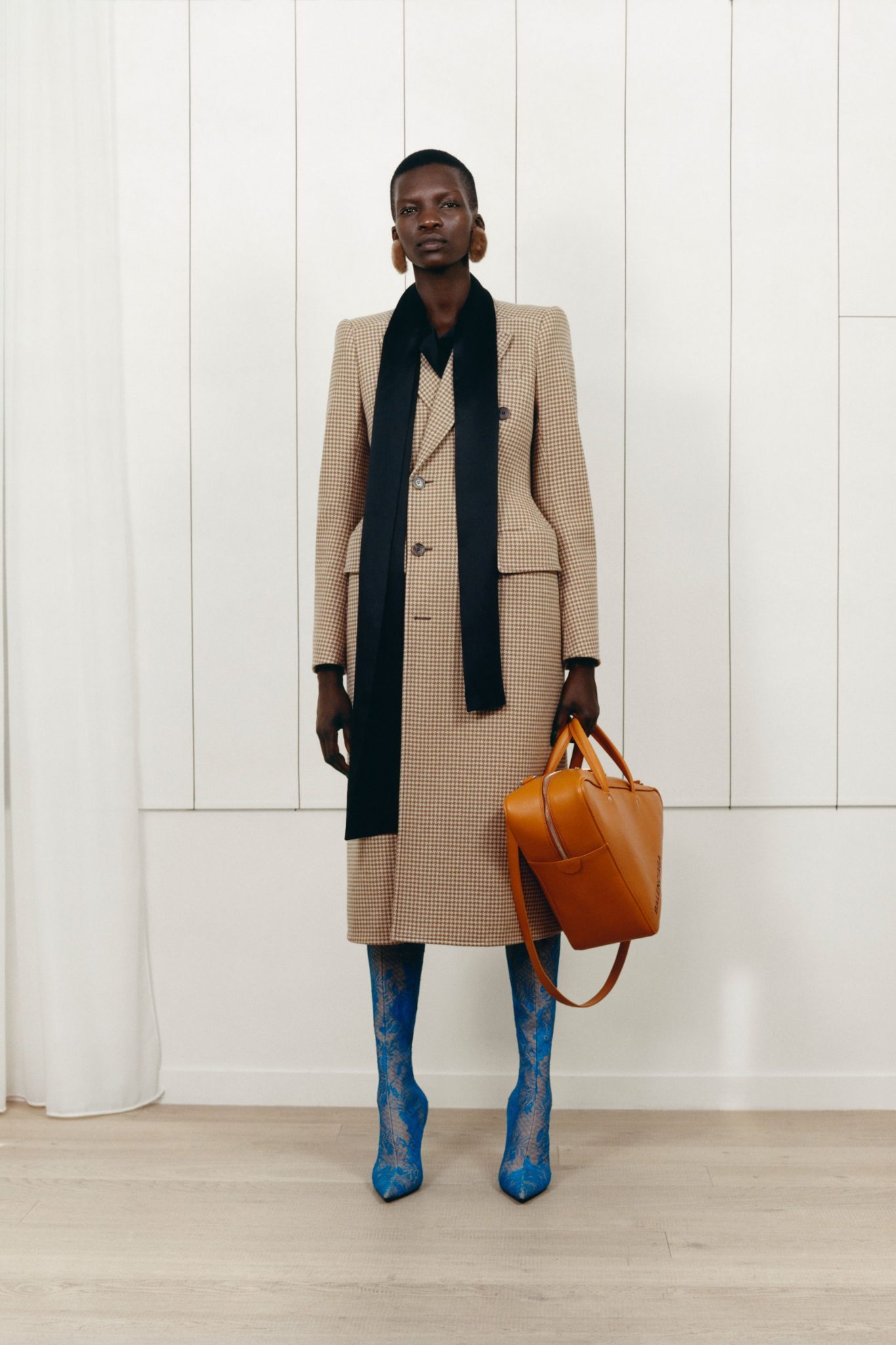 Courtsey of Balenciaga | Pre-Fall 2017
Teddy Jacket with Patent Leather
Following the trend alert last week, the teddy jacket is a cozy piece to count on for colder days. As the texture is soft it's a nice contrast with some edge, where the patent leather is perfect! Go for a fluffy teddy coat and match it with your patent leather pants! If you can't work the patent leather, the best next thing is (faux) leather pants, or (faux) suede!
Stripes With Leo
A print mix for fall is the combination stripes and leo print makes. The stripes are classic and so are the leo dots. In combination these two makes an interesting look that's quite classic but with a twist. Go for a (faux) fur leo jacket and a striped sweater under, it's ought to pop! You can also go for a striped top and add a leo scarf!
Monochromatic Red
Red remains the trend of color this fall and shall continue being trendy as winter arrives. Doing red in a monochromatic touch is the ultimate way to embrace the trend as it gives you a chance to play with texture and volume. A red knitted sweater with a red of pair pants is one way to mix materials, adding a faux fur jacket is another way. Basically, just take all the red pieces in your wardrobe and create an outfit with the pieces.
Midi Coat with OTK Boots
A midi coat is the perfect item for cold weather and definitely a clothing piece for fall. It's perfect to cozy up in, layer with and mix and match. To go with your midi coat, a pair of boots is perfect. I'd even say that the best fashion statement is to pair the midi coat with OTK boots. As they often come in a statement texture of leather or suede, it's a favorable contrast with the texture of the coat! It's also kind of weather proof as the OTK boots are warm and so is, as mentioned, the midi coat! Mix the colors the get the most out of the situation!
Oversized Blazer As Jacket
As written about in this post, the oversized blazer is kind of like the new statement jacket. It's everywhere and it's mainly due to the 1980s fashion that's trending. The blazer is a great alternative when you're tired of your leather jacket or denim jacket as it more or less fills the same function. The blazer style is structured though which adds a more formal touch, something that's good to keep in mind when styling! Go for one in a check print to embrace the fall vibe too.
Blouse and High Waisted Jeans
A simple go-to outfit for the fall look is to pair your blouse with high waisted jeans. The formal look of the blouse is a nice contrast with the casual jeans. Love to tuck in the blouse to give the clothing piece a more voluminous look! This is a simple look to recreate and consist of clothes the  majority of us probably own. Add a nice (faux) leather jacket for contrast and a pair of heels to balance the volume. A way to add the trend touch is to go for high waisted jeans in a 70s style.
Denim on Denim with Statement Texture
Denim on denim is kind of a must for the fall season. With the material being a neutral it's not a big deal to go for it twice, right? It's easy though that a denim outfit looks a bit monotone, which is why a statement texture is a great way to make it pop. Add a teddy coat or a faux fur vest or why not a faux leather jacket or a faux suede? The idea though is to go for a denim top and denim jeans and then make it pop with a statement texture. Foolproof and fun!
Folks! Which one of these outfit ideas November 2017 will you try? Drop a comment below! Xx