Isn't it weird though? That you can long for a season all year, thinking about all the things you should do when it arrives, but once it here, it's easy to forget all the things you had planned? Like, the stylish outfits you were gonna wear and the makeup you were gonna try. That's why yours truly thought today would be an excellent day to write about how to seize the summer 2018!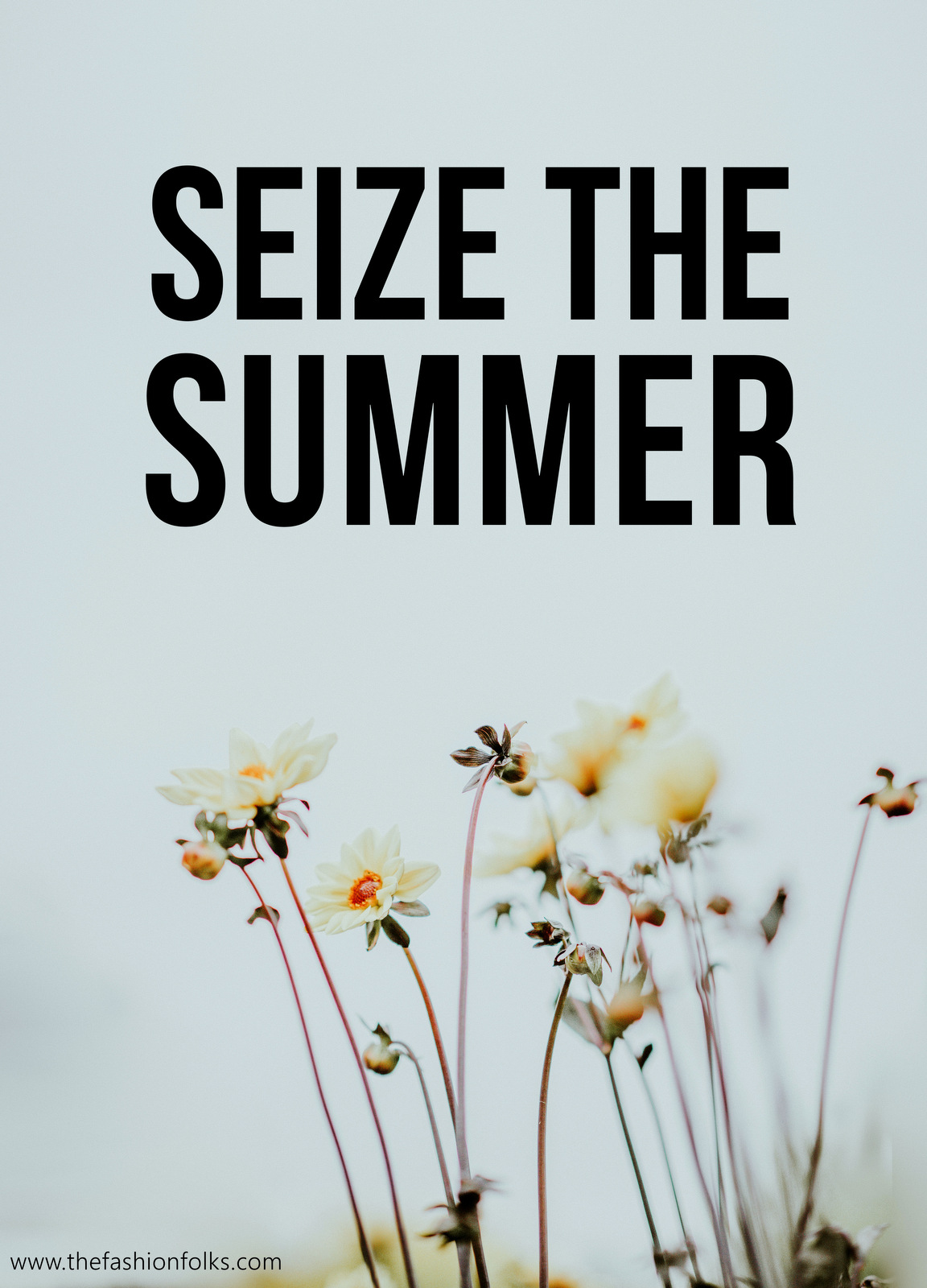 Photo by Annie Spratt on Unsplash
Seize the Summer
Colorful Nails – Reaching for the colorful nails is one way you can make the most out of the summer feeling. Bold and prominent colors are closely associated with summer and the more lightweight fashion which is why they are sure to give you that summer feeling. The neon colors, bold primary ones or pastels are all safe to go for. I'd state though that perhaps the sweet pastels are the most obvious ones for summer, but a sunny yellow or a bright orange are other shades that are favorable!
Sheer Materials – If you have lots of clothing pieces in sheer materials, the time to wear them is now. You can layer the clothes lightly with a bralette under or a simple tank top in a relating color (catch more tips here). More than anything though, the sheer materials feels light and fresh for summer which creates that carefree summer style. Go for the sheer materials in pastel shades or reach for a classic white or pink in a lace style. It ought to seize the summer for you!
Make a List – One way to make sure that you really wear all the outfits you've been thinking (dreaming?) about wearing is to make a list. Write down what outfit combinations you want to try for summer and make sure to check in on that list when you're getting dressed, or packing for a trip or so. It's the easiest way of making sure that you'll really wear the clothes you want to and also outfits!
No Makeup Life – If you wear makeup frequently, the summer months are (generally speaking) the perfect time to go for that no makeup life. Simply just letting your skin rest for a bit and instead take care of it a bit extra. More water, a skin mask extra and lots and lots of hydration. As heavy makeup and hot weather is a combination to avoid, just simply see the summer months as a time to go for lighter makeup (if any).
Go-To Outfits – If you want to keep the makeup simple and light, same goes for your clothes. I hate heavy layers and accessories for summer which is why I rely extra on go-to outfits. Outfits that only requires a clothing piece or so. For instance, rompers, floral dresses, midi dresses etc etc. These are clothing pieces that often requires little styling and often feels light to wear. That's why I love to wear them for summer as my outfit is done within a minute and don't have to fuss with styling and heavy layers. With that said, more go-to outfits is one way to make more out of your summer!
Stay Inspired  – Lastly, I think you should catch this article on how to stay inspired. Having that inspiration flow consistent will undoubtedly let you make the most out of this summer. Read those books, watch that movie and try all those DIY ideas on Pinterest! And more than anything, take a break from all things digital and social media. That's not where your life happens, okay?
Folks! How do you seize the summer 2018? Let me know in the comments! Xx