Okey, so the times are weird indeed. But somehow, time is still passing and the last couple of weeks, the resort 2021 collections have been released. The 1970s style is definitely on the rise, the minimalism of the 1990s continues to be strong and the colorful life of the 1980s remains intact. In other words, we're going to see a lot of nostalgia in the next year. I've picked out some highlights below:
Resort 2021: Highlights
Carolina Herrera Resort 2021
As some of you might know, I'm a big fan of the statement sleeves trend. I just love the effortless drama. You put on a dress or a top with statement sleeves and you're ready to go kind of. I hope this dress of Herrera, amongst other dresses of her collection, is an indication that the statement sleeves will remain next year too. I just love how the sleeves are sculpted. Also love how it puts the polka dot pattern on display. It's a statement dress indeed, but wearable with the black and white color combination. Love the styling too, with a glam necklace and a rectangular clutch. Such a gem! See more of Carolina Herrera here.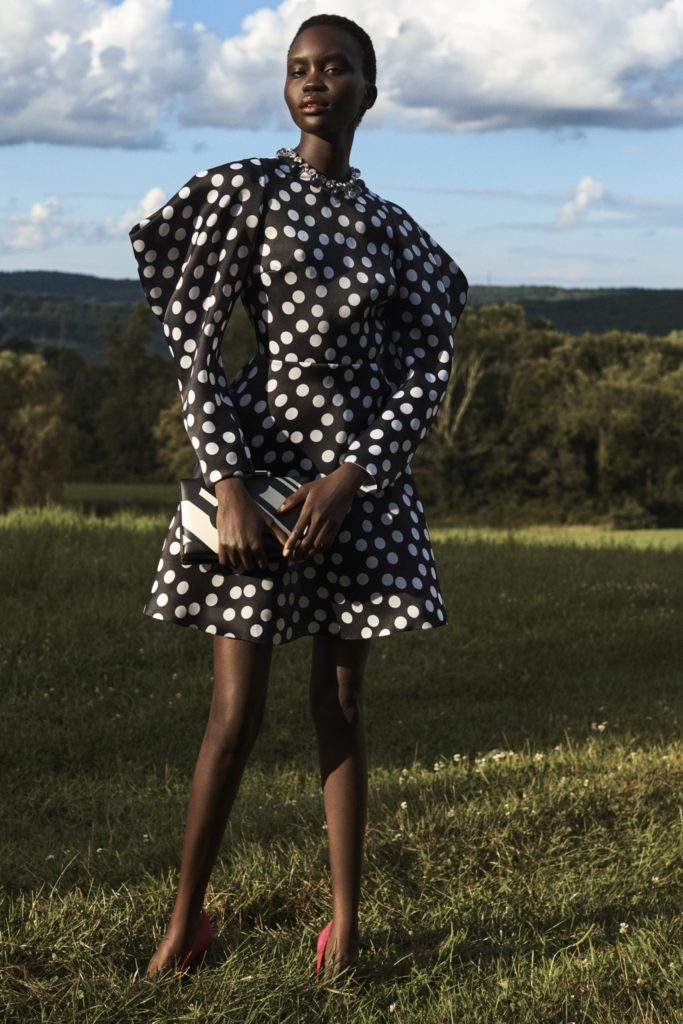 La DoubleJ Resort 2021
Honestly speaking, it was kind of impossible to choose only one look from La DoubleJ's resort 2021 collection. Damn. It was that good. Look after look was captivating, dynamic and full of life. Love the bold interpretation of the 1970s through a more colorful, sparkling, lens. This maxi dress with the patch pattern is a gem. Love the straight silhouette and maxi length. What makes it magical though is the styling. Such a fun idea to intensify the color through colorful sunnies, earrings and matching shoes. I wanna look like this collection next year, definitely goals! See more here from La DoubleJ!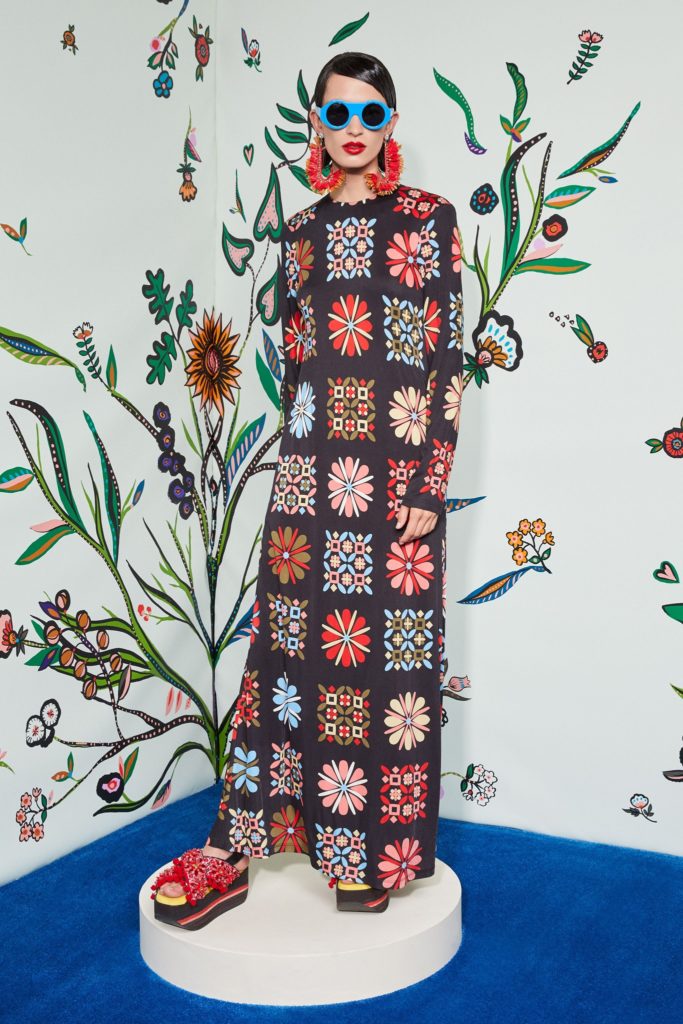 Jil Sander Resort 2021
If the first look was kind of 80s and La DoubleJ kind of 70s, this Jil Sander creation definitely have a 90s vibe. Such a great idea of doing an updated version of the blazer/skirt combination. Gorgeous with the elegant fall of the skirt. The pearly, warm, white is such a luxe tone too. I can definitely see the combination of a longer blazer and a midi skirt be a new go-to look for more formal occasions. Love the chunky sandals too, unexpected but entertaining. The bag is a bit boring perhaps, would've been more interesting in black and a statement texture such as a (faux) fur. Find more from Jil Sander Resort 2021 here. 
Folks! What are your thoughts on these resort 2021 collections? Let me know in the comments below! Xx