If there's only one trait I wish I could possess, it's the ability of being fricking chill with the concept of time. I'm nowhere near being okey with how quickly life is happening or the fact that 1/3 of 2017 is already done. What's up with that? (We just got here!) But anyways, one thing about the months passing by is the importance of going back to revisit your New Year's Resolutions (read: goals). So I'll leave with your some reminders and post links that'll help you stay updated on 2017's goals. Because, yup, goals are a work in process! And oh, here's the first post on Fashion And Beauty Resolutions 2017.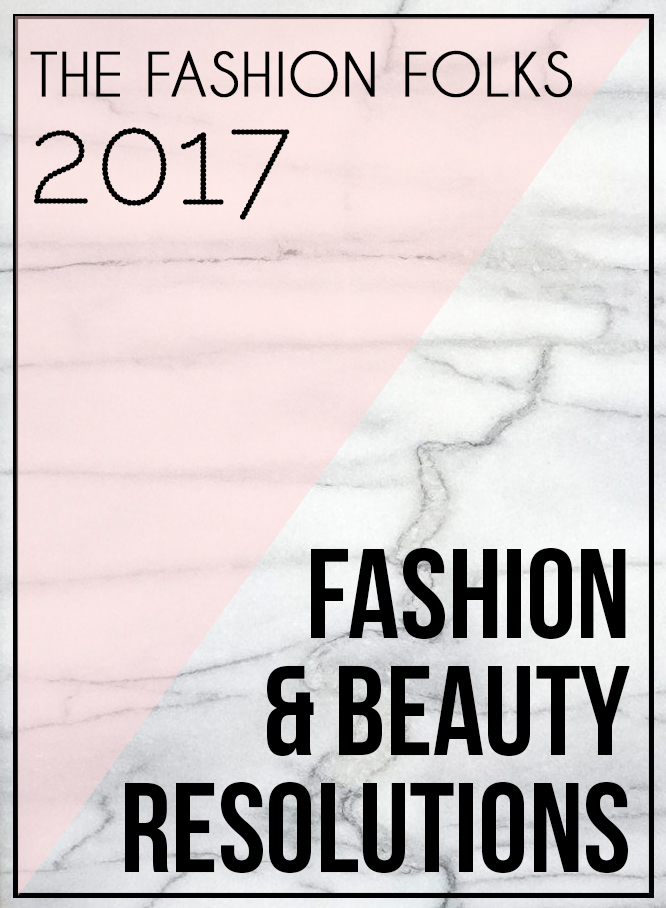 Fashion Resolutions
There are so many different resolutions one can have in a fashion context. Everything from dressing like yourself to dress more adventurous or try a new style. I've pinned down some common resolutions and linked to relating posts on the subjects. What to think about, as for any resolution, is to plan it. It's not realistic to think that it'll magically start to happen only because you want it to happen. It's about planning how it will happen and add it to your life. It can be anything from making some time to plan the outfits in advance to sit down with Pinterest every day for inspiration!
Beauty Resolutions
Same as for fashion goals, it's important to prepare for the beauty resolutions too. From trying a makeup look at home before taking it out (lol), to get yourself a good dose of inspiration. The best part about beauty resolutions are that they are often quite easy to perform and budget-friendly. It can be about small details like doing your makeup differently or wear more of orange nail polish. Whatever you set your mind to!
Folks! What fashion and beauty resolutions 2017 have you embraced/trying to embrace? And oh, have a lovely weekend! Xx
Did you like this post? Hit the share buttons below!