In the beginning of the year I wrote about some beauty goals 2020. Or more like things to think about, or things you can improve when it comes to your beauty life. As more than half of 2020 has passed, I thought it could be a good time to write a reminder! Last week I wrote a similar article on fashion goals 2020.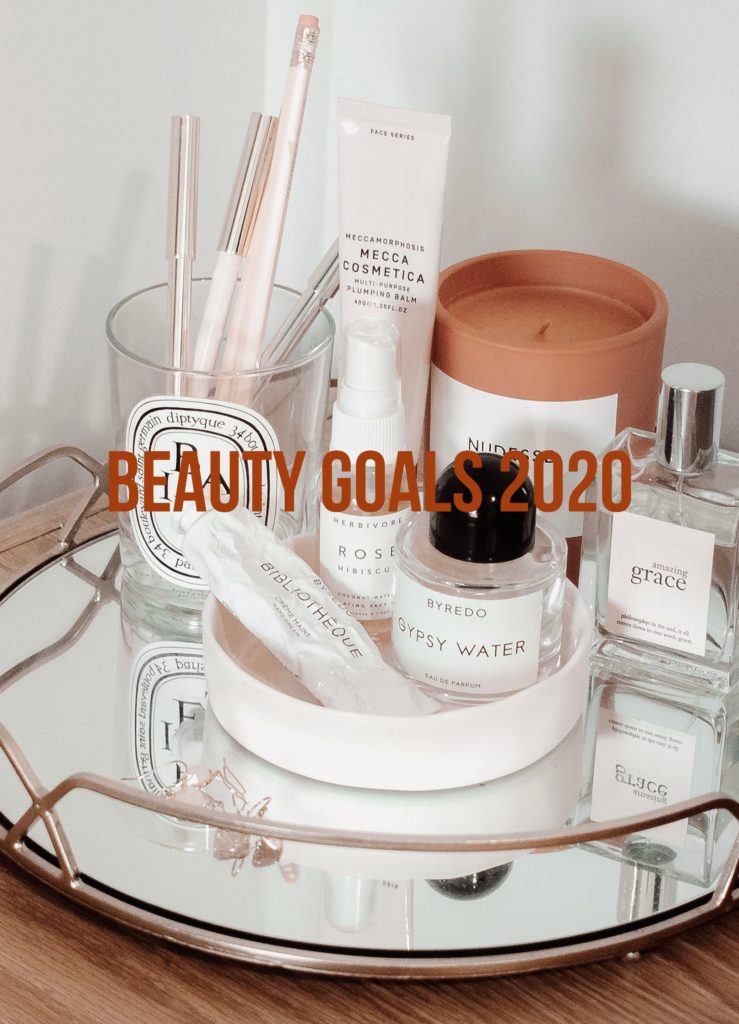 Beauty Goals 2020
Sleep
One of the resolutions I wrote about was sleep. It's so important to get enough sleep. I know it might not be the easiest thing to fit in the schedule, but the benefits are endless. With all the time spent inside or social distancing these past months, it's likely that you'll have at least some more time focusing on yourself and not running errands all the time or attending parties. Instead, read a book, watch a movie and fall asleep earlier than usual.  
Rest
Another thing I wrote about, was to let both your face and hair rest from products. As stated above, with this pandemic more people have stayed home and hopefully taken a break from all products. Of course, it's important to have a routine and doing your makeup and hair in the morning is one of them. But who says that the routine always has to include tons of products? How about washing your face, moisturize it and let it be? Or wash your hair, let it dry and keep it in a braid. Take a break!
SPF
I didn't write about SPF particularly in the beginning of the year, but as it's summer and everything, here's your reminder to use SPF whenever you're heading out on sunny and cloudy days! A good SPF will keep your skin protected from skin cancer, premature ageing and damaged skin. Choose a SPF with a high level of protection and apply a generous amount. Also, staying out of the sun when it's the most intense is also a good one! There are specific SPFs for face, which is great if you want to avoid a greasy look! Researching before purchasing is the way to go! 
Folks! What are your thoughts on these beauty goals 2020? What are your doing this year for your beauty life? Let me know in the comments below! Xx