Fashion is always changing and with each season new trends emerges. However, the cycle of trends is not definite, but can span for years. For the trends fall 2020, there are a lot of trends being recycled from past seasons and even decades. Here's a list of some recyclable trends fall 2020: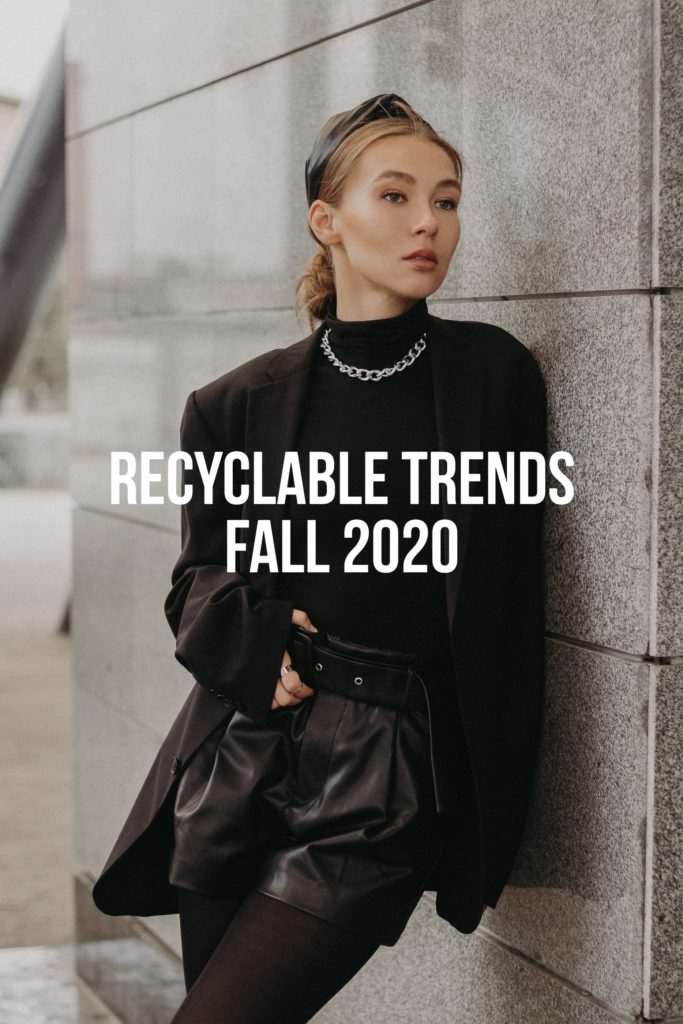 Recyclable Trends Fall 2020
Blazer
The blazer has perhaps become the most beloved wardrobe item the last years. Don't get me wrong, it's always been a key staples, but have lately worked both as jackets and, well, blazer. It's common to layer it over crop tops, transparent tops, midi dresses and floral prints. The blazer is also great for layering, like a classic shirt and blazer combination. Or if it's a chilly day, why not a sweater and blazer duo? Learn more about the blazer for fall here.
Midi Skirts
The midi skirt is another trendy item this fall. It's commonly done in silky materials, although leather is a popular material too. The midi skirts are popular to do patterned, but also with ruffles and diagonal cuts. One of the trendiest items this spring and summer has been the silk skirt. Often done in pastels. If you don't own a midi skirt, don't fret, the midi dresses are also major this upcoming season! Read more about the midi style here.
Polka Dots
The polka dot pattern made a comeback last year, like big time. The polka dots are kind of common as anything, but dresses, blouses and skirts have probably been the most common styles. The timeless style of black/white have been really popular, although pastels versions have been spotted too. Learn more about the polka dots here. 
Turtlenecks
Is it even fall if you don't wear a turtleneck? Well, not sure as it's such a great fall item. It keeps you warm, it keeps you layered and it keeps you chic. The turtlenecks have been common as dresses but also sweaters and simple tops. Great if you want to layer over a dress or under a blazer. Chunky knitted sweaters with turtlenecks are the best for this season! Here's another article on the turtleneck.
Statement Sleeves
If you own anything with statement sleeves, you definitely need to wear it this fall! The statement sleeves trend emerged way back in 2015 and is still going strong. Well, this time it's more about puffy sleeves and voluminous ones, but trumpet sleeves are still in the spotlight. Work your statement sleeves with jeans, high-waisted pants and midi skirts this fall! Learn more about the statement sleeves here and here.
Folks! What's your favorite trend of these recycable trends fall 2020? Let me know in the comments below! Xx