Continuing from Friday's article and the fashion trends of fall 2018, today is all about the makeup trends fall 2018. Don't worry, I'll pin down the hair trends, nail trends and skincare trends in several articles in the upcoming weeks. To make it easy and structured though, I thought I'd start with talking about the makeup we'll be working this fall. As I always say with makeup trends, they are not as distinct and elaborate as fashion trends can be, but they're fun however! Here are the makeup trends fall 2018: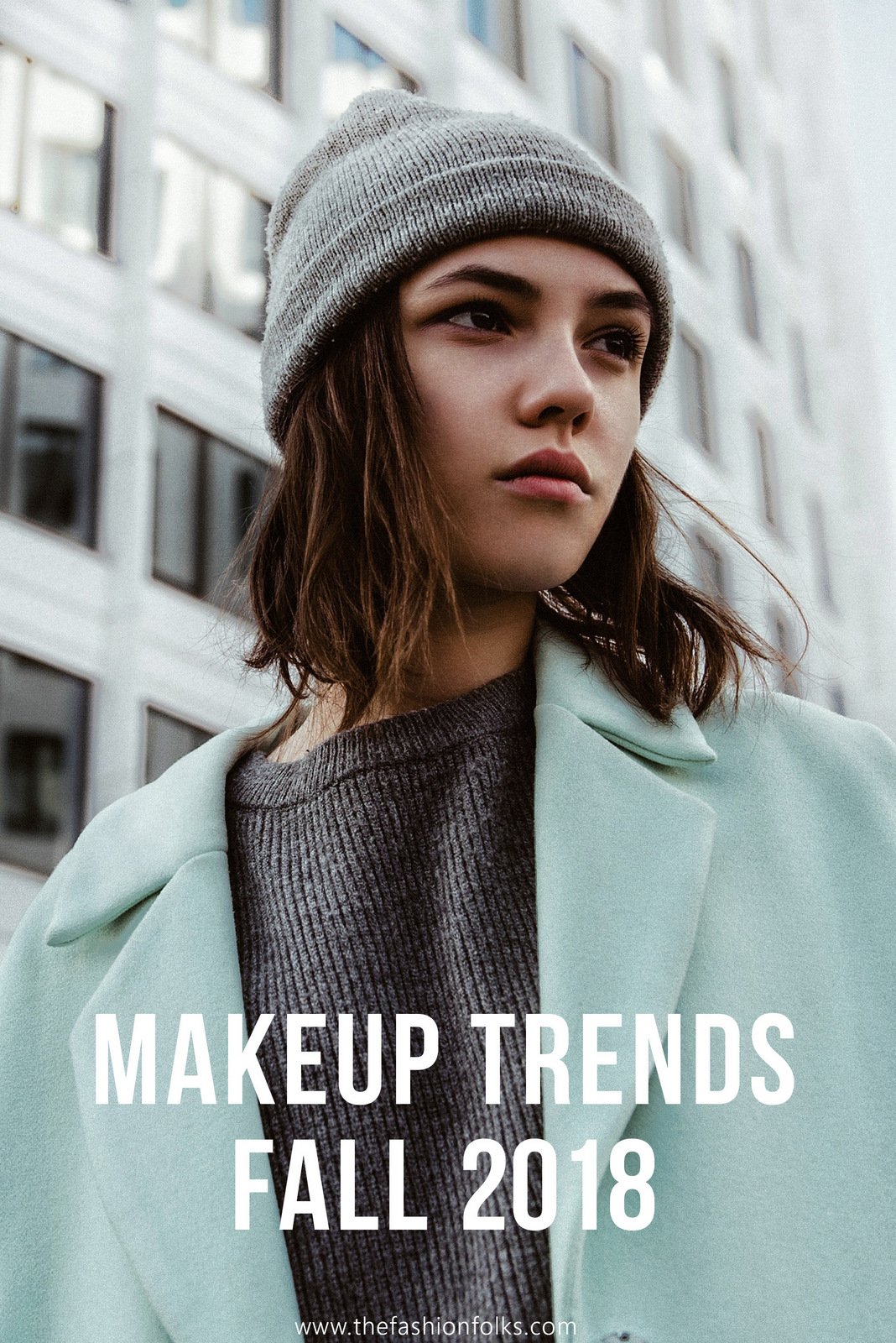 Photo by Dmitriy Ilkevich on Unsplash
Makeup Trends Fall 2018
Playful Purple
Folks! I'm telling you, purple is THE color this year. Not only for the clothes but for the makeup life as well. It was quite the go-to colors for many designers including: Halpern, Marc Jacobs, Pilotto, Anna Sui and Prada. Purple was mainly used as eyeshadow and the darker shades, like ultra violet, was rather common. I think the shades that are closest to black and grey are the most neutral and wearable ones but a bright lavender sounds rather adorable if you ask me. A lavender eyeshadow with wine red lips and you have a makeup look I'd love to work for fall! Catch this #Trendalert on purple that I wrote last week if you want some inspiration fashion-wise too!
Warm Metallics
The cold metallics, such as silver, might have been the most popular metallic for the runway when speaking of clothes but when it comes to the makeup, warm metallics as gold and copper seems to be the winner. A lot of warm colors done in the metallic style, like orange, peach or brown were used as eyeshadows this season. The classic gold was also quite the winner, adding a nice and favorable shimmer to the eyes. I think gold is a genius color to match with the rest of the fall colors, which makes it ultimate for the fashion trends fall 2018. Jill Stuart, Pamella Roland, Temperley, Ulla Johnson, Akris and Thom Browne went for the warm metallics!
Natural Minimalism
I did point out in this article that skincare and good looking skin is the most valuable currency this year in the beauty game and I think this fashion month confirmed just that. The no makeup makeup look was everywhere and I believe it's a nice contrast to the heavy, statement, makeup looks that have been trending the past seasons. Isabel Marant, Dries Van Noten, Alexander Wang, Jason Wu, Emilia Wickstead, Lanvin, Jacquemes, Saint Laurent, Balmain, Givenchy and Valentino all went for the natural minimalism. A good looking skin is key for this, or makeup products that will help you achieve the look. Some light mascara and perhaps eyeshadow, some bronzer or blush and you're good to go. I mean, it's a makeup look after all though its aim is to perfect your own features!
Folks! Which one of these makeup trends fall 2018 is your favorite and why? Let me know in the comments! Xx