So on Friday we talked about the Beauty Trends Spring 2017, so let's discuss the Fashion Trends Spring 2017! I'm pretty excited about the trends next year, not because it's anything new and fresh in specific, but it's a fun mix of wearable clothes and dreamy ones. And as always, it's up to you to decide what to incorporate in your style! Folks? Here are the fashion trends SS17: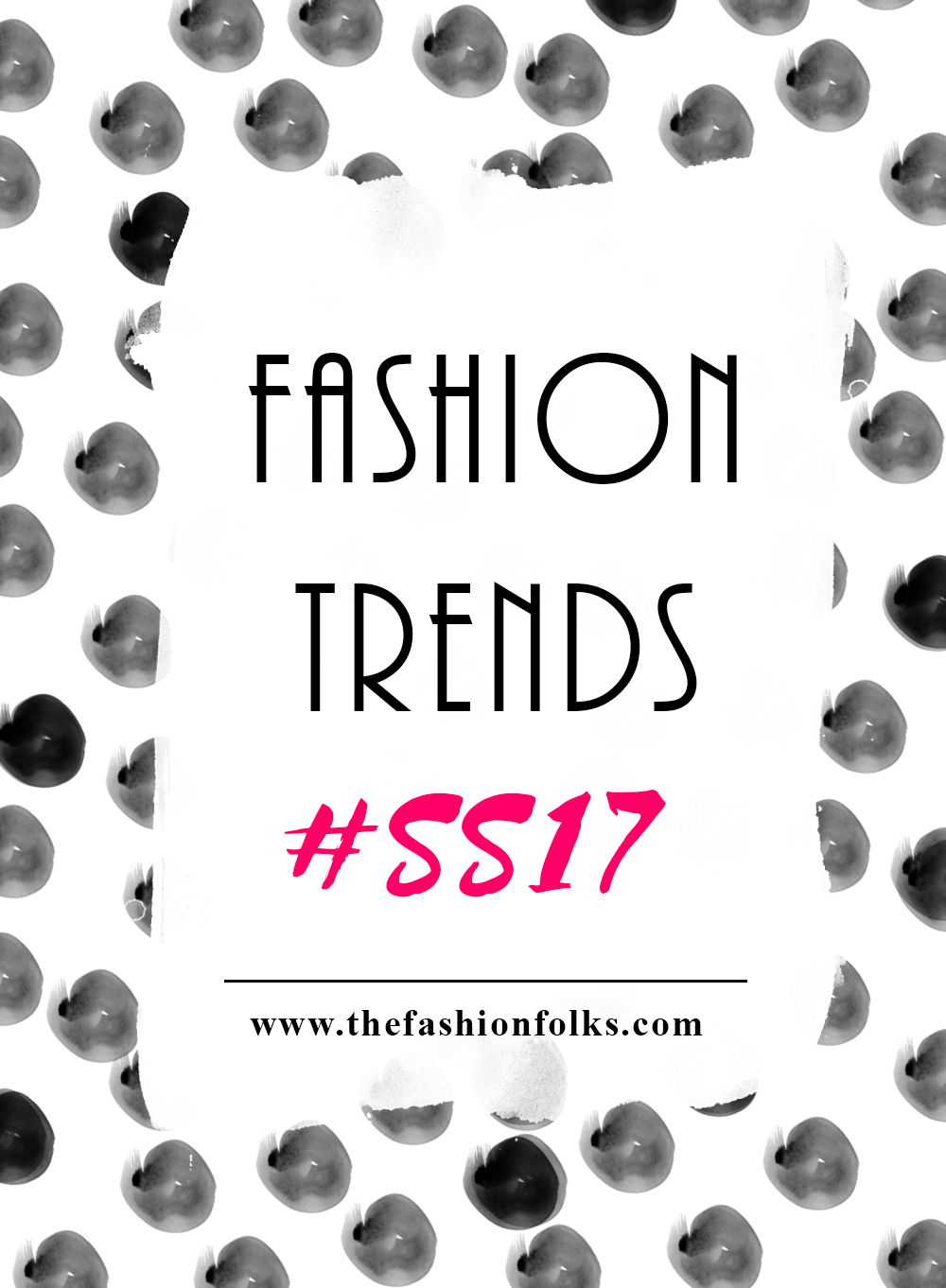 Fashion Trends Spring 2017
Stripes for life
So stripes are never out of fashion, but they do reappear in different styles every season. Next year though, there are so many different styles, so stripes in any shape is kind of stylish. I loved Proenzer Schouler's (see below) fashionable stripes and adored the classic feeling of Carolina Herrera. Using stripes is a great way of color blocking too, another trend that is growing bigger.
Florals for spring? Groundbreaking!
Aaaand florals is never out of fashion or style either. But naturally though, it's always a bit extra buzzing when it's spring/summer. This September a lot of the floral patterns embraced more is more, with eye-catching patterns for the bold one! Delpozo did them justice, so did Chloé (see below) and 3.1 Phillip Lim as well. More flowers please!
1980s Rock Life
Me talking about the 1980s is starting to get ridiculous, every week (if not every post). But guess, what, the 1980s rock life is trendy next year. We've had our fair share of oversized silhouettes and pastels, so it's time for rock. Think: leather, leo and zebra prints, studs and t-shirts with print. Vera Wang, Coach (see below) and Alexander wang embraced the rock style of the 1980s.
Pink And Yellow
So I called for pink and yellow in combination being one of the top trends this year. Read the post here. Next year though, the two colors should be separated and embraced from top to toe. A monochrome look in pink or a monochrome look in yellow? Love them both! Valentino went for all pink (see below) as well as Balenciaga and Céline. Both Lacoste and Ralph Lauren worked the yellow life.
Tees with text
I talked about Dior in the post where I summed up Paris Fashion Week. And guess what, Dior is not the only fashion house that is embracing t-shirts with text, so is House of Holland (see below)! Get yourself a chic t-shirt with a fashionable text, and work the street style life! Love the idea of doing a t-shirt with text, distressed jeans and a pair of heels! Easy but chic.
Folks, that were some of the fashion trends spring 2017! Got a favorite? Share it below in the comments!