Oh it's a big one today folks! After rain comes sunshine and after the fashion weeks comes a trend report on the fashion trends fall 2018. Kind of how it goes right?! Anyways, here's a preview of some of the fashion trends this fall and oh, catch  a summarizing article of all the weeks here!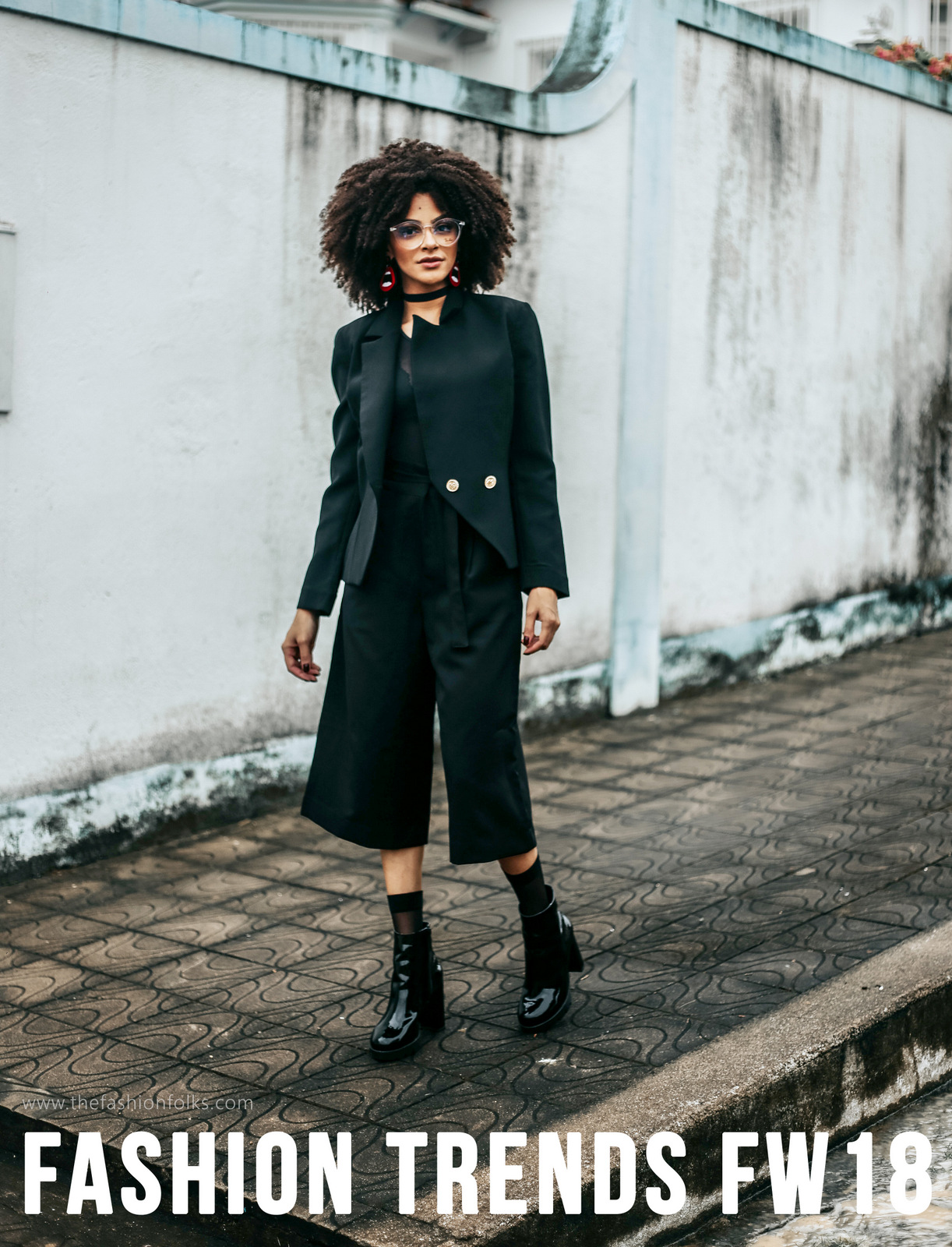 Photo by Diego Nagem on Unsplash
Fashion Trends Fall 2018
1980s Mood
If there's only one thing I'd point out that all of the fashion trends of the weeks had in common it would be the 1980s style. The decade is still going strong, if anything it feels like it's growing! NYFW went for the oversized silhouette with an emphasis on the shoulders and also the print mixing. LFW also went for the 1980s prints which PFW included too. Animal prints as in leo, zebra but also check patterns! The office style of the 1980s was also present with blazers, pantsuits and oversized coats being central for the decade. With that said, a fall of oversized check blazers and crazy 1980s prints is to be expected! Marc Jacobs, Tom Ford, Givenchy, Balmain, Michael Kors and Victoria Beckham are some designers that are in a 1980s mode!
Print Mix
One thing I thoroughly enjoyed this season was that designers dared to mix prints with one another. It was floral prints with plaid pattern, animal prints with geometric ones and so on. I think this trend reflects the 1980s in both the print way but also the maximalism fashion. Daring to go for that extra detail in order to create a chic statement. If you want to embrace this trend all you truly have to do is to go for more than one print in one look. I did a full article on how to do it in 2018 here. Bottega Veneta, Michael Kors, Anna Sui, Calvin Klein, Oscar de la Renta, Erdem, Delpozo and Mary Katrantzou all dared to mix prints!
Sportswear Fashion
It's trendy to be fit and it's trendy to look fit these days! The fashion world is not too preoccupied with showing your body though, the sportswear fall 2018 is about layers, puffy jackets, turtlenecks, warm materials and has a modern yet retro ski resort vibe written all over it. Makes sense, right? The neon colors were also included in this trend as well as knitwear, hoodies, visible socks and sneakers. Some designers that embraced the sportswear fashion includes: Prada, Sportmax, Marni, Balmain, Tom Ford, Ashley Williams and Christopher Kane!
Office Wear
Another prominent 1980s trend is the office wear  which has been in style for a few seasons and is still going strong. The office wear style includes shirts, blazers, coats, fine materials and a lot of check patterns. The 1980s office wear included a lot of intense colors and contrasts with purple, red, mint green and peach being popular. LFW did however reach for the more 90s kind of style of the office wear with the pale beige, navy blue and grey – with that said, you're fine to stay trendy either by going neutral or popping color. Roksanda, Jil Sander, Erdem, Salvatore Ferragamo, Simone Rocha and Poiret are some designers that went for the office style!
Colorful Clothes
The fall season might be more associated with neutral colors, jewel tones and earthy shades rather than intense, monochromatic and popping shades. Well, this season we are heading for the latter version of the fall fashion with colorful clothes in focus. It's hard to pin down a color that was specifically popular as it more felt like a confetti of shades. Red, blue, green, purple, pink, yellow or orange – it's up to you what colors you feel like lighting up the fall weather with. Saint Laurent, Balenciaga, Missoni, Tom Ford, Prada, Oscar de la Renta, Valentino, Marc Jacobs and Marni all decided to go for the colorful life for fall!
Folks! Which one of these fashion trends fall 2018 is your favorite? Let me know in the comments! Xx