Except learning about next season's fashion trends, the fashion weeks are always presenting some interesting beauty looks! This year we've seen an explosion of hair accessories such as barrettes, headbands and scarves, a trend that will continue next season too. As matter of fact, I'd say that in general that some of the biggest beauty trends we've seen this year will stay strong next season too. Here's some of the best beauty trends 2020: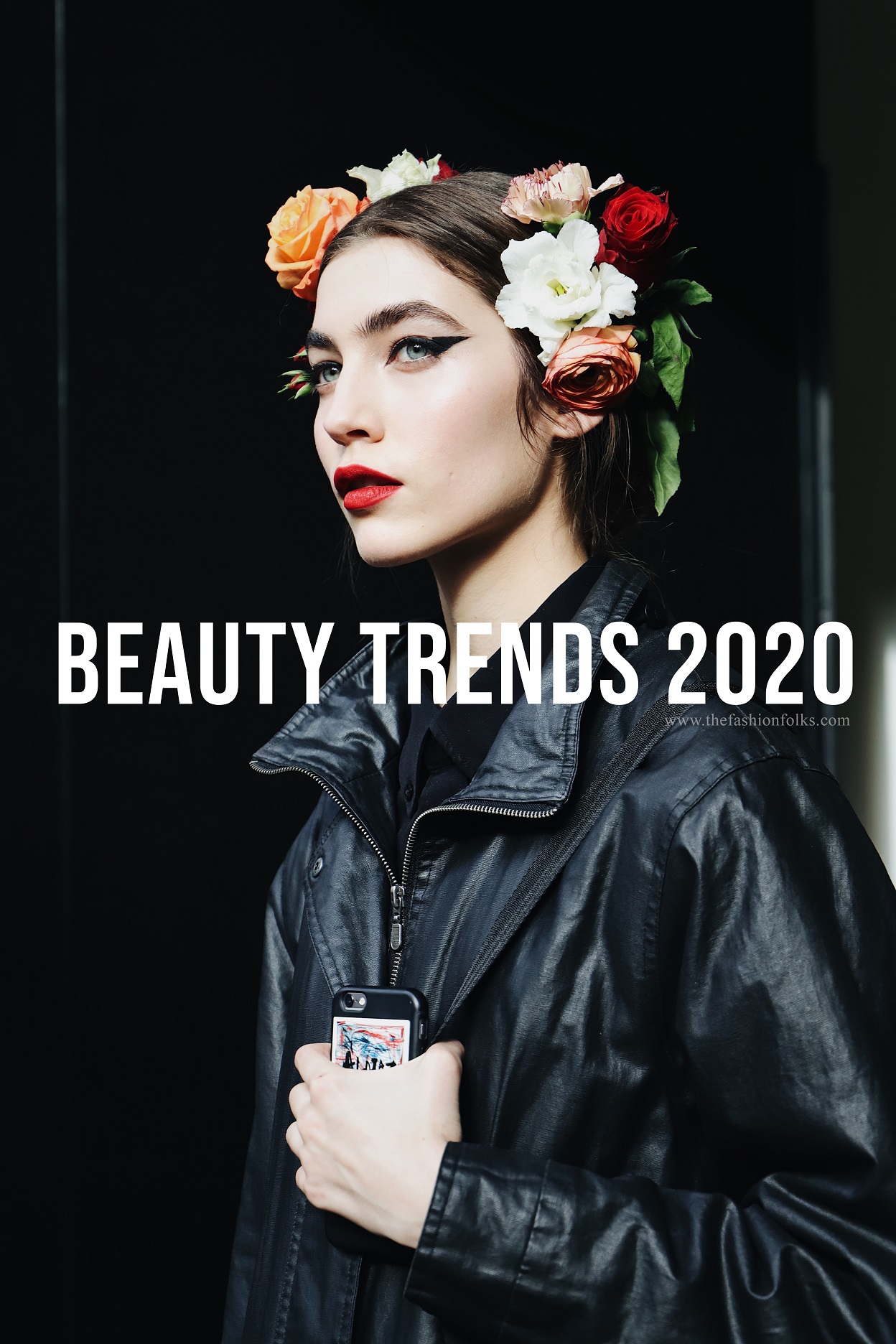 Beauty Trends 2020
Dramatic Lashes
Next season you should step up your lash game, because it's all about the dramatic lashes! Either you define them well with a good ol' mascara, or you enhance them with some (vegan) false lashes. What's great with lashes is that they make your eyes look more awake and can also intensify them. Doing your lashes with an eyeliner will dramatize your look. Don't forget to curl your lashes if you want them voluminous and separate them properly to avoid the spider leg-effect!

Glossy Lips
I feel like I've been writing about the glossy lips for quite some time now, but yes, they're still trendy. The glossy lips are still mainly done in neutral colors or fully transparent. I think this style is great for the winter season as it's a good way to keep the lips moisturized. Remember though to do a gentle lip scrub before applying so you get rid off the dead skin before application. If you're not too fond of the full glossy look, just go for a lip balm with some shine and you have a more subtle pop.

Hair Statements
As mentioned above, the hair statements are going strong next year too. Headbands, barrettes, scrunchies, scarves and hats are all in style next year. Especially headbands, scarves and scrunchies in silky materials and statement patterns/colors. For instance the leopard pattern or the check pattern. The barrettes are extra stylish with pearls and gold, whilst the beanies should be knitted and cozy. I think the hair accessories are a simple way of making your outfit more interesting and still add some function. I hope this trend is here to stay!

Defined Waterline
If you like the idea that the mascara trend will intensify your eyes, you will definitely like this one. Next year it'll be trendy to define the waterline. This makes the eyes look smaller, but also make them more intense and dramatic. It's always a good idea to go for a black waterline, but don't forget that navy blue, forest green and brown can be other fun alternatives. A dark grey is more soft than black, but still edgy. You can also go for a color close to white, like beige or bright pink if you want your eyes to look bigger!

Folks! Do you have a favorite trend from these beauty trends 2020? Let's chat in the comments below! Xx