So summer is approaching big time and there are different ways you can welcome the new season. One way of doing it, if we're talking fashion, is to summer prep your closet. Yup that's right. Summer prepping your closet is all about making sure that you're ready for the change of weather. The better prepared you are, the higher the chance that you're gonna have a fashionable summer. Here are some ideas on how to prep your summer closet 2019: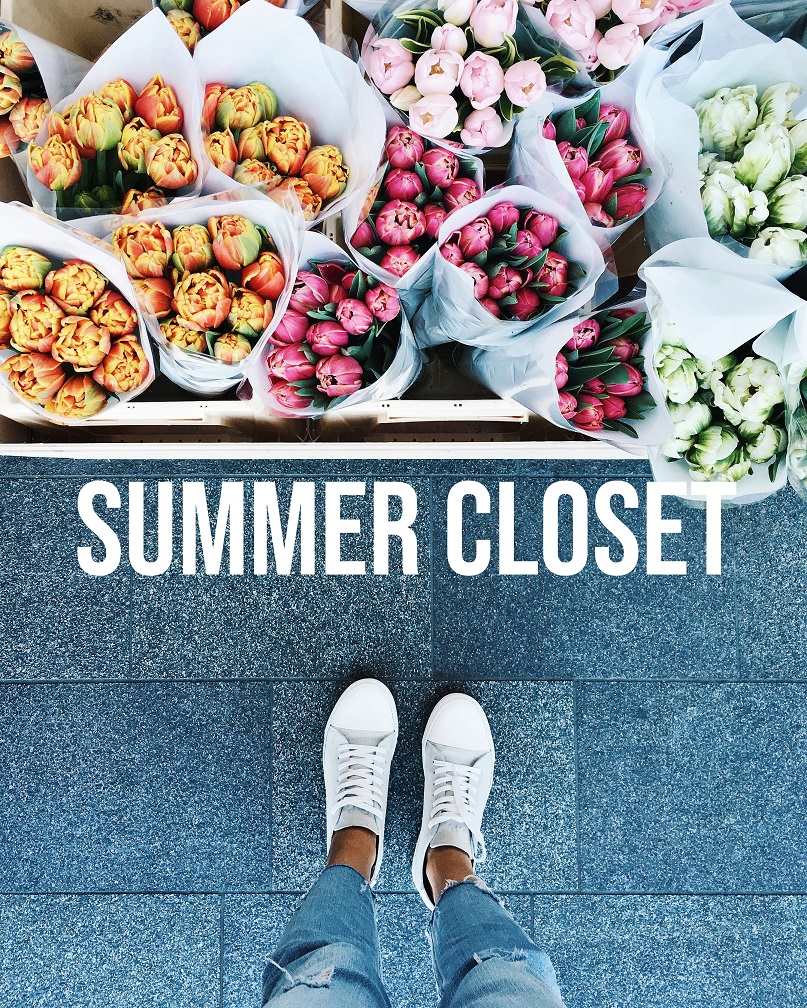 Summer Closet 2019
Organize Your Wardrobe
To start with, organize your wardrobe! Put away the old, chunky, clothes of fall and winter and bring out your summer pieces. It's not about throwing away, not at all, but store your winter clothes in the back of your closet or somewhere else that's appropriate. You need all the room to hang up your summer clothes, so it will be easy and efficient when you're getting ready in the morning. Putting your summer clothes on display will most certainly also bring you all the summer feelings. It's likely though that you might need to fix them a bit. Perhaps you need to iron some clothes if they've been folded for months, or you need to fix that button – but that's why it's great to take an afternoon and organize that closet! I'd say that you should keep some warmer clothing pieces in reach though as some colder summer days and nights definitely need some layering. But (faux) fur jackets? Gotta go!
Make Sure You're Prepared
Secondly, make sure that you're prepared for what the new season will bring. Do an inventory of your summer clothes and make sure that you have the clothing pieces you need for summer. Perhaps it's finally time to invest in a denim jacket? Or perhaps that white t-shirt has some ice cream stains you never got rid of? Well time to buy the stuff you need, so you'll have the best possibility of making the most out of your fashion summer. I'd also say that you should think through your accessories and make sure that you have wearable shoes for long walks, sunglasses with UV protection and a functional cross-body bag for vacation!
Maximize Outfit Inspiration
Finally, my favorite part of summer prepping my closet 2019 is to fill up that dose of outfit inspiration. Read more fashion books or magazines, watch inspirational Youtube-videos or scroll Pinterest for hours. Filling up that dose of inspiration is a proactive way of making sure that your summer is full of stylish, wearable, outfits. So take some time, see what clothes you have to work with and then be creative with how you can create different outfits! Read this article if you want some inspiration on how to plan your outfits in advance.
Folks! How do you prep your summer closet 2019? Let's discuss it in the comments below! Xx