As the seasons changes so should your beauty routines do as well! Different weather conditions have different impacts on your skin so naturally you should adapt after the circumstances. Folks? This is how to prepp your skin for summer!
Exfoliate
We will probably never stop gushing about exfoliating your skin! If going summer shopping is a new start (fashion-wise) for the season ahead, exfoliating is kind of the fresh start for your skin. We've written a post here about exfoliating with the tips and tricks. An addition for summer is to remember to add some extra moisturizing when you exfoliate, as the skin tends to get dry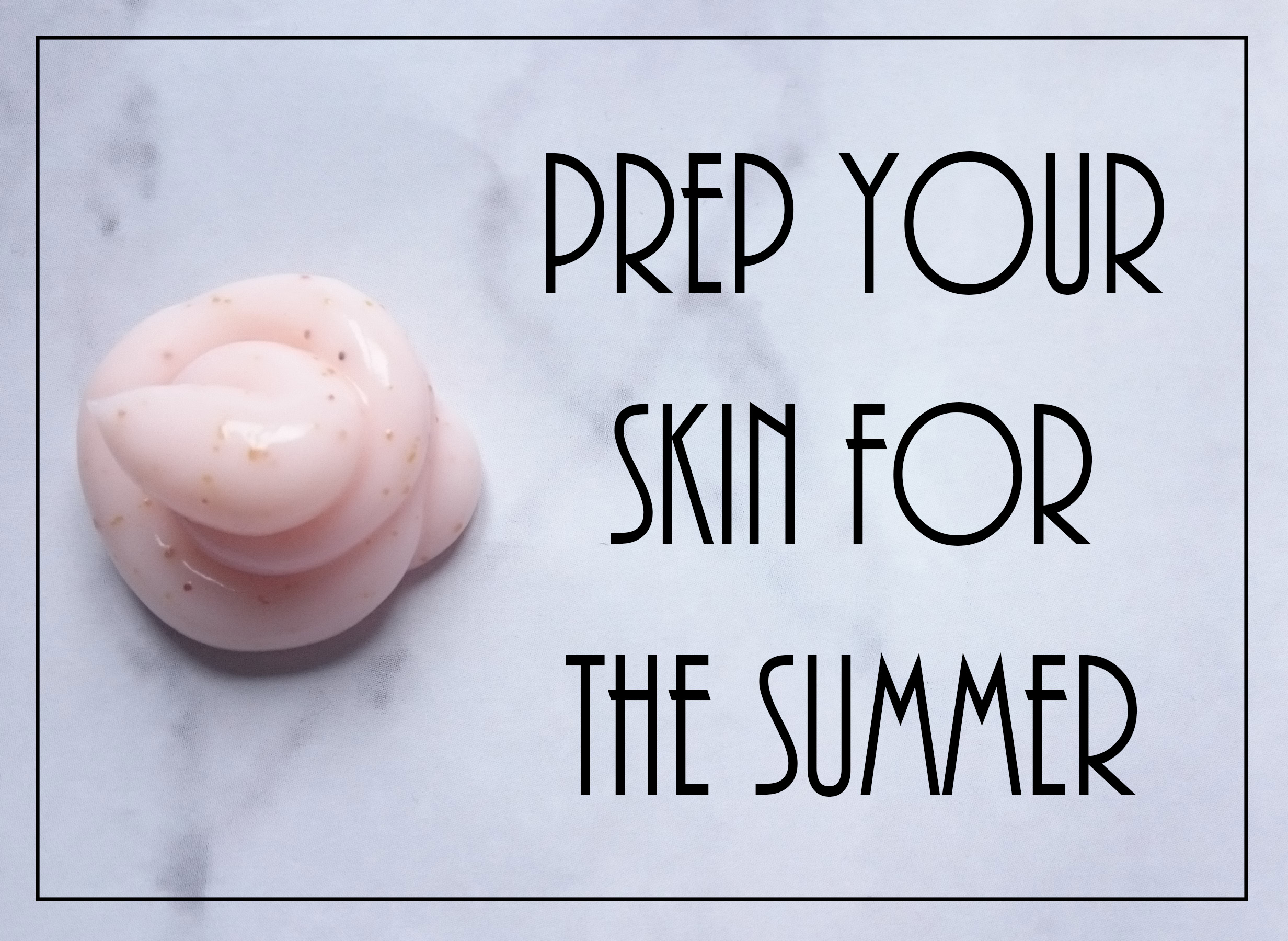 after all the water and time in the sun! How about trying the honey DIY we wrote about here?
During
Keeping your skin fresh during the summer is both essential and a golden gem for a perfect summer face. Of course staying hydrated is our top go-to on the list, not only important for your skin but also for your body as the heat is dehydrating. Also investing in a good moisturizer (perhaps coconut oil?) that's both light yet thorough, is a great one for the summer. We'll definitely be all sweaty from the heat and no need for some products to add to the sticky feeling!
To think about
And hello, let be wise here for a moment and talk about the sun and the skin. Believe it or not but how lovely a nice tan might be, it can also be a dangerous one if you don't protect yourself. Exploiting your skin in the sun without protection increases the skin's aging process, can lead to cancer and dries it out! So stay in the shadows every now and then, add the SPF in the mornings and forget the sun when it's the strongest during the day (between 11 am and 3 pm)
Folks, how do you prep your skin for summer?