I did a survey a few weeks ago (catch it here if you haven't done it already) and the majority of the answers had one thing in common; a request of more posts on sustainable development. I've done two other posts on the subject (catch them here), but I  thought I'd today dig  deeper on a subject that's close to my heart; styling. Yup, the knowledge of styling will definitely be key for the sustainable development. Here's why: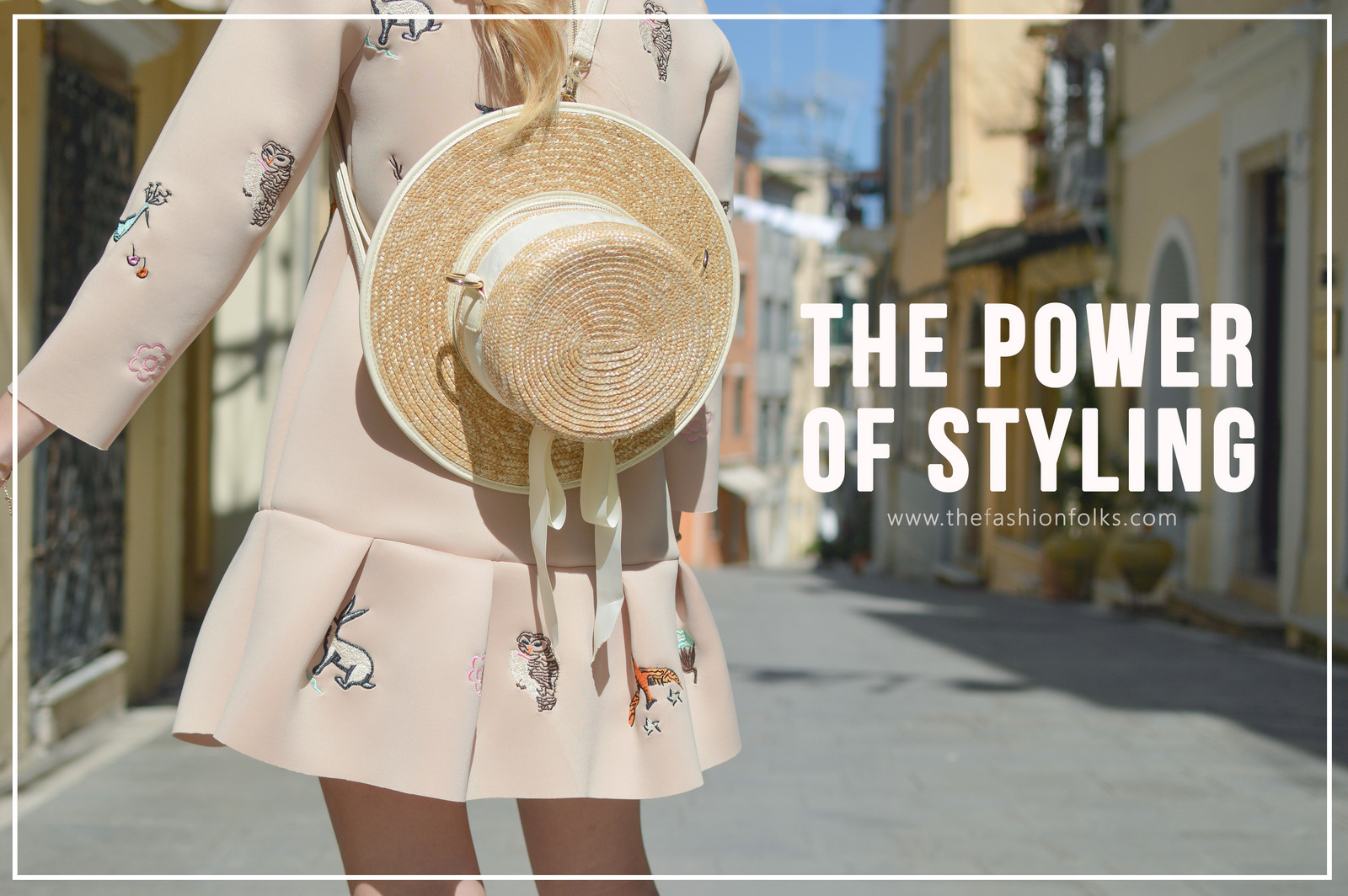 Photo by Pete Bellis on Unsplash
Why Styling?
There are, of course, several contributing facotrs to a future of sustainable development. That goes for the whole world as well as fashion. All steps that are moving towards sustainable planet is a step in the right direction. Then there are steps that are significantly better and steps that are "just" a better alternative. Compared to buying a new, eco-friendly, piece or styling a clothing piece you already have, the latter can be argued as the better alternative. The reason why is that the clothing piece has already been produced. You already own it. No need for more resources to be used, which inevitably a new clothing piece requires. Even though an eco-friendly piece is done in a sustainable way, there are still a lot of resources used.  Logically, a piece you already own is better to make the most of than to buy a new piece. If you were to buy a new one, second hand would be the better alternative as it also already would have been produced. But from a financial perspective, you'd still save money using what you already have, which leads back to styling, again.
Fashion Perspective
From a fashion perspective, the tool of styling is also the power of making something old look new. One of the driven forces behind the constant urge to buy new clothes is to look fresh, trendy and updated. One of the key principles that styling centers around is the ability to make something look interesting. Adding elements or removing elements that will change the interpretation of the piece and the outfit. That's why the wardrobe heroes are the basic clothing pieces. Basic as in clothing pieces that comes in a neutral color, style and sans details. They're easy to style in new and interesting ways as they have an anonymous appearance to begin with. That's partly why the basic clothes are so beloved, it's easy to make them look trendy and fresh as they never go out of style.
Essentially what it comes down to is that you take what you have and you make the most of it. You have a clothing piece and you style it in all ways possible that are reasonable and suits your style. That's the essence of styling and what works in favor of sustainable development.
How To Use The Styling Tool
Obviously the styling process and developing it is a never ending one. We can all contribute to teach and learn how to style smarter and style better. I do styling posts weekly (catch them here), but I could easily focus more on styling the basic pieces rather than trendy pieces solely. But in the meantime, there are things you can start with today. No one knows your wardrobe like you do, or your personal style. Here are some, very brief, tips on how to make the most out of your clothing piece. I'll do more posts on this, and touch them in the daily posts too and not only in Stories, so don't stress!
Four Ideas To Try
Style Challenge – First tips is to do a style challenge with yourself. Sit down with the clothing piece in front of your wardrobe and literally see the ways you can style the clothing piece. Try to come up with as many ideas as possible under 10 minutes and write them down. If you're focused, I can guarantee you that you'll have 20-30 outfits in mind. A beginner's tips is to start with a basic piece. Take your black blazer and see where it'll do its work!
Stylist Friend – We all have that friend that dresses better than you (or hopefully ;)). That friend can also be up for a style challenge where you give the friend the role of the stylist. Put your friend in front of your wardrobe and with a clothing piece. Let your friend come up with different outfits for you. Hopefully this person will have another perspective on your wardrobe and love those boring old clothes you're tired of. You know, give them a new light which you'll hopefully love!
Fashionista Do – Even if you might not have a fashionable friend whose style you adore, you definitely should have a style icon or two. Do a simple google search and see how your favorite fashionista has worn the clothing piece. Again, easier if you begin with a basic piece as it's most likely that your fashion icon has worn it too. This will also help you in getting closer to what you want you style to look like, which is most likely the style of the person you adore, or a version of it at least!
Expert Help – By expert help I mean the help of your favorite blogger or Pinterest or style magazines or anything similar. There's a huge information flow that is accessible 24/7 for you to take part of. Go on Pinterest and search for the clothing piece and see all the different guides that will pop up. Or hit a Youtube tutorial if you want more in-depth!
Folks! What are your thoughts on the power of styling? Do you agree with the perspective from a sustainable development point of view? How do you use the styling tools in your favor? Let's chat in the comments! Xx