Folks! Isn't it time to start this new year with an inspiring article on some popular styles 2023? Well, I think it's time indeed. Here are some trendy looks to be inspired by this year, or completely ignore if you dislike!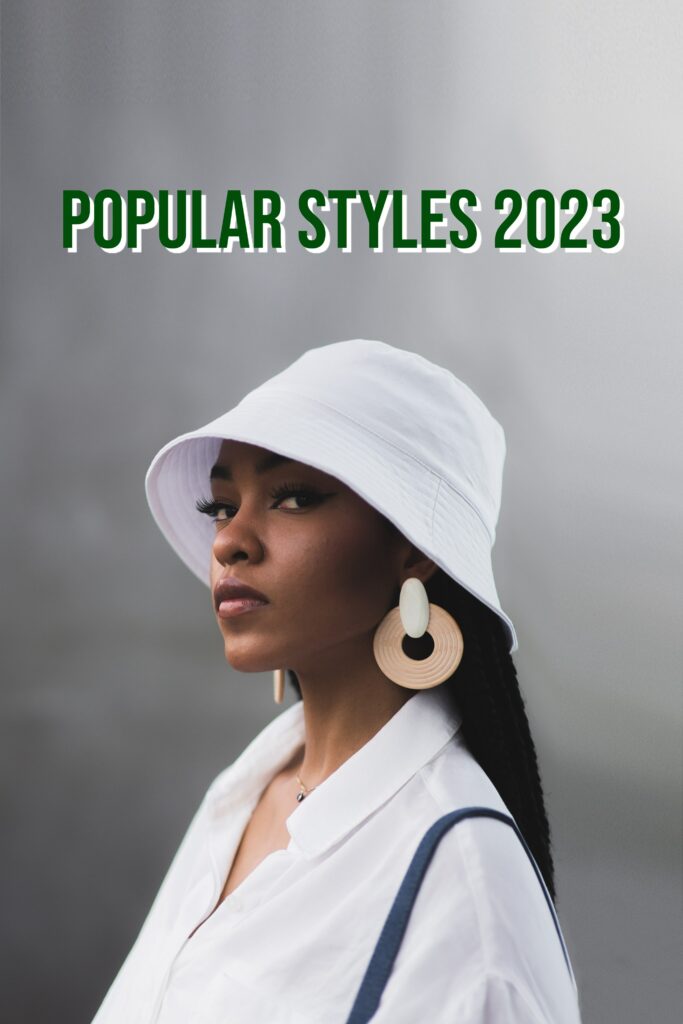 Popular Styles 2023
Colorful Minimalism
The colorful minimalism is quite the exquisite style if you ask me. It's all about letting the colors shine on their own and not mix with too many details, patterns or confusing textures. I'd say this trend is at its best when done with 2-3 colors in one outfit. For instance, a pair of green jeans with a pink sweater and some red accessories. Or why not a dove blue dress with an orange coat over? The idea is to focus on simple lines, avoid layering and let the colors do the work.
Playful 00s
I'm sure everyone by this time already have noticed the comeback of the early 00s trends. I'm talking crop tops in combination with low rise jeans etc. The playful 00s are centred to more glossy, plastic, details such as pastels, shiny materials and "cute" accessories. Like, earrings with butterflies or a big heart necklace and colorful sunglasses. Think a bit Barbie style and you sort of know where to go.
90s Supermodel
And if you don't think the playful, Barbie, style is for you – don't fret, we have the 90s supermodel look. It hass a lot of similarities with the playful 00s, but the color palette is more neutral such as beige, red wine and black. Mini skirts, short slip dresses and minimalist shoes are also important staples of this look. For instance, a mini skirt with a long sleeved top and a longer leather coat over? Yup, you got it!
Preppy School Vibe
The preppy school vibe is a style that re-emerges from time to time. Think a bit Blair Waldorf, but make her British upper class, attending a boarding school. It's all about those crispy white shirts with a checked blazer over. Or glossy knee boots paired with fitted jeans and a finely knitted sweater. Vests are also important in this look, as well as bow ties or statement collars. I'd say that some parts of this style can be traced back to the 90s look, which, obviously, is an important part of the fashion year 2023.
Folks! What are your thoughts on these popular styles 2023? Let me know in the comments below! Xx