Printed pants, aka comfies in a fashionable way, became a fashion trend a few years ago. Suddenly everyone dared to wear prints no matter which size, color or pattern. Maybe it became a sensation because it was time to add more print to fashion,  or maybe because of the comfy style of the pants? But nevertheless are we grateful for it, as it really is a great way of going comfortable and fashion at the same time. And the options are endless with pretty much all prints and patterns in the world being suitable for the clothing piece. And all those prints and patterns adding the extra fashion touch, without having to give it too much thought. Totally Genious.
So we say, pick your piece and wear it, cause' the printed pants are our piece of the week (or piece of forever maybe…)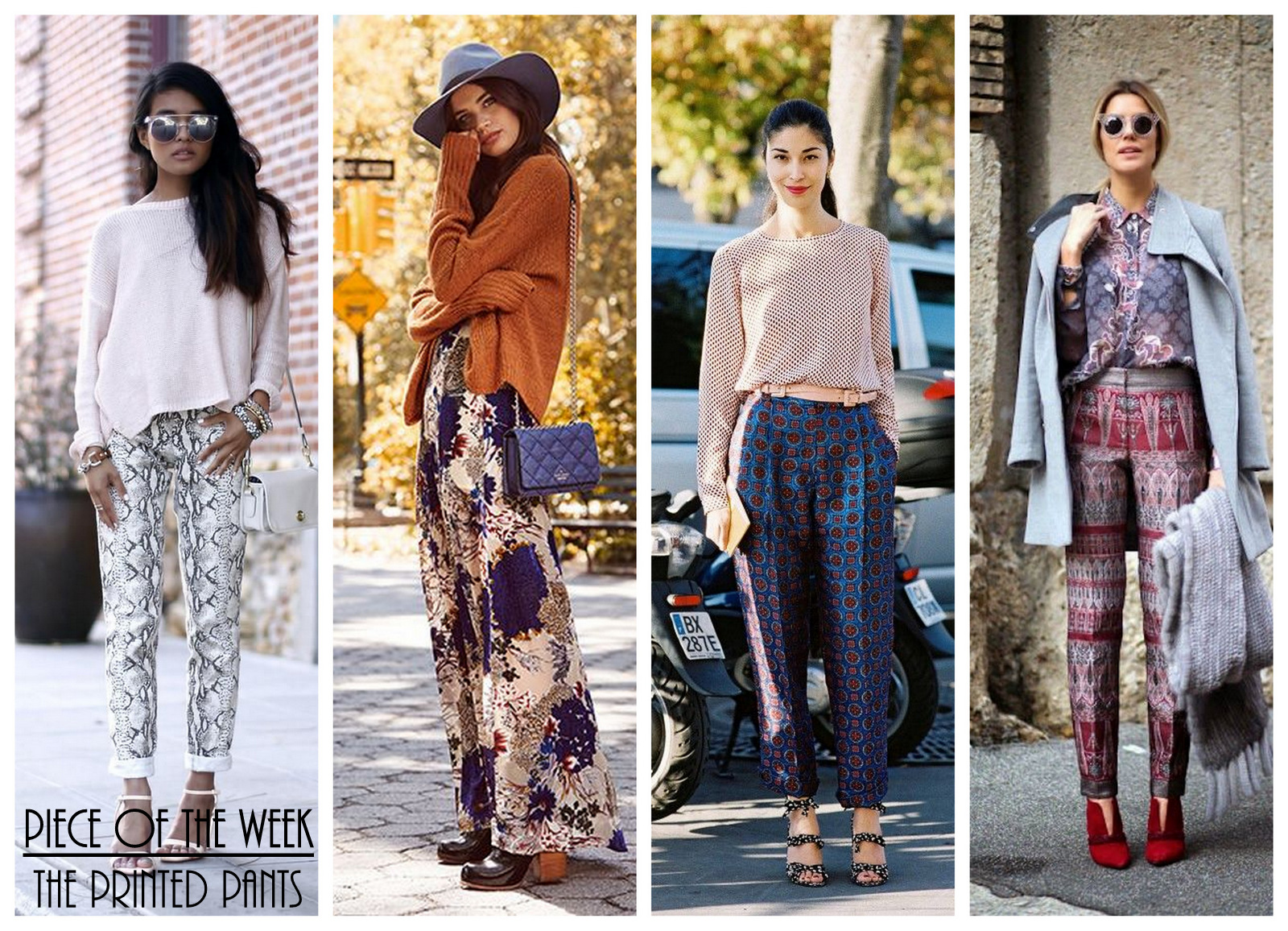 The pictures used in this post are not the property of The Fashion Folks
Sources can be found on our Pinterest.