Sorry folks for being late with this article, but I just came back from 1,5 weeks of vacation and decided to skip work/digital life completely! Now I'm back with renewed energy though and ready to bring you the last articles from the fashion weeks 😉
---
And that's a wrap on PFW September 2019! The fashion week in Paris is my favorite for many reasons. Perhaps the most obvious one is that Paris is the capital of fashion and has a long history of being so. Some of the most prominent and talented labels/designers are French and there's a reason non-french labels wants to present their collections in Paris as well. Alexander McQueen, Valentino, Balenciaga and Stella McCartney to mention some. I think this fashion week was undoubtedly the best out of the four big weeks, but I also think it was one of the best PFW in years. There were so many designers that presented trends in new shapes, contexts and designs. I already feel a need to go back and go through every single collection. With that said though, here's my best attempt at a summary of PFW September 2019: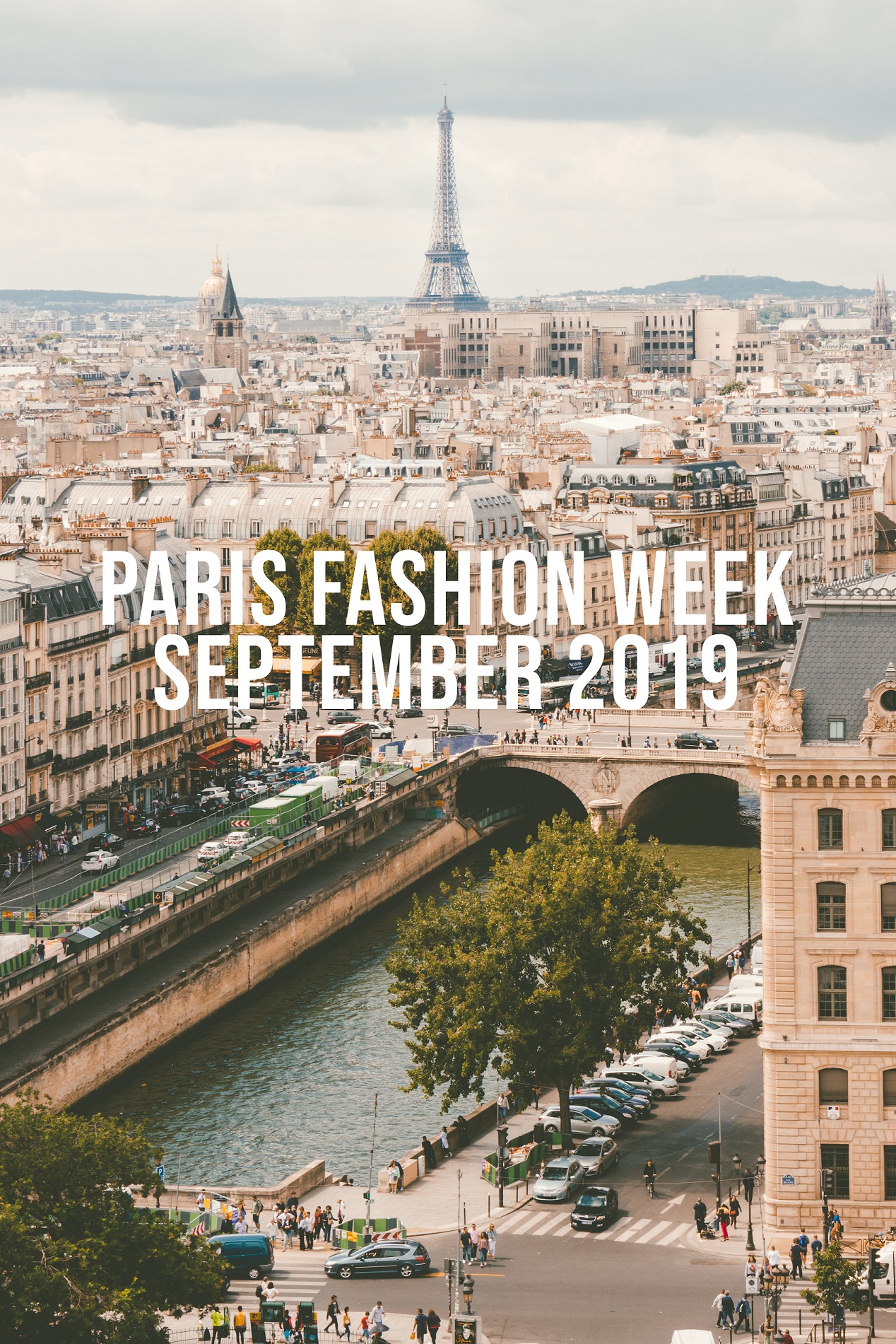 Highlights from PFW September 2019
Balmain SS20
The french brand has been in need of a renewal (if you ask me!), and the spring 2020 collection might have been a new breaking point. Balmain's normal glam of gold, sequins and party dresses was exchanged for a more mature, artsy, geometric fashion. It was vibrant colors, it was statement necklaces and it was the 1980s gone modern art. Of course the glam was still present, but the gems of the collections were looks of modern art and vibrant colors. I think the dresses with the circular hemline/necklace are really interesting. Such as this dress or this look. It's a heavy contrast to the flowy style of the fabrics. Catch the full collection here.

Hermès SS20
Much alike my adoration for Sportmax last week, I'm fond of Hermès SS20. This collection is full of stylish leather clothes mixed with more refined fabrics. I love how they've made utility wear more luxurious. The monochromatic leather looks are also genius. The color palette is magical, although it might be more typical for fall with the earthy tones. This collection is a terrific example of how classic clothing pieces smoothly can be done more interesting through stylish fabrics or statement details. Have a look at Hermès SS20 here.
Nina Ricci SS20
It's kind of bold to do a collection that is centered to volume and shape, but that's exactly what Nina Ricci SS20 is about. The collection is full of voluminous creations in unusual shapes and colors. The exaggerated collars are incredibly stylish, like this polka dot blouse and this snake print jacket. I also think the floral print is favorable, this coat and this dress are two examples of that. And hey, let's not forget the fun hats. Totally unwearable in a daily context, if we're gonna be realistic, but oh so fun with the outfits. If you know your Breakfast at Tiffany's, you'll see a resemblance to Audrey Hepburn's outfit in this scene and this outfit from Ricci's collection. So subtle, but so good! See the full collection here.
Trends from PFW
Classic LBD
Leave it to Paris fashion week to embrace the LBD fully. This iconic, timeless and reliable clothing pieces was done in several classic versions on the runway this season. We saw some shirt dresses, maxi dresses, evening gowns as well as shift dresses. The LBD was also done in fabrics of velvet, leather, suede and sheer fabrics such as mesh and organza. I'd say that many of the LBDs followed the trend of volume as well as statement sleeves – creating quite trendy version of the LBD. As I wrote yesterday, Valentino did a magical one, but designers such as Alexander McQueen, Loewe, Giambattista Valli, Dries Van Noten, Balenciaga and Stella McCartney embraced the classic clothing piece.
1970s' Eclecticism
I've been writing a lot about the 1970s fashion the past weeks, so it's not too much of a crazy guess that this might be the next it-decade after the 1980s. The designers that presented their collections in Paris, showed different versions of the 1970s fashion. We had more glam versions with sequins and Studio 54 vibes, but also a more bohemian style with paisley, leather belts, long necklaces, crochet and maxi lengths. Other designers went for a more everyday look from the 1970s with shirts, blazers, flare jeans, pantsuits and aviator sunglasses. Elie Saab, Celine, Balmain, Stella McCartney and Givenchy all went for a 1970s fashion, either fully or only through some typical 1970s details.
Golden Dresses
If the LBDs are a bit boring to you, you won't be disappointed with all the gold colored fashion that was shown on the runway. Mainly gold done in dresses, often with a voluminous silhouette and a shiny fabric. The golden dresses felt both fun but still wearable through a more minimalistic design sans details and statement details (except the gold color itself). The use of gold follows the glam style of the 1980s and the 1970s. I think it's a fun infusion in the daily life and hope we'll see more of this color next year. I mean, who says no to gold? Saint Laurent, Balenciaga, Rochas and Lutz Huelle are some designers that embraced the golden life!
Thoughts on PFW
Paris fashion week was bold this year. It was a favorable energy, it was new interpretations of the 1980s and an interesting playfulness. Many of the designers stayed close to their core aesthetic, but I think many of them successfully managed to present those elements in new ways. Valentino renewed themselves, Balmain did the same and Balenciaga also tried some new looks without loosing their main idea. I think the looks that closed the Balenciaga show were so simple but so magical. There might be a bit of a problem that PFW is a level or two above the other fashion weeks, but I think it's better to see it as an inspiration for other brands to elevate and reach the next level too. Paris has decades, or should I say centuries, of experience when it comes to fashion, tailoring, trends and lead the fashion scene. So of course there's an advantage to be in Paris and have access to some of the world's best in the industry, access to the history and the culture of the capital. But what's to be praised is that these people manage to cultivate the history and transform it to a context of the 21st Century. This season it was done exceptionally well. It was artsy, entertaining and realistic.

Folks! What are your thoughts on PFW September 2019? Let's chat in the comments below! Xx