Better late than never with this one folks! My apologies that this summary of PFW March 2019 is a week late, but nothing like a good extension of the fashion weeks! PFW was a bit all over the place but still quite centered to the 1980s fashion, fall clothes and popping colors! I think PFW did better than MFW, but maybe not as good as one can expect PFW to perform. Well, let's talk a bit more about the trends and highlights before digging deep on what PFW actually was! Catch the previous articles on the fashion weeks here.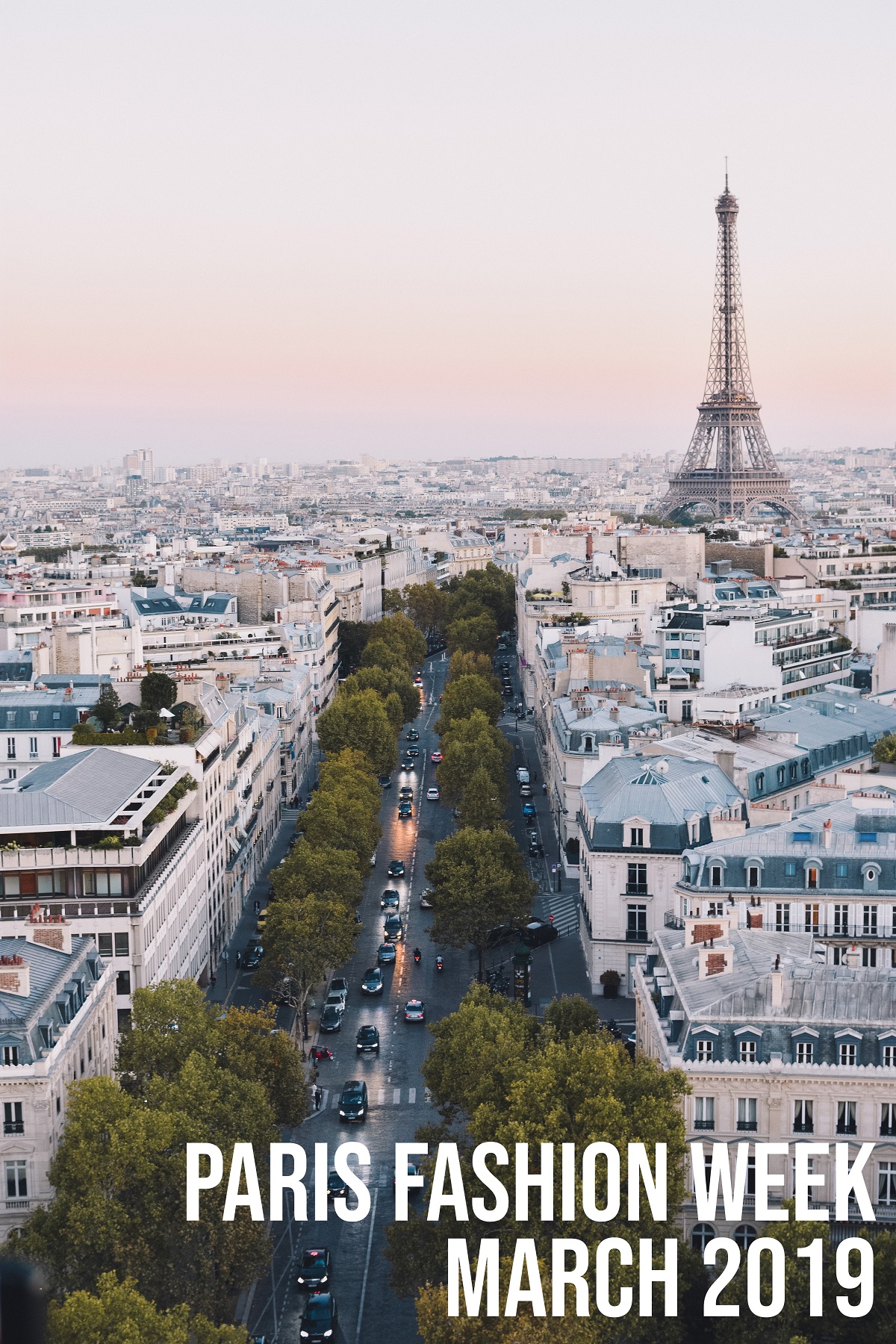 Highlights From PFW March 2019
Sacai Fall 2019
If you want to see some stylish winter fashion, Sacai fall 2019 is a must. The brand displayed several looks with typical winter clothes that were more or less deconstructed. Typical fall materials of wool, tweed and leather was done. Knitwear was also frequent and so was the case for jackets, cardigans, boots and faux fur. The shades included olive green, off white, grey, black and beige. What I like about Sacai fall 2019 is that they took wearable clothes and put them in a fashionable context with deconstructed details and contrasting materials. See the full collection here.

Karl Lagerfeld's Last Show for Chanel
Designer legend Karl Lagerfeld passed away earlier this year and Chanel fall 2019 was his final collection for the brand. Lagerfeld had been designing for Chanel since the 1980s and grown into becoming one of the most influential designers in the world. He took the Chanel legacy and brought it into the 21st century. His design might have been a bit repetitive at times, staying very close to the aesthetic of Chanel's original ideas, but it was always done with perfection and respect. I must say though that his last show for Chanel is the best one I've seen in years. I'm not only talking about the gorgeous scenery, but also about the clothes. It was more bold and youthful than what we normally get. I really appreciated the collection beyond its sentimental context. See the full collection here.

Hermès Fall 2019
If Sacai delivered a fun deconstructed fall fashion, Hermès gave all the love to the outerwear this season. Just so many stylish winter jackets and coats that were both chic on their own, but also styled very well. I love this brown look, with the leather details of the jacket. This camel colored jacket is also really pretty with the orange details. Absolutely love these oversized jackets, how comfy and how chic? Kind of an aviator style but way more impractical. Also love the shorter styles of this yellow one, this beige and this black one. Ugh, can I just have all these jackets for fall 2019? See the full collection here!

Trends From PFW March 2019
Statement Jackets
Continuing with the jackets though, Hermès wasn't the only brand delivering jackets and coats with fun details. I'd pretty much say that this will be a big trend for fall 2019! Outerwear with a bit of a statement to them. Lots of oversized pockets, details in contrasting materials, fun silhouettes, oversized collars and other style elements that adds a statement to the clothing pieces. Maybe this trend is not the best one from a sustainable perspective as outerwear is often more expensive and you're likely to grow more tired of a statement jacket compared to basic ones. That's why you usually say that you should invest in classic jackets and coats as they will be a part of your closet for a long time. Well nevertheless, if you want to elevate your fashion level, going for a black coat with exaggerated pocket might be your solution. Miu Miu, Chanel, Sacai, Stella McCartney, Givenchy, Valentino, Balenciaga, Altuzarra, Haider Ackermann and Olivier Theyskens all went for the statement jackets.

Pink Magic
We all know that there's some pretty epic magic in pink and the designers apparently know it too as pink was one of the hottest colors on the runway. Perhaps neon pink aka hot pink was the most common one, but more dove shades of pink were frequent too. The best thing about this trend, compared to the statement jackets, is that anyone can embrace this one more or less. Just add whatever pink you have and you're good to go! Alexander McQueen, Giambattista Valli, Valentino, Balenciaga, Chanel and Givenchy all went for the pink life!

Leather Boots
The boots will be everywhere this fall! Many of the designers of the major fashion weeks have done boots in one way or another. The boots have been most popular to do in leather, both regular but also patent. This sort of statement have been maximized when paired with midi clothes or shorter lengths – just so that leather will make a pop. I think the majority of people own at least one pair of leather boots, whether it's classic Chelsea boots or simple OTK! Fashion is not known to be the most practical industry, but leather boots for fall sounds more than good to me! Isabel Marant, Celine, Elie Saab, Saint Laurent and Johanna Ortiz all embraced the leather boots.

Thoughts on PFW March 2019
So what to say about PFW? Well I don't know actually. I think it was a pretty good week, but not in its usual way. PFW is normally full of fashion magic with lots of dreamy dresses, statement clothes, volume and just everything "more is more". PFW March 2019 was pretty wearable if you ask me and very focused on what the fall fashion is with its heavy materials, intense contrasts and cozy layering. I feel like the designers showing at PFW still have a major love for the 1980s, which gets a bit repetitive, but I think Louis Vuitton showed the decade in a new way. PFW was also quite colorful, with lots of monochromatic looks in bold shades of blue, red, green and yellow. Perhaps the week wasn't about fashion dreams, but fashion reality. I do think this is a good thing from a sustainable perspective as the clothes are more wearable and relatable, which can never be a bad thing. I missed the it-factor though and I honestly don't have a favorite collection that I'm obsessing about or will remember in a few years. Perhaps Chanel, but more for its whole presentation rather than the looks alone. Much alike last fashion month, I do however have a lot of individual looks that were pure perfection and I'll compile them in a seperate post next week!

Folks! What are your thoughts on PFW March 2019? Let's talk about this one in the comments, would love to hear your opinions! Xx