Okey folks, it's time to wrap up the fashion month and summarize Paris Fashion Week. Perhaps ehh, two weeks later than what I planned on doing but too late is not a thing right? Anyways, from a personal perspective Paris Fashion Week is a favorite of mine and undoubtedly the most iconic and hyped one too. Well, did it live up to its reputation this year? It most certainly did! Here's a summary of PFW March 2018: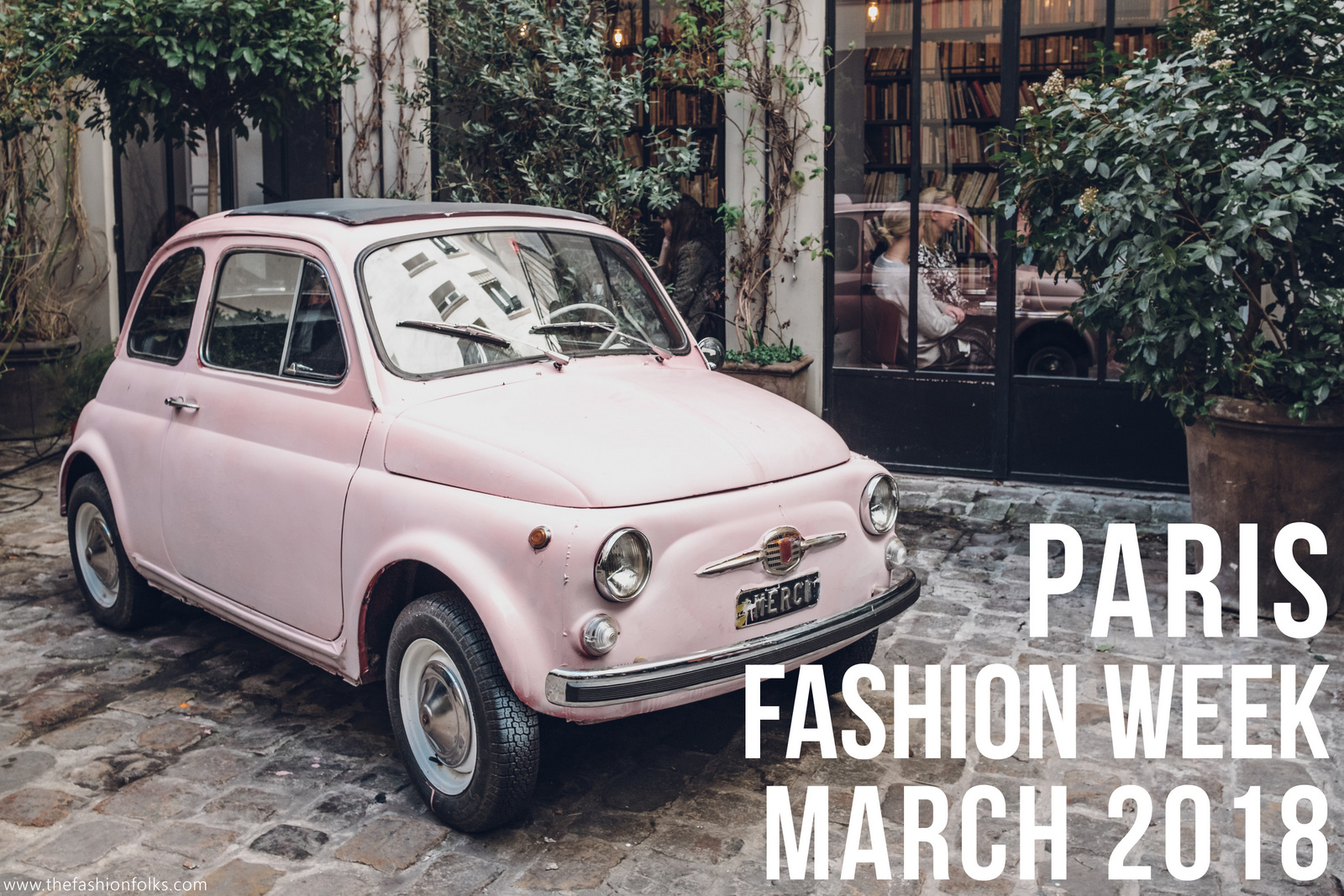 Photo by Robin Benzrihem on Unsplash
Highlights From PFW March 2018
Chanel
I'm not one of those people that's head over heels about everything Chanel produces. In fact, I think the collections are quite predictable. But I might have to change my mind as this season's runway show at Grand Palais was full of magic. Perhaps the fashion was the same old for most part, but the scenery of the forest was an act of geniusness and compensated whatever the clothes were. I do think there were some looks however that balanced the old Chanel but did so in a new and interesting way. This look is really good and this look is a modern Audrey Hepburn moment. Adore! See the whole show here.
Christian Dior
Maria Chiuri Grazia is continuing to use the platform of fashion to take a stand for feminism and fight injustice. This season's runway show was held at Musée Rodin and the inspiration for the collection were the events of 1968 in Paris, when French student (and also workers) protested against consumption, capitalism, injustice and more. The late 60s fashion is heavily present in the collection, including the plaid pattern, leather and pieces with patchwork. Hillary Clinton's famous quote "Women's rights are human rights" was included in the scenery. Catch the full collection here.
Valentino
Since Chiuri Grazia left Valentino for Dior I think Pierpaolo Piccioli has been struggling to set a new tone for the Italian brand. Well I think the search is coming to end as this season's collection felt fresh, elegant, modern and fun to watch. It was simple silhouettes, clothes with a twist, a gorgeous color scale and prints that felt unexpected for the runway. You can find the whole collection here as I'm having trouble pointing out some favorites. To force myself to pick out some looks though:  wouldn't mind this look at all, this dress is a dream, this might be the best mint green clothing piece I've ever seen and I just love this print!
Trends From PFW March 2018
1980s Mood
Yup, the shows held in the French capital was all about the 1980s mood, still. All the big designers went for the decade and some kept the time capsule intact whilst others transformed the details into a new, more contemporary look. It was everything from the silhouettes, colors, clothes, details, prints and vibes that were embraced. It was the office look, the sporty style and the functional one etc! Chanel, Miu Miu, Louis Vuitton, Saint Laurent, Givenchy, Balmain, Dries Van Noten och Balenciaga are only some major designers that went for the decade.
Layered Looks
I like that the trends we'll be seeing this fall are all kind of messy. We had the print mix from London fashion week and the crazy 1980s style from NYFW. Paris chose to focus on the layered look, including oversized scarves/blankets and lots of cardigans on top of other cardigans. Preferably oversized and in a contrasting color of texture. Sacai, Poiret, Stella McCartney, Balenciaga and Maison Margiela all went for the layered style.
Pieces of Prints
The print game is seriously a strong one as it's been dominating all the fashion weeks. The most popular prints to reach for during PFW was the check print, the florals and also the animal prints. The first one and last one are definitely two that are reflecting the current 1980s mood in the fashion world. Givenchy, Valentino, A.P.C, Giambattista Valli, Loewe, Stella McCartney and Haider Ackermann all went for pieces of prints.
Street Style PFW 2018
The street style game of Paris was strong as usual. A lot of statement colors, fashionable outfits and more art than practicality. I choose to highlight some wearable looks though, with a focus on the chic blazer trend as well as the Parisian mood (just look at the last outfit)! Here are some of my favorite looks:
Thoughts On PFW March 2018
I could honestly write two articles on PFW March 2018 as I have so many more things I'd like to bring up. Surely there was a lot of the 1980s, which I'm quite over, but I do feel like it was for most part done in an interesting way. And if I'm entertained, I'm not gonna complain – right? I think many designers with completely different styles delivered this season, everything from Alexander McQueen to Stella McCartney, Giambattista Valli, Loewe and Akris. It was a fashion celebration of colors, silhouettes and textures. Though I have to say that it's kind of what you can expect too. Paris is considered to be the fashion capital of the world so the brands that are showing here have a job to live up to the expectations and exceed them as well. It sort of creates a circle as the brands showing have a high quality, which gives PFW a high quality, which puts pressure to the brands to deliver. All this equals a week of quality! To clarify as well: I like fashion done in the artsy, fashionable and "more is more" way which makes PFW an obvious week for me to enjoy. And this year, I definitely did so!
Folks! What are your thoughts on PFW March 2018? Did you have a favorite show? Let's chat in the comments! Xx
---
Don't miss previous articles from the fashion weeks February 2018!
Brock Collection Fall 2018 – New York Fashion Week Review
New York Fashion Week February 2018 Summary
Huishan Zhang Fall 2018 – London Fashion Week Review
London Fashion Week February 2018 Summary
Alberta Ferretti – Milan Fashion Week Review
Milan Fashion Week February 2018 Summary
Rochas Fall 2018 – Paris Fashion Week Review
---