Yes we know, there's no such a thing as a perfect fall wardrobe and we haven't magically changed it now either. BUT, if we may say so, we've somewhat reached a good level of awesome in its definition. These pieces are basics, they work for every style and we kind of just stole their awesomeness and connected them to fall honestly. The perfect fall wardrobe? Well, almost at least!
The basis of a perfect fall wardrobe
The idea of a perfect fall wardrobe is knowing what your key pieces are. These are also called basics as they are there to ease your fashion game. The key pieces  work whenever and are easy to deal with. Though we love our colors and patterns, we do suggest to keep the key pieces in neutral colors. As they are more of the painting brushes than the actual painting, they are there to dress your body and not that much more. The fun part is left to accessories and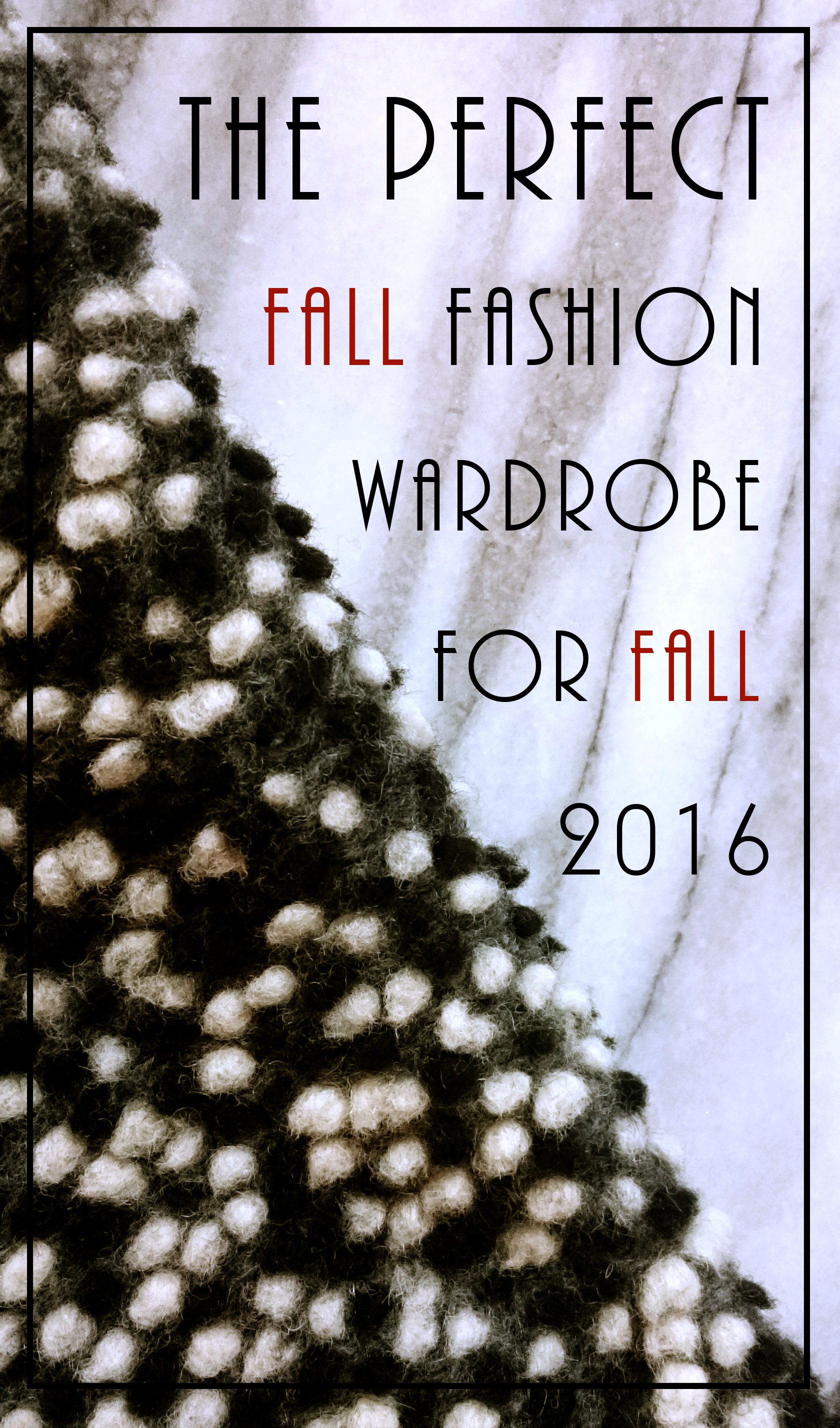 other pieces you want to keep in the spotlight. What we're trying to say is, that it's hard to have a decent fall style without some basics to rely on! And that's what the basics are for, helping you establish the perfect fall wardrobe.
The idea behind a great key piece is that it should be a neutral color, shape and style and also:
Not steal the attention

Match your style and fit you perfectly

Be easy to build an outfit with

It should work for many occasions
Knowing your key pieces
The thing about basics though is that they're highly dependent on what your style looks like. To some, a denim jacket is a key pieces whilst to others it's a statement. What your basics are comes down to your preferences of style, which often lies in the silhouette. If you like a preppy look, your key pieces are more likely to be strict in their shape, like a defining LBD.
Nevertheless though, have we tried to pin it down to five universal pieces. These ones are basic, they play a key part and they exist in so many different shapes and styles that you easily can find one for you. If you like your jackets defined, pick a coat that is defined etc. And the best part is that you also can wear just the five basics, which is perfect for days when you're running out of options. So here we go:
The Five Items You Need
Jeans
Of course a pair of jeans is a must in every sane fashion person's wardrobe (no offense). The jeans are a terrific key piece as they don't steal the attention but accentuates the piece that does. 70s jeans are perfect for the layered fall look, skinny jeans are the best combo with OTK boots and flare are funny and dorky. A pair of jeans are also rather discrete which gives you endless of options for a statement top or a layered look.  For fall 2016 in specific, we'd head for a top with statement sleeves or a piece in velvet to go with it.
Shirt
A shirt is both perfect for layers and superb with fall items such as hats and cozy cardigans. The center of attention for a shirt is the collar which can be classic, norm defying or Peter Pan if you want to head vintage doll. Of course it should be buttoned all the way up and why not add a bow or a necklace to frame the collar? For a warm and well-defined look, pull a sweater over the shirt and let the collar, the sleeves and the hemline be visisble under the sweater.
Scarf
We're not sure if you're real if you don't own a scarf by now. We can't stress enough about the difference this piece can make in your fashion life. It'll keep you warm, it can be in any shape, pattern and color and it's superb for pulling together a look. We think the scarf is a key piece as it is a great way of adding  life to the outfit by color, pattern and flow of the piece. It's also quite multifunctional as you can style it in different ways around your neck, but also tie it around your bag or why not go crazy and do it around the waist? You can take the scarf wherever you need it.
Coat
We're not all coat people but a coat for fall is chocolate and strawberries, it's fetch happening. Be specific with what sort of coat you want. Want to go modern? Pick one in a bomber jacket shape. Want to go fashionista? A midi-length is as trendy as ever. A coat adds an instant fashion level to your outfit and is great for dressing up an everyday look. As a coat is more of an investment, we suggest that you do one in a color you always can count on.
Midi Dress
We know, dress for fall is not optimal as you can't work it without the tights or socks under. But this one is a dare card for you to try. If you think about it, a midi dress is somewhat the maxi version but more useful and more suitable for everyday fashion. It creates a nice fall look with the layers of a jacket and scarf to it, and it's adorkable with socks or tights. We also love the fierce contrast of a midi dress and a pair of boots. The midi dress is key indeed!
Some final notes
If you feel like none of these pieces were for you. Don't worry, you can track down your own style game instead and see what you're missing. Follow the steps in this post, but instead of analyzing the fashion game of a fashionista, analyze your own fashion game!
Folks, we'd love to hear your idea on a perfect fall wardrobe! Have you done a post about it? Leave us a link in the comments! Happy fall folks!