We love our makeup game on point, but we do love to expand it too. Like, be inspired by the current trends, see what you readers are up to or just hanging on Pinterest for hours. Not to forget, we love to do our makeup seasonal and as fall is here, it's time it happens! Here are our ideas on perfect fall makeup.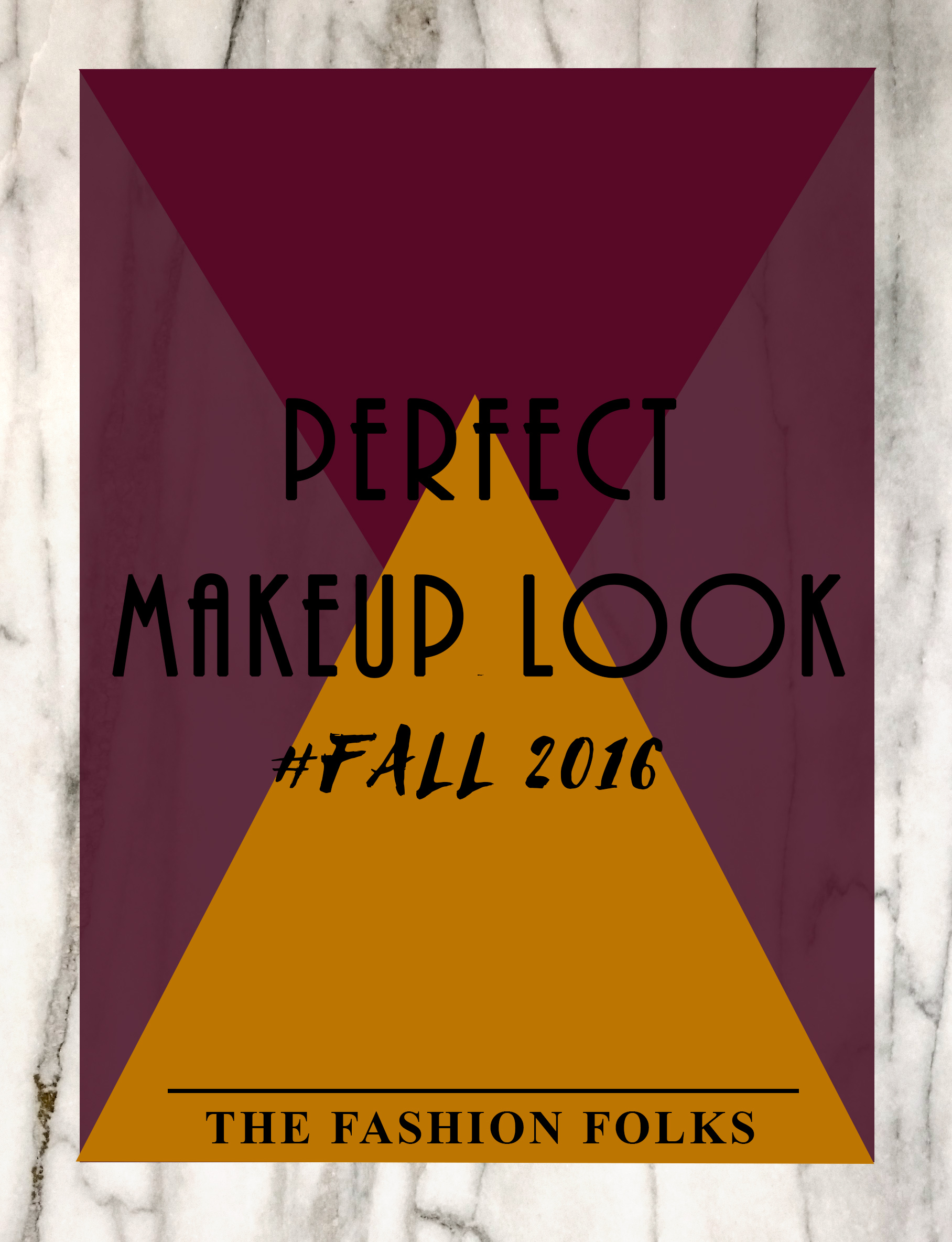 Idea behind a fall makeup look
Let's be reasonable, how many of us have time to go full makeup everyday? And how many of us would actually want to do so? When doing makeup, it often comes down to the amount of time one has and it's often not that much on a regular day. So a go to makeup look has to:
Be easy to do

Work for the daily life

Be done within the minutes
So this come downs to being wise in the choices. You probably already have a pretty good makeup routine, and you know what works and what don't. So what's the change to do in order to add fall feeling? It's about changing the colors you use! Here are our ideas:
Incorporate fall colors
We know the regular fall color palette (we'll write a post about it later) usually includes burgundy, burned orange, midnight blue and dark green (see them below). And this is where the exchange comes in, instead of doing your regular eyeshadow, do the eye look in burgundy instead. Invest in a purple liner, a mascara in burgundy or a bold lipstick! Instead of your smokey eye makeup look in smoking black, do it in midnight blue instead! Pick a color that works for you and do it instead of your regular ones!

Go for jewel tones
We're fully aware of the fact that luxurious tones as jewels, are not for the everyday life. But what is a post of The Fashion Folks if not one that at least some boundaries are pushed? Jewel tones are same as the regular fall colors, the only difference is that they are shiny and a bit metallic. For an everyday look we suggest doing an eye color with some shimmer, same as for blush or highlighter. Concentrating on the small parts that is! Adding some subtle sparkle into your life, as fall skin can look quite dull, is just that way to go about it!
Pro-tips:
Just a final reminder. As we're talking about colors that are quite intense, we're keen on keeping it less is more. That means that one part of color intensity is a good balance. We do love though to match eye shadow with lips, but if you're unsure, go for one focus area! 
And that's a wrap on a perfect fall makeup look! What are your essentials in your fall makeup game?