This week's Stories is a a good ol' #throwback. Focus? On the late fashion designer Paul Poiret and his impact on the early 20th century fashion!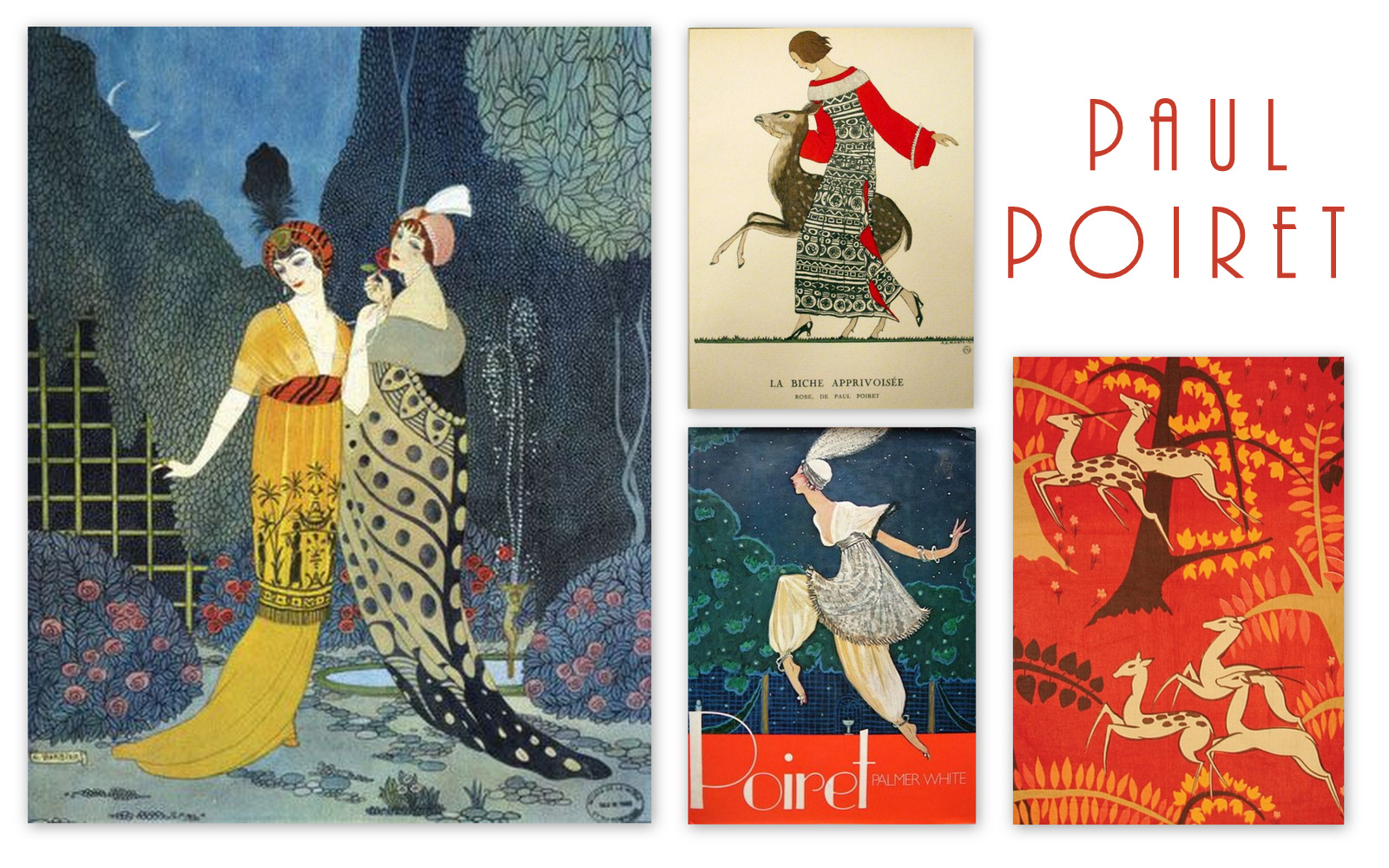 Paul Poiret
Paul Poiret (1879 – 1944) was a french fashion designer and more or less introduced fashion as we know it today. He was first with runway shows, collections, perfumes and created the whole concept of a fashion house. If you think this sounds pretentious, he also called himself the king of fashion, which kind of tells it all. What's to be noted though, is that he worked for the world's first haute couture designer, Charles Worth, but was told that his designs were too much.  Yup, Poiret had some real fashion confidence!
A new fashion
Not only was he a true entrepreneur, he would rewrite the fashion history when he in 1908 presented his oriental collection. A new type of fashion was introduced with patterns and colors influenced by East Asia. Poiret also created a new silhouette, which liberated women from their corsets. The new silhouettes came from Poiret's lack of sewing skills. He cut and measured the clothes directly after the model instead of sewing after a pattern, the result became a new type of draping. This way of creating clothes gave the new silhouettes. With the flowy silhouettes, he also made sultana skirts, tunics and harem pants (which is kind of mad as this was a 100 years ago). He simply made fashion a party and defied the societal limits.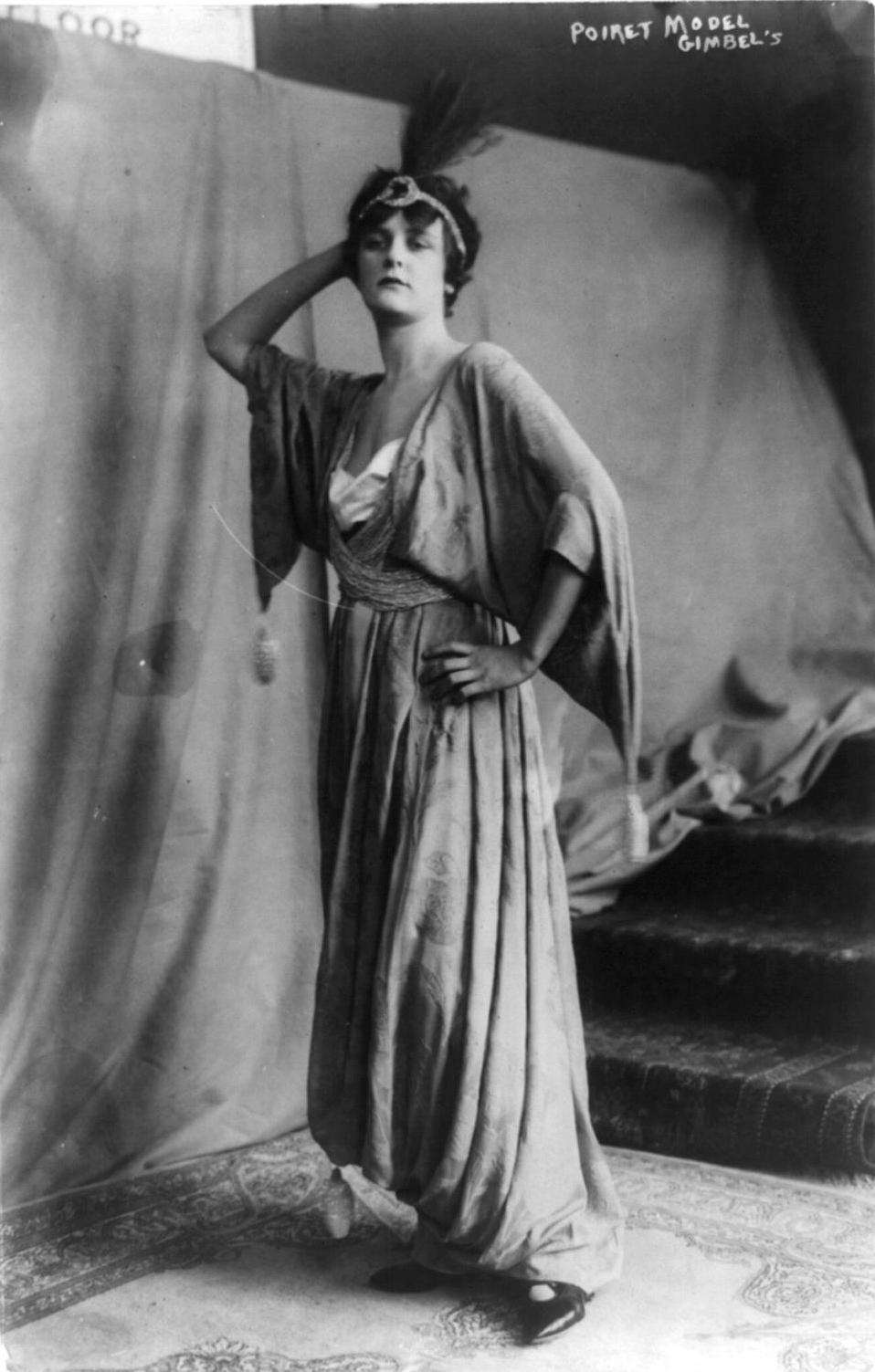 The evolution of fashion
Paul Poiret represented the new century and stood for modern clothes, innovative thinking and a new way of life for many women. The latter coming in a perfect timing as the previous fashion period was the Edwardian, where corsets were central in the creating of a perfect S-silhouette. Loose clothes was thereby more than welcome. Poiret's new silhouette also partly made the way for the fashion of the 1920s, with loose clothing pieces and a liberal fashion (compared to the societal norms).
Late life of Poiret
Poiret kept on making extravagant clothes, clothes that existed somewhere between vision and wearable, and his designs were more than welcome in the fashion world. He had to leave his fashion house for WWI and when the war was over he returned to a fashion house that was on the edge of bankruptcy. The fashion world after the war had a more practical and "realistic" view on clothes. Poiret with his visions of a rich fashion did no longer fit the image of reality. The war had brought practical clothes that filled their function, a fashion that was the opposite of Poiret's. His clothes were sold highly reduced in 1929 and Poiret died 1944, more or less forgotten. Today though, he is considered to be one of the most genius and creative fashion designers that's ever existed. A legacy worthy of one who saw himself as a fashion king!
Folks, that's a wrap on Poiret! For more on the work and aftermath of the fine designer, read the 20th century fashion history here! Xx