Folks! Is there a better time for a pamper session 2021 than now? Don't think so! Nothing like cozying up at home with a pamper session and take a break from all things holiday stress. Here's how the perfect pamper session goes according to moi! And disclosure: of course it's not perfect, but create a routine that works for you.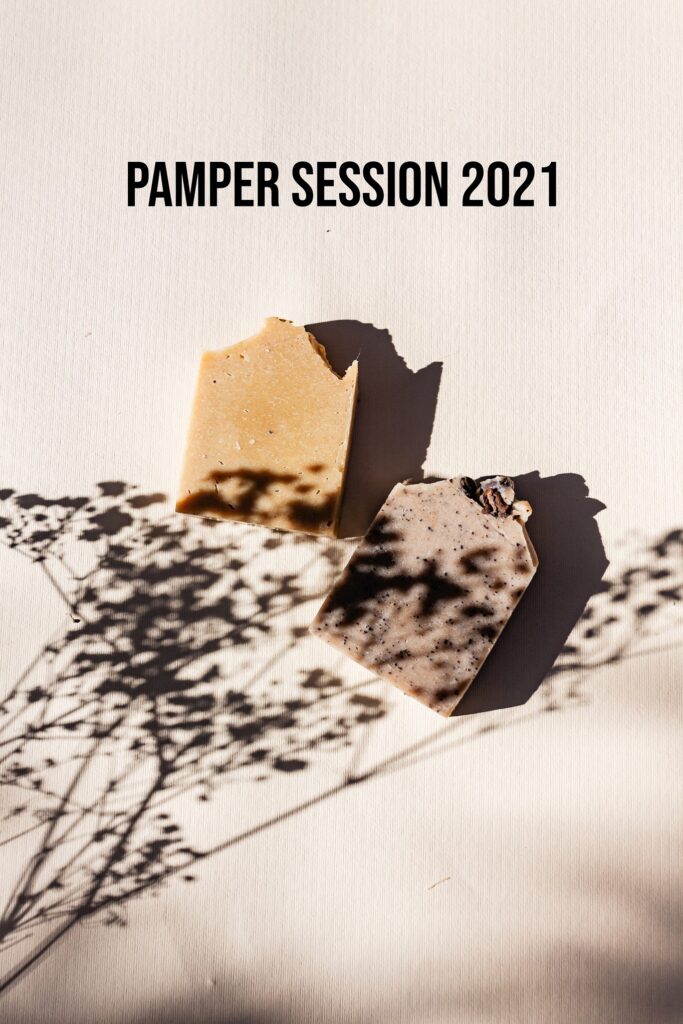 Pamper Session 2021
1. Shower
So the first thing is to start in the shower. Do your regular shower routine but remember to also do a nice body scrub! Also end the shower by adding a hair mask that you're gonna leave in. Keep your hair in the meantime wrapped in a towel or why not a shower cap? As soon as you're out of the shower, and already have cleaned your face etc, go for a face mask!
2. Caring
While waiting for the hair mask and face mask to do their thing, I take care of my nails. I put on a series or I start a movie while I do this. Off with the old nail polish and on with the new! Once I'm done, it's often time to remove the face mask and the hair mask. Maybe I shouldn't do this, but once I've rinsed off the hair mask I often go for a leave in conditioner to give my hair that extra nurture.
3. Refreshed!
After I've showered, done some extra skin- and haircare, I return to the series/movies but with candles, tea and chocolate this time. If I feel extra, I might do a design on my nails like a fun French style or a polka dot pattern. But this rarely happens. As I write this though, I definitely think it's a good idea. 
Folks! How about a beauty pamper session soon? You deserve it!! And tell me all about your perfect pamper session too! Xx