There's nothing like some good ol' fashion tips and especially not when they are for a specific season. What signifies fashion tips for summer is that they are all about that simple, yet stylish look. No one wants to go around with layers of clothes nor accessories and there's no need to either. Here are some quick fashion outfit tips  summer 2018: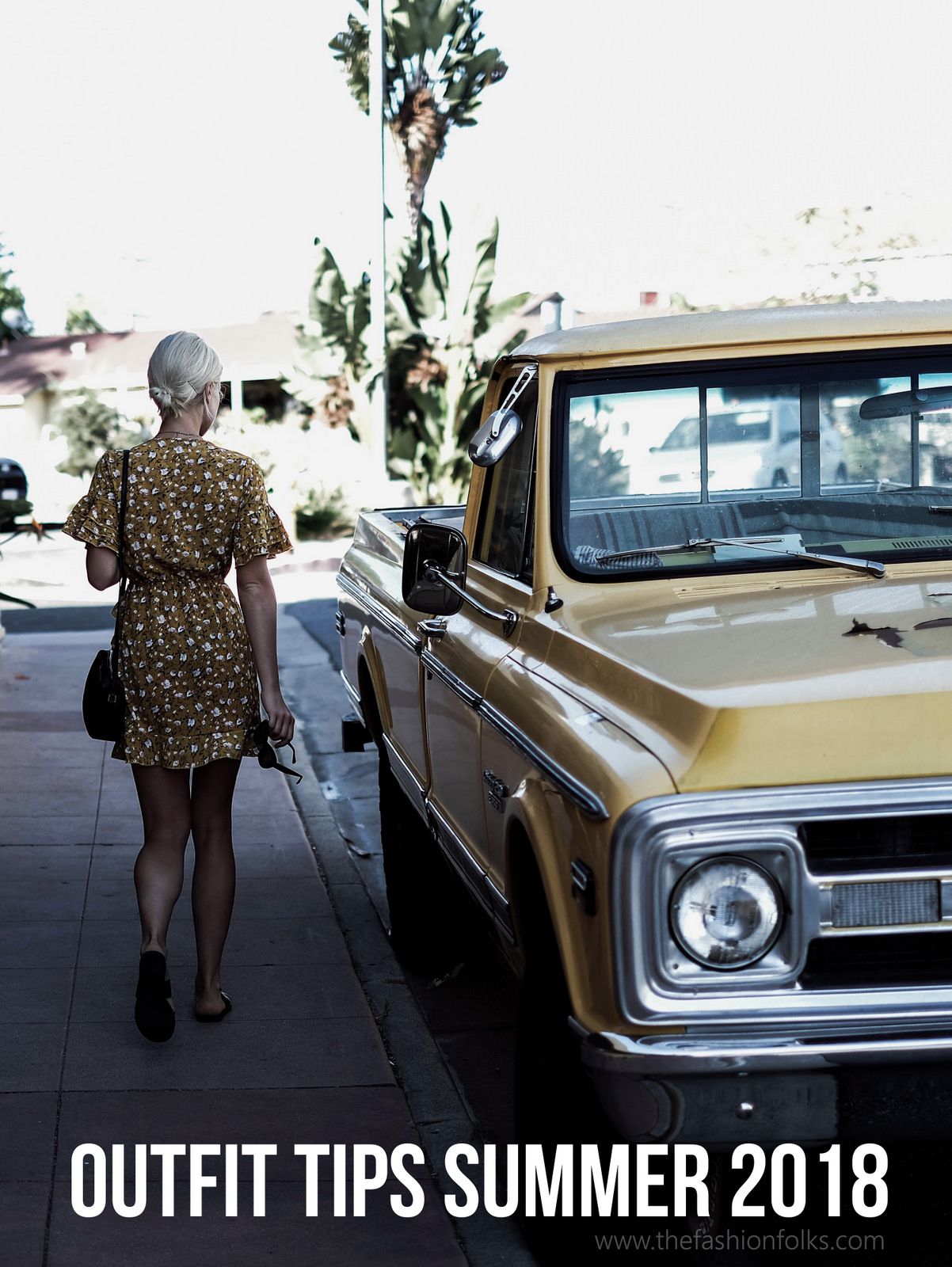 Outfit Tips Summer 2018
Practical Playsuits
If you love dresses for summer, the playsuits are not far from. If anything, they work in the same way but are more practical with the pant-style (which makes them perfect on more active days)! Another thing about the playsuits is that they require little styling and are an easy choice on days you're feeling lazy or you're in a hurry. A colorful one will give you all the summer vibes whilst a neutral one might be easier to match with other clothing pieces.
Focus on Simple Statements
The saying that 'it's all about the details' couldn't be more true for the summer fashion. Focusing on the small details can help your summer outfit look more exciting, yet not compromise on the casual style. Focusing on the simple statements is about painting your nails in a rich color, adding a nice pair of earrings, a scarf around your head or some shoes that will elevate your outfit. Skip the statement necklace, belt, bag and so on!
Layer With Light Materials
Layering is normally associated with fall, and rightfully so, but layering with  materials can be done for summer too. The trick is to layer with light materials, such as a kimono, a vest or a nice shirt. Adding a light layer to your outfit can be favorable if you need to protect your skin, it's a bit chilly or you just want your outfit to be more dynamic. A shirt in specific can be fun to layer over a dress as you can button it up and tie it around your waist and create a skirt-effect!
Stick to One Color
As you wear less clothes during summer it can be more difficult to create an interesting outfit, that's why you should put more focus into the prints/colors of your outfit. If you stick to one color you'll create a fun monochromatic effect that definitely will elevate your outfit. It doesn't even have to be the exact color but can be different shades of the same one. For instance, a light blue shirt and navy blue shorts!
Swimsuit as a Body
So many have already talked about this hack but it's a good one. A way to expand your wardrobe is to multi-use your clothes and going for your swimsuit as a body is one way to do it. Wear your swimsuit as normal but add a pair of pants or a skirt to make an outfit out of it! Even more practical during summer if you're heading to the beach.
Time to Try Sheer Materials
If you're curious about trying more sheer materials, the summer months will be your time to do so. You can easily wear a bralette or a simple cami dress under your sheer blouse/dress and it won't be too cold to work it. Sheer materials adds a nice shimmery effect which is a fun one to play around with and mix with different materials, such as (faux) leather or patent leather!
Folks! Which one of these outfit tips summer 2018 is your favorite? Let me know in the comments!