I know I'm specific with these posts, but isn't that the very idea of being all nerdy about a subject? I think so indeed! For today's article I thought I'd give some specific outfit and makeup combinations summer 2018. And also, perhaps push the wearability a bit!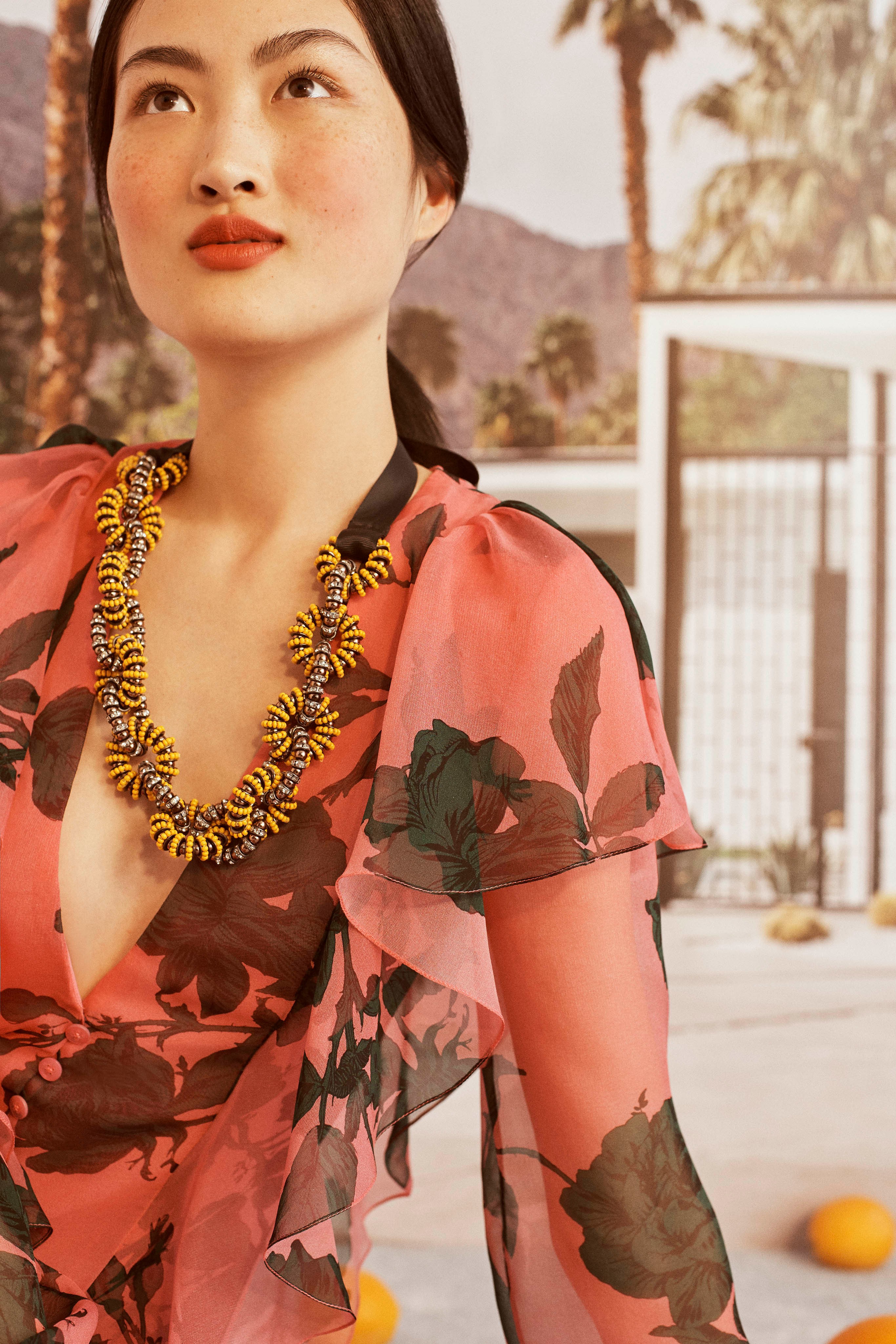 Courtsey of Carolina Herrera | Resort 2019
Makeup Combinations Summer 2018
Orange Lips With Yellow
Okey so people are often not too keen on the idea of mixing orange and yellow but if you think citrus fruits, you'll realize that they work pretty well together. Same vibe, same style! So orange lips with yellow is definitely a match. It's fresh, it's summer and it's something else than your regular combinations. I think a brighter yellow and a darker orange works well together, though you're kind of free to reach for whatever shades you prefer. A baby yellow and an orange close to red might be the best alternative for a beginner!
Bronzy Makeup With Olive Green
Ugh, a combination that always have had a special place in my heart is the one of bronzer and olive green. Both the colors are right up my alley being brunette and having green eyes! So that's why I know I always can rely on this combo as it always works. Go for that bronzer for cheeks and perhaps eyes and choose an olive green dress/top/scarf. It's fresh, it's a bit metallic and it's also quite neutral!
Red Lips With Lavender
Gosh, will I ever shut up with this combo? Probably not! But a bold red with a bright purple is a must if you want to try what's trendy at the moment. The dove look of the purple is fashionably intensified with the magnetic red and who doesn't want to try that? Go for your regular red lipstick (if you don't have one you need to get one for sure) and anything lavender. Perhaps a sheer blouse or a dress of ruffles?
Folks! Which one of these outfit and makeup combinations summer 2018 will you try? Let me know in the comments! Xx