So the outfit hacks summer 2019 are another way of describing of simple, trendy, wearable, styling tips. I guess I love fashion hacks because it's such a simple way of improving your style and yet be time efficient. What's also great about the summer hacks I've listed below, are that they're quite trendy in one way or another, making them ultimate if you want to try something new. These are some of my favorite summer hacks I do atm: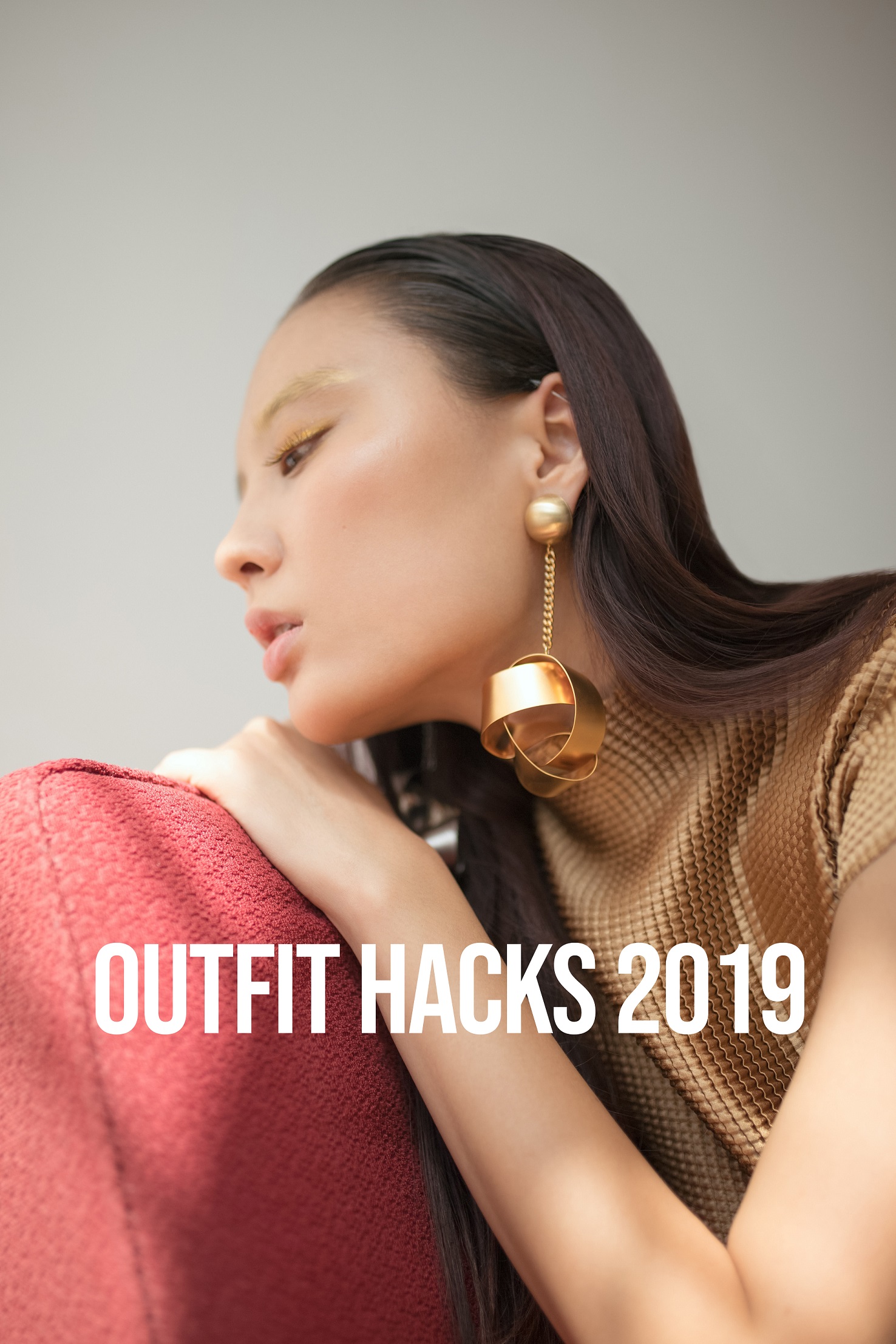 Outfit Hacks Summer 2019
Layered Summer Style
When it gets a bit chilly during the night, as can happen in early September, I love to do a knitted sweater over my summer dress/playsuit. It's such a cozy way of staying warm and also go for a layered look. The dress/playsuit turns into a skirt/shorts in a very chic way too. Love to do this when the dress/playsuit is patterned! And hey make sure that the color of the sweater is in a matching shade if you want to create a more cohesive look.

Socks in Shoes
If your feet easily gets sore from being barefoot in the summer sandals, try a pair of socks! I know that this for long has been a major fashion no, but as you all know, nothing is impossible or forever banned in the fashion world. Go for a pair of socks in a nice color, pattern or material to make the most out of this. How about a pair of socks with a polka dot pattern and a nice ruffle or so?

Trendy Touch
I've already written about this, but a very trendy way of dealing with your hair this summer is to add some hair clips/barrettes. It's a simple way of getting the hair out of you way but remaining stylish. There are a lot of barrettes with pearls, 3D flowers and other details of embellishments that are really pretty. Also love the idea of layering the barrettes to create a statement with the pattern!
Multifunctional Scarf
So the scarves are definitely making a come back. I love the idea of going for scarves that are done in a silky material and a trendy color or pattern. Perhaps a scarf with a leopard pattern, or a scarf in a copper shade? The scarf can be tied around your hair, your bag, your neck or even your waist. It's a nice way off making the outfit pop!

Folks! Do you have a favorite of these outfit hacks summer 2019? Let me know in the comments below!