Summer is such a great season to focus on details. As you often wear one or two clothing pieces, you have a pretty good base to add some details. Adding more elements to your outfit will make it more interesting, as there'll be more things happening. Here's an article on some trendy outfit details summer 2020: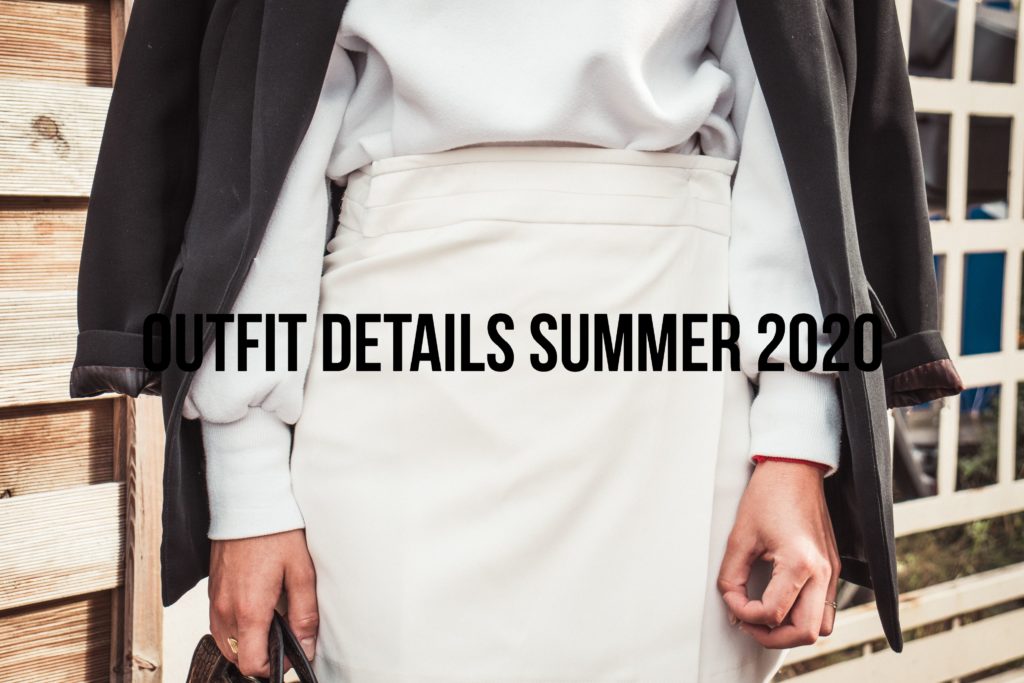 Outfit Details Summer 2020
Hair Accessories
I've been talking about the hair accessories on several occasions before. You can find a trend alert here and an article on styling tips here. The hair accessories are going strong summer 2020. Headbands, scrunchies, scarves, barrettes and so on! I think it's a terrific idea to reach for the hair accessories during summer as you want to keep your hair out of the way. An embellished barrette or a colorful headband will also add a pop to the outfit! Perfect if you're working a simple playsuit or you want to dress up your t-shirt and denim shorts combination. 
Statement Sunglasses
Another one of the outfit details summer 2020 is the statement sunglasses. They're not that specific in style, more that they should make a statement. It's both trendy to go for tiny sunglasses á la the 90s, but also round, oversized, shades á la the 70s. I therefore think it's the best to go for a design you like. You can also choose a classic style but in a fun color, mirrored glass or why not a fun pattern? The statement sunglasses are also quite clever when it comes to protecting your eyes from the sun. Make sure to choose UV safe sunglasses!
Colorful Bags
Sometimes all an outfit needs is a colorful pop. As the bag is often placed in the mid section of the outfit, it's perfect to go for a colorful bag. I suggest that you invest in at least one colorful bag to contrast your outfit with. So pretty if you're embracing the colors typical of summer, such as lavender, pink and dove blue. Love the idea of popping up an outfit with a colorful bag. Choose a bag in your favorite color!
Folks! What are your thoughts on the outfit details summer 2020?