Folks! It's time for fashion week again and NYFW just wrapped up. I'll follow tradition and write one review per week and one article of highlights. First out is no less than Oscar de la Renta Fall 2022 collection (see the full collection here). It was glam AF.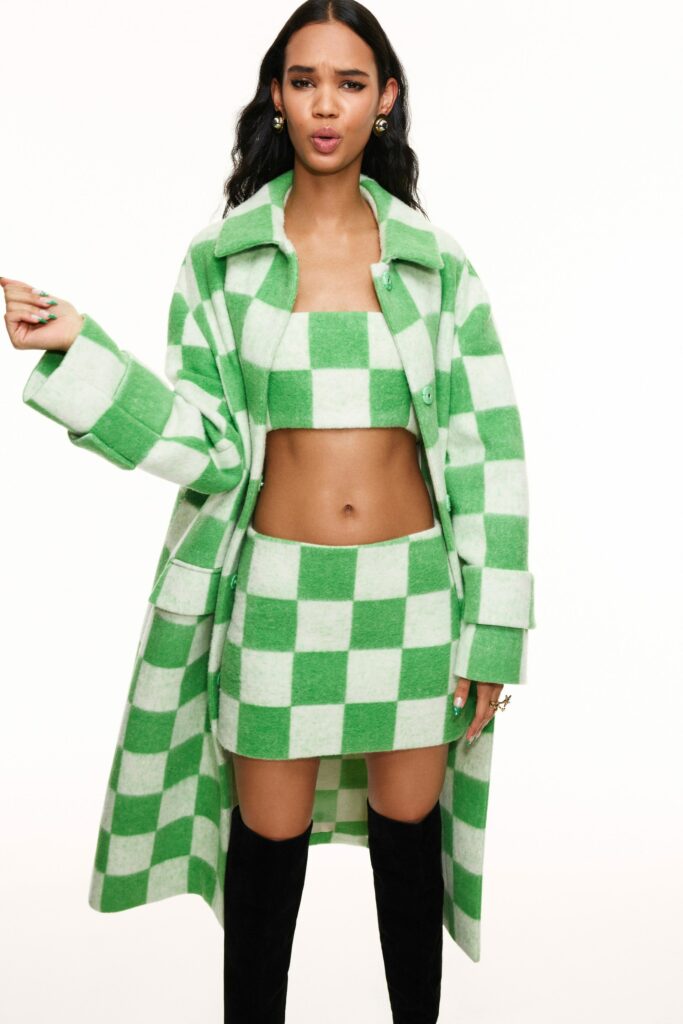 Oscar de la Renta Fall 2022
Oscar de la Renta Fall 2022 had a nice upbeat tempo to it. It was bright colors, short cuts, volume, metallic details; and just an overall youthful flow. Definitely a subtle 60s touch, but also some late 00s' influences. Some looks were for an everyday vibe, but in true Oscar de la Renta spirit, many looks were more glam. Through this, ofc, the collection centred around different kinds of statement dresses. If it wasn't a statement color, it was about the texture, the pattern or the volume. 
Thoughts
I'm not sure what the theme behind the collection was, certainly not something that could be decoded by only looking at the individual styles. It felt more like 3-4 different themes could be identified, and these were put together in one collection. Before getting into specific looks, I must complain a bit about the white background. It's…dull? Yes, of course fashion in the end will always be about the clothes; but fashion can be so much more too. Just by presenting the clothes in an inspiring context, they'll indeed be more appealing. The storytelling will also be stronger and through that, the clothes will be captivating. These pictures looked more like a photoshoot from a magazine in the late 00s. 
Anyway, with this said, there are some really nice individual looks in the collection. I enjoy the modern 60s style in the first looks, like this green chess pattern look. I also thought the looks with the pearl embellishment were cute, especially this dress. Also love the glam casual look of this one. This floral dress is very royal, absolutely gorgeous and spicy with the red roses against a nude fabric. In the floral theme too, I enjoy this voluminous top. I'm definitely not ready to give up voluminous sleeves anytime soon. The fitted velvet blazer in this look is also really chic. It feels modern, relevant and also classy with the specific shade of blue. 
I'm not too sure about the metallic dresses of the collection. They give off a strong 2008/09/10 vibe. It doesn't have to be a bad thing, but I'm not ready for a revival of those fashion years. The dresses felt predictable, dated and a bit misplaced. Sure they're not too bad on their own, but what are they doing in a collection that started with a modern 60s vibe? I also didn't enjoy the voluminous, layered, looks. They also felt a bit dated and were not presented with something new. I mean, that's a rule indeed. If you're going to revive something, make sure it's either well done in its context or that it's innovative. One reason why it works so well to go back in fashion history and update the design is that it's the perfect mix of old and new. It's familiar, but it's adapted after the fashion mood today. It makes clothes more wearable. Overall though, quite an okey collection but the artistic vibe could've been more present.
Folks! What are your thoughts on Oscar de la Renta fall 2022? Let me know in the comments below! Xx