Out with the old and in with the new is not only applicable to creating a new, happy, mindset for the new year but also relevant to your wardrobe. To be noted though is that I'm not referring to tossing out clothes of old trends and buy new clothes, not at all. But to get rid of clothes you aren't using and investing in key pieces you will be using. Like, away with that dress you've never worn and invest in a LBD you'll always wear. Here's some hacks on how to organize your closet 2018.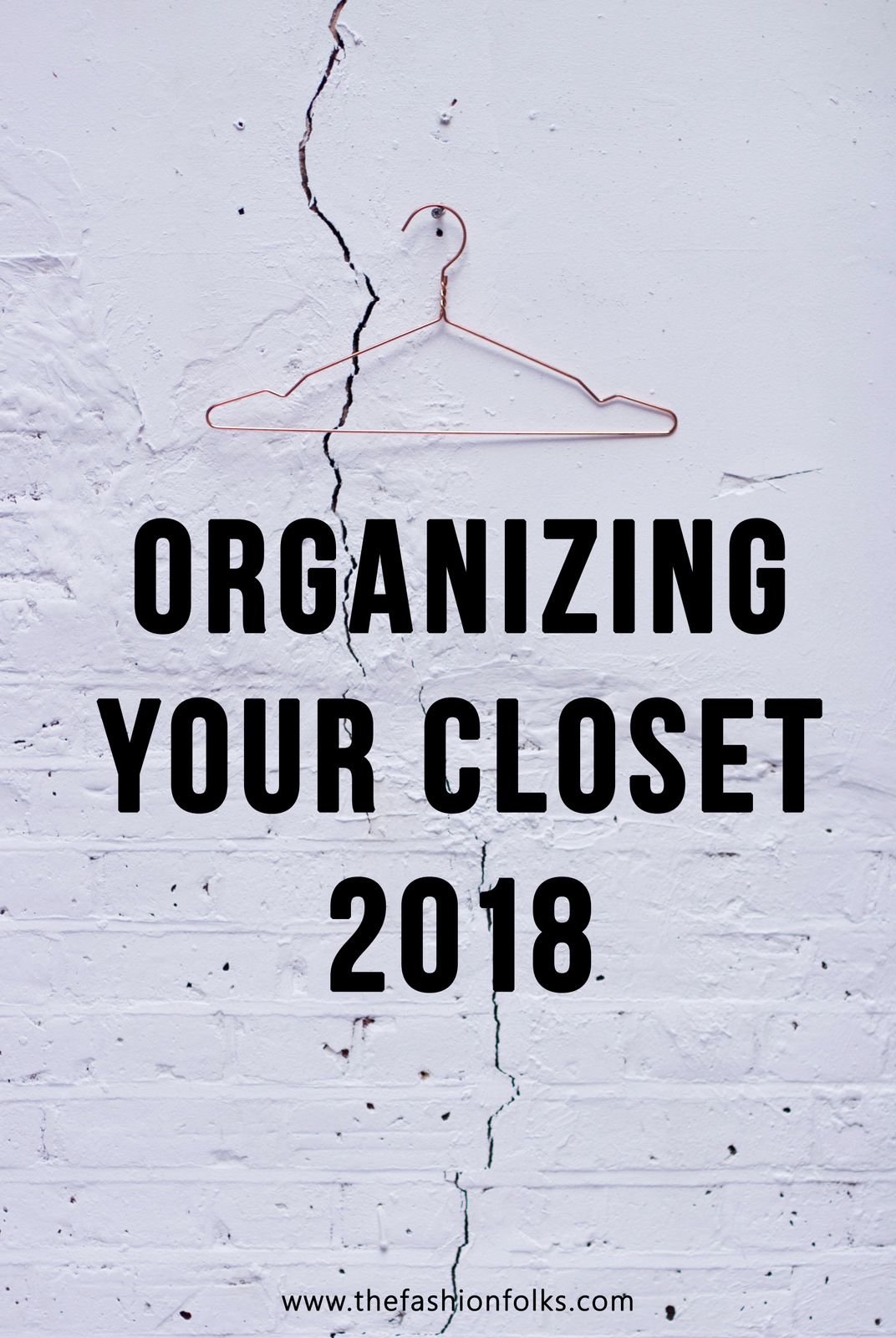 Photo by Renata Fraga on Unsplash
Out With Old Pieces
I wrote about sorting out old clothes in this article about resolutions 2018. No need to keep clothes you never use, right? Though I have to say that I'm fully aware that there's a difference between clothes you never use and don't care about AND clothes you never use but intend to wear. That someday you hope will happen but honestly rarely do. The way to figure out what pieces are what, is to 1) sort out what pieces might be in the zone and 2) put them through a test. The test is simple, if you wear the clothing piece within the next three months it's a stay, if you don't – it's a go! You can either give away your clothing pieces to friends and family or donate them to charity. This way, the clothing pieces will stay in the fashion cycle and someone else will have the chance to use them. Plus, you will have more place in your wardrobe. Either you fill that space with wearable key pieces or you leave the space alone. Isn't it terrible that "shop your closet" is a coined term that indicates that you have so many clothes that you don't remember them all? Perhaps that's a sign that you need less clothes so you can wear the ones your have and enjoy more.
Invest In Key Pieces
I'm one that's all for colors, prints and fun statement pieces. But even I know that there's a simple geniusness to count on in the most basic clothing pieces. If you notice that the majority of the pieces you're throwing out are a certain color, style or print – don't buy them anymore. Perhaps you love the idea of orange and always buy orange pieces but never ends up wearing them? Well that's a sign to not wear more orange pieces. When you, and if you, detect a pattern among the clothes you've sorted out – see if you can change the pieces to a basic. Perhaps you have too many blouses but not even one black blazer to go with them all? That's when you should give away the blouses you never use and invest in a black blazer. A tips that favorable from an economic and sustainable perspective is to sell your old clothes and with the money you earn you can buy that basic piece you want. The key though is to invest in clothing pieces that will stick around for the long run and those clothing pieces are 9 out of 10 times basic ones. Basic clothing pieces are clothes you can match with anything, they never go out of style and they shall embrace your own personal style.
Plan Ahead
I mentioned this above, but a crucial part about organizing your closet is to be aware of the process. Write down or take a photo of the clothes you are giving away. That way you'll know what pieces you don't wear and shouldn't buy again. When you're organizing your closet, remember to also pay attention to the pieces you sometimes wear but would love to wear more. Perhaps these pieces are in need of a second piece to match it perfectly. Perhaps you would wear your cigarette pants more if you had a black shirt to pair it with. By paying attention this way, you'll become more aware of what your style is like and what your wardrobe is in need of. Simply put, plan ahead for the next investment by analyzing your closet!
Folks! How are you organizing your closet 2018? Are you just giving it all away or are you ignoring it? Let's chat in the comments! Xx